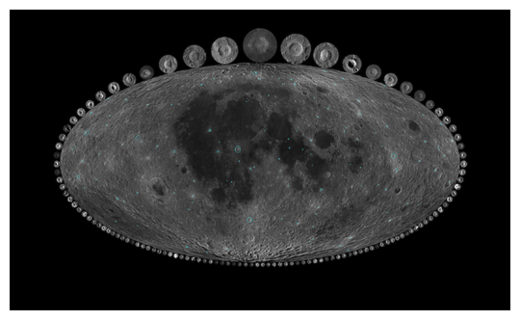 Like a motorcycle windshield splattering bugs on the highway, Earth's atmosphere is constantly deflecting tiny bits of extraterrestrial rock, dust and other space garbage that get in the way of our planet's 67,000-mph (107,000 km/h)
joyride
. Occasionally, that debris breaks through - as it did
66 million years ago
, when an asteroid the size of Manhattan crashed into the Gulf of Mexico and
killed the dinosaurs
.
That impact was singularly catastrophic. But, according to a new study published today (Jan. 17) in the
journal
Science,
that smashup was also just one episode in an ongoing spike of gargantuan asteroid impacts bombarding our neck of the solar system.
After studying 1 billion years of
asteroid craters
on the Earth and moon,
the study's authors found that the rate of huge asteroid impacts on Earth has nearly tripled in the past 290 million years - and nobody's sure why.
"It's perhaps fair to say it was a date with destiny for the dinosaurs," study co-author Thomas Gernon, associate professor of Earth science at the University of Southampton in the U.K.,
said in a statement
. "Their downfall was somewhat inevitable given the surge of large space rocks colliding with Earth."