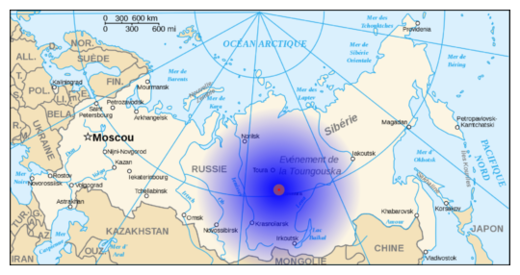 On a cool Summer morning in 1908, a fireball appeared over Northern Siberia. Eyewitnesses described a column of blue light that moved across the sky, followed by a tremendous explosion. The explosion leveled trees across more than 2,000 square kilometers. The explosion is consistent with a large meteor strike, but to this day no evidence of a crater has been found. Now known as the Tunguska Event, its cause remains a mystery to this day.
One of the challenges in studying the Tunguska event is its remoteness. The region is sparsely populated, and the event only had a handful of witnesses. Scientific investigations of the event didn't occur until the 1920s. It was then that the impact region was mapped and early searches for an impact crater were undertaken. By the 1960s it was clear the event was similar to an airburst nuclear explosion, with an energy of about 5 Megatons.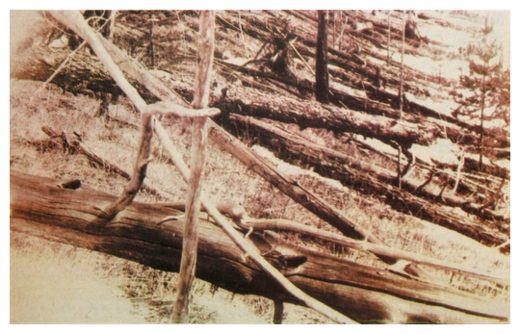 Given what we know, the most likely cause is an airburst asteroid strike, where the asteroid explodes in the atmosphere, similar to the
Chelyabinsk meteor strike in 2013.
Given the size of the impact region, it's estimated that the original asteroid was nearly 70 meters across. This would explain why no large impact crater has been found.
But fragments of the Chelyabinsk were found soon after impact, and one would expect Tunguska fragments to have reached Earth. Despite several searches, nothing has been found. This has led some to look to other causes, such as a massive leak of natural gas, or even the explosion of an alien spacecraft.
But a new study argues that there are no fragments because the asteroid didn't fragment after all. Instead, it glanced off Earth's atmosphere.