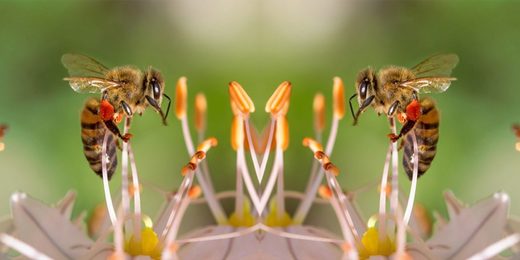 A recent study published in
Nature Scientific Reports
, a specific type of mushroom extract can help honey bees fight off a devastating virus that is suspected of contributing to massive bee die-offs in recent years.
Bees are dying, in massive numbers. Termed
colony collapse disorder
, a significant cause of the die-offs is a parasite named
Varroa destructor.
A tiny 2mm eight legged mite that invades
honeybee hives
around the world, latching onto the bees and feeding on their bodies, a process which transmits a devastating RNA virus.
This new study was conducted by researchers at Washington State University, with help from the USDA and a Washington based business called Fungi Perfecti.