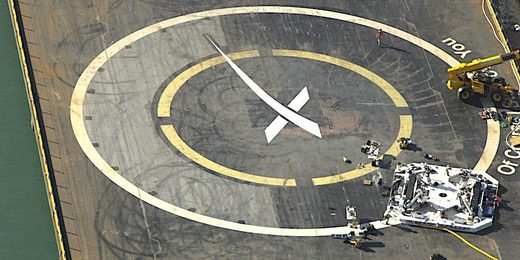 Stephen Marr had his suspicions when he photographed a
mysterious piece of equipment atop SpaceX's drone ship
at Port Canaveral on Monday. "I knew there was something different there," Marr, 34, said.
So he did what any lover of space and social media would do:
He posted it online
. Reddit users quickly propelled Marr's clear, high-resolution photo to the top of the website's
SpaceX community
and so began discussion that
the object was likely a highly anticipated robot that would interact with Falcon 9 first stages.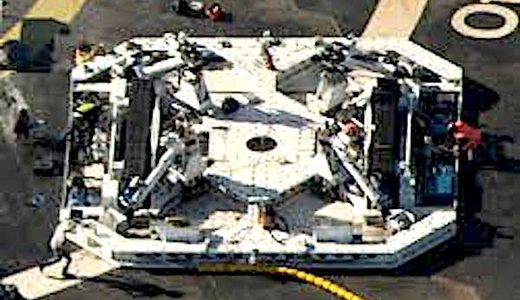 "Optimus Prime,"
as some have nicknamed it, could one day secure first stages after they land on SpaceX's autonomous spaceport drone ships. Like previous upgrades, it could cut down on costs, number of required personnel and turnaround time between launches. It could also improve safety. "Optimus Prime" refers to a character from
Transformers.
Ricky Lim, senior director of launch operations for SpaceX, told FLORIDA TODAY the device is "in the testing phase" and is a "future capability" that SpaceX plans to introduce as soon as it passes the test regimen. "I don't think it's very far away" from being used, Lim said. "But it's new."
SpaceX did not comment when asked about its functionality and features.