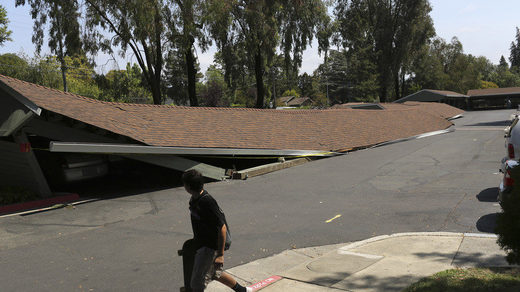 Geophysicists are hypothesizing that the San Andreas fault line in California could be the central point of a massive earthquake after new research suggested that the fault may be at higher risk than previously thought.
Researchers at Arizona State University have published a
new study
looking at the likelihood of a 7.5-magnitude (or stronger) quake occurring and rupturing the entire fault line.
It has long been thought that the central section of the fault line, which stretches 90 miles from San Juan Bautista southward to Parkfield, was creeping steadily in such a way that provided for the safe release of energy.
That "creeping" movement, scientists believed, lessened the chances of a huge quake rupturing the entire fault line - but new research casts doubt over old assumptions.