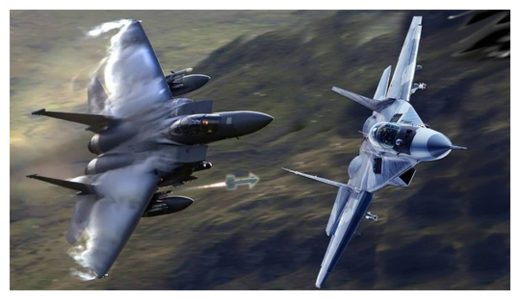 Artificial intelligence has beaten humans at chess, Go, and even complex
MOBA games like DoTA
, but now they're moving up to real wargames-specifically, combat flight simulators against real fighter pilots. And unfortunately for us, it looks like they're devastatingly good at it.
A new AI, called ALPHA,
went head-to-head against retired U.S. Air Force Colonel Gene Lee
and
shot him down every single time, despite the fact that he's "controlled or flown in thousands of air-to-air intercepts as mission commander or pilot" and flown against simulated AI opponents for years. After several hour-long tests, Lee didn't even get a single kill.
To put this in perspective, if life were a sci-fi movie, Colonel Gene Lee is probably the one guy in the world the Pentagon would call to blow a rogue AI-controlled fighter jet out of the sky. Instead, ALPHA bested him at every turn.