From CARDIFF UNIVERSITY
Why does our planet experience an ice age every 100,000 years?
Deep storage of carbon dioxide in the oceans may have triggered this unexplained phenomena, new research shows.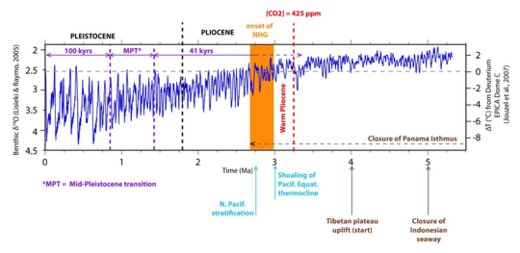 Experts from Cardiff University have offered up an explanation as to why our planet began to move in and out of ice ages every 100,000 years.
This mysterious phenomena, dubbed the '100,000 year problem', has been occurring for the past million years or so and leads to vast ice sheets covering North America, Europe and Asia. Up until now, scientists have been unable to explain why this happens.
Our planet's ice ages used to occur at intervals of every 40,000 years, which made sense to scientists as the Earth's seasons vary in a predictable way, with colder summers occurring at these intervals.
However there was a point, about a million years ago, called the 'Mid-Pleistocene Transition', in which the ice age intervals changed from every 40,000 years to every 100,000 years.
New research published today in the journal
Geology
has suggested the oceans may be responsible for this change, specifically in the way that they suck carbon dioxide (CO2) out of the atmosphere.