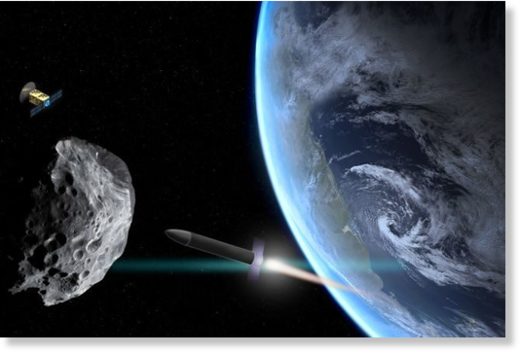 If a giant object looks like it's going to slam into Earth, humanity has a few options: Hammer it with a spacecraft hard enough to knock it off course, blast it with
nuclear weapons
, tug on it
with a gravity tractor
, or even slow it down using concentrated sunlight.
We'll have to decide whether to visit it with a scout mission first, or launch a full-scale attack immediately.
Those are a lot of decisions to make under existential duress, which is why a team of MIT researchers have come up with a guide,
published February in the journal
Acta Astronautica
, to help future asteroid deflectors.
In movies, an incoming asteroid is usually a very last-minute shock: a big, deadly rock hurtling right toward Earth like a bullet out of the darkness, with only weeks or days between its discovery and its projected impact. That is a real threat, according to an April 2019 presentation by NASA's Office of Planetary Defense that Live Science attended. But NASA believes that it's spotted most of the largest, deadliest objects that have even a small chance of striking Earth — the so-called planet killers. (Of course, there are probably plenty of smaller rocks — still large enough to kill whole cities — that remain undiscovered.)