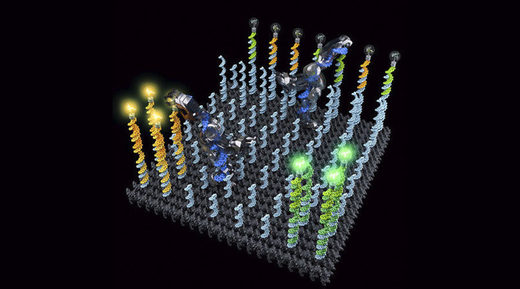 Robots made out of single strands of DNA could soon be used to precisely target and treat some of the world's deadliest diseases.
Developed by researchers from the
California Institute of Technology
, the microscopic machines have feet, arms and hands included in their design so they can maneuver and pick up molecules. They then recognize specific drop-off points and respond to signals telling them when to drop their cargo.