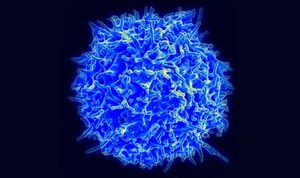 2018 is supposed to be the
year of CRISPR in humans
. The first U.S. and European clinical trials that test the gene-editing tool's ability to treat diseases-such as sickle-cell anemia,
beta thalassemia
, and
a type of inherited blindness
-are slated to begin this year.
But the year has begun on a cautionary note. On Friday, Stanford researchers posted a
preprint
(which has not been peer reviewed) to the website biorXiv highlighting a potential obstacle to using CRISPR in humans: Many of us may already be immune to it.
That's because
CRISPR actually comes from bacteria
that often live on or infect humans, and we have built up immunity to the proteins from these bacteria over our lives.