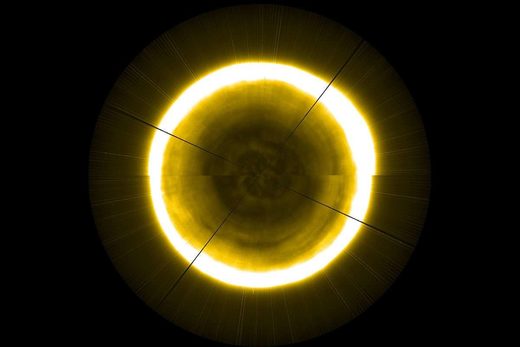 Here's a view you've never seen before. Detailed images of the sun in all its blazing glory - with coronal loops, sunspots and solar flares - have become common, thanks to the small fleet of sun-watchers that orbit the inferno. But all of these craft snap the sun from the side, never from above or below.
To get this view of the sun's north pole, the European Space Agency engaged in some clever camera trickery
using images shot by its
Proba-2 solar explorer
.
ESA took strips from the edge of the sun, capturing the behaviour of its atmosphere in the northern hemisphere, and then stretched them out and laid them flat
to approximate a view
from above
. By repeating this process as the sun rotated, building up more and more strips, they were able to
estimate
what the unseen polar surface looked like.