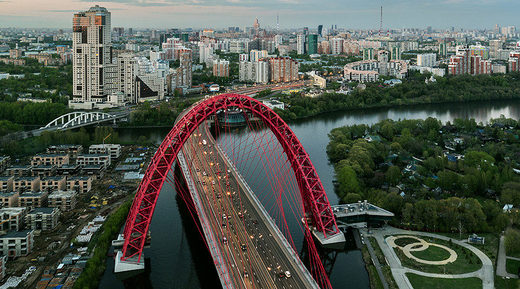 Moscow's futuristic Picturesque Bridge has been recognized as an international masterpiece by the prestigious Auguste Perret architectural prize. The bridge's designer, Nickolay Shumakov, is the first Russian to receive the award.
Russia's Union of Architects announced that Shumakov would receive the special
prize
earlier in July. The Prize for Applied Technology in Architecture was founded in memory of Auguste Perret, former honorary president of the International Union Of Architects (IUA).