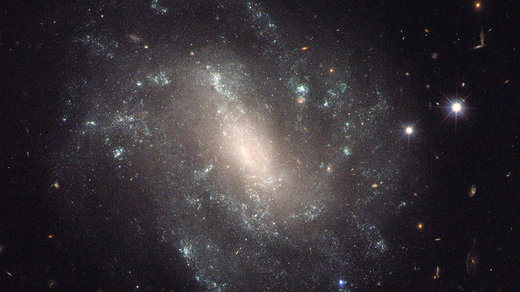 Scientists are ecstatic over the fact that they may have just discovered the fifth fundamental force of nature. The possible discovery of a previously-unknown subatomic particle looks set to finally bring the elusive dark matter into the mix.
The discovery centers on a new type of boson that possesses characteristics previously unseen in particles. Furthermore, its existence casts doubt upon whether the known 'sector' of matter and particles exists alongside a 'dark' sector - both interacting with each other via another, unseen force.
"If true, it's revolutionary," said Jonathan Feng, professor of physics & astronomy at the University of California, Irvine, in a
press release
.
"For decades, we've known of four fundamental forces: gravitation, electromagnetism, and the strong and weak nuclear forces. If confirmed by further experiments, this discovery of a possible fifth force would completely change our understanding of the universe, with consequences for the unification of forces and dark matter."