Humanity's most distant spacecraft surprised its operators by answering the call to fire up rockets that have not been used in almost 40 years.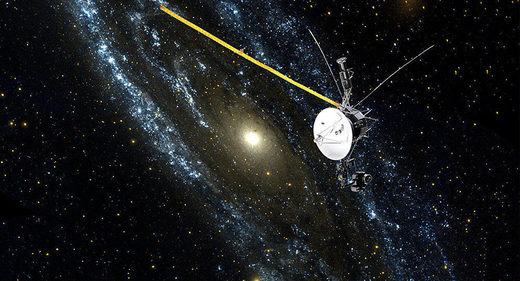 As humanity's first visitor to interstellar space, NASA's Voyager 1 has revealed itself to be a trooper, answering commands that take almost 20 hours to arrive, and performing routine tasks and transmitting data back (another 20-hour one-way call) to the home planet.
Launched in 1977, the interstellar space probe Voyager 1 - a product of the US-funded NASA technology-incubation center, Jet Propulsion Laboratory (JPL), in California - has broken all records for spaceflight by travelling some 13 billion miles from the sun, farther than any man made device, while remaining a viable scientific platform.