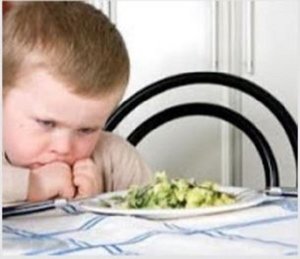 The food preferences of toddlers are a mind-boggling enigma. On the one hand, kids under two years old are the most likely age group to accidentally poison themselves—by deciding it's a great idea to guzzle detergent, for instance. Yet, when parents try to coax them into ingesting nutritious, non-lethal options, tots may cook up a fit.
According to a new study, toddlers may actually have some logic to their apparent dietary madness—at least a little logic, that is.
By watching toddlers react to people's food preferences, researchers found that the little ankle-biters seem to
make generalizations
about good eats and who will like them based on social identities. Toddlers expected people in the same social groups to like the same foods and appeared puzzled if that wasn't the case.
But if one person expressed a dislike for a food first, toddlers seemed to expect that everyone would follow suit regardless of social identities.