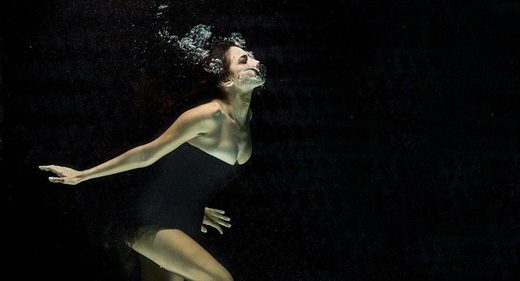 People and other air-breathing creatures normally drown when they get too much water in their lungs, but Russian scientists have proved that a dog can survive underwater using liquid breathing technology in an experiment aimed at saving the lives of submarine crews.
Liquid breathing is a form of respiration in which a normally air-breathing organism breathes an oxygen-rich liquid.
For many decades scientists have been looking for novel methods of salvaging distressed submariners and helping pilots and cosmonauts withstand extreme g-loads during long-term spaceflights.
During a scientific
experiment
, virtually identical to the system portrayed in James Cameron's 1989 science fiction movie
The Abyss
, a dachshund was dunked face down into a vessel filled with a liquid saturated with oxygen.
Just a couple of minutes later the dog was able to adapt to the new environment.