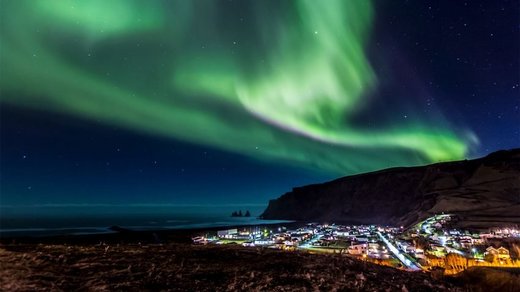 When the lights go out, the cause is often regional: Ice storms in the northeastern United States or hurricanes in the southeast. Now, a new study shows that the upper Midwest can have its own special sort of grid-destroying storm—space weather. The study finds that this region is at greatest risk of damage from storms of charged particles from the sun, which crash into Earth and send electrical currents surging along power lines, melting transformers and triggering blackouts. According to the study,
those surges could be up to 100 times more powerful in northern Minnesota and Wisconsin than in other parts of the United States
.
Scientists have been trying to predict geoelectric storms for decades, but have been hampered by a lack of data. Now, researchers have created the first "geoelectric hazard" map for large parts of the continental United States. Rather than providing local recommendations for making a power grid safe or short-term warnings of big storms, this new map aims to predict where large geoelectric storms can be most severe. The map,
published last week
in
Geophysical Review Letters
, draws on data about the two biggest factors in the strength of these storms—the likely interactions of space weather with Earth's magnetic field and the conductivity of Earth's crust.