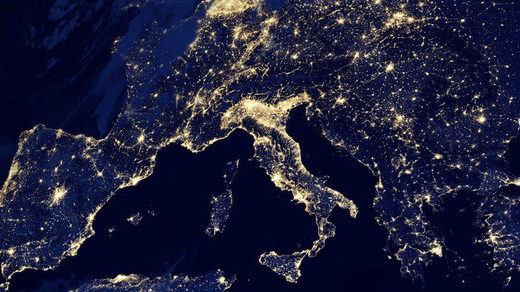 The European Space Agency (ESA) has already narrowed down the possible crash sites for the Chinese 'Tiangong-1' space station, including several European nations, which is due to meet its fiery end early in 2018.
The agency will lead an international campaign comprised of a total of 13 space agencies from around the world to track the Chinese space station which has begun its terminal descent towards Earth. The majority of the spacecraft is expected to burn up on reentry to Earth's atmosphere, according to a
press release
by the ESA.
"Owing to the geometry of the station's orbit, we can already exclude the possibility that any fragments will fall over any spot further north than 43 degrees North or further south than 43 degrees South," says Holger Krag, Head of ESA's Space Debris Office.
These latitudes indicate that Spain, Portugal, Italy, Bulgaria and Greece could all be in the firing line should any larger pieces of debris from the station fail to break up completely in the atmosphere.