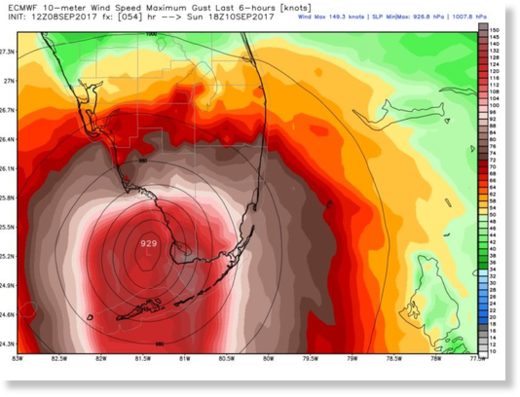 NOAA's best weather model seems to be getting worse with hurricanes, not better.
We have written a fair amount at Ars recently about the
superiority
of the European forecast model, suggesting to readers that they focus on the ensemble runs of this system to get a good handle on track forecasts for Hurricane Irma. Then we checked out some of the preliminary data on model performance during this major hurricane, and it was truly eye-opening.
Brian Tang, an atmospheric scientist at the University of Albany,
tabulates data
on "mean absolute error" for the location of a storm's center at a given time and where it was forecast to be at that time. Hurricane Irma has been a thing for about a week now, so we have started to get a decent sample size-at least 10 model runs-to assess performance.