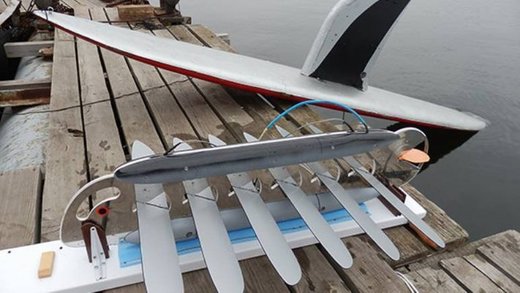 A novel robotic vehicle that includes a floating buoy and an underwater glider is being tested by the Russian military. The watercraft is a sensor and communication platform, which the Navy may find handy for submarine patrol missions.
Dubbed Fugu, the vehicle is an unusual combination. It has a floating part that looks like a surfboard, and an underwater part which serves as an engine for both of them.
The underwater part is a glider. It is a vehicle that changes its buoyancy to go up and down and uses fins to translate this seesaw-like motion into propulsion.