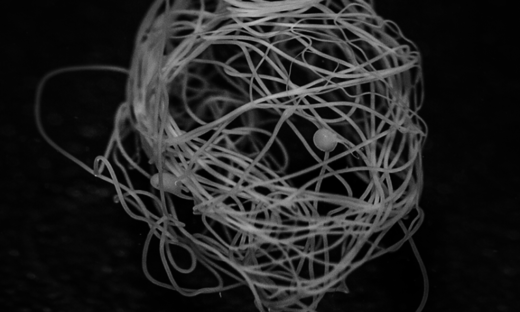 Supple, light and biodegradable but stronger than steel: researchers said Monday they have succeeded in producing synthetic spider silk,
one of nature's strongest materials.
Refined through the long process of evolution, the
silk threads
spun by spiders are 30 times thinner than a
human hair
and
stronger even than Kevlar, a synthetic fibre used in making bullet-proof vests.
Scientists have long strived to copy the unique properties of the threads—essentially long chains of linked
protein molecules
.
When spinning, the spider secretes a protein solution through a narrow duct, along which the acidity changes and pressure increases, causing the molecules to link up and form chains.
But spiders are notoriously difficult to farm—producing small quantities of silk, and with a propensity for eating each other.
Now a team from Sweden said they have managed to copy the spider's feat using proteins in E.coli bacteria and a "spinning apparatus" which mimics the pH changes that spiders use to make silk.