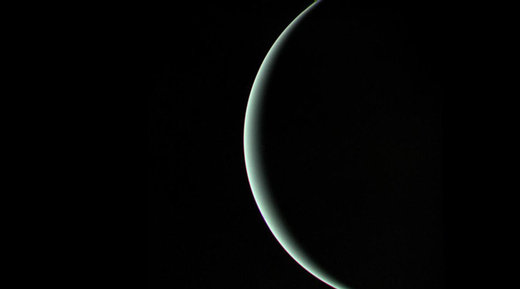 Astronomers have discovered two moons located behind Uranus after re-examining old data collected by NASA's space probe
Voyager 2
.
During a 1986 flyby, the space probe took a closer look at the planet and its satellites increasing the then-known number of moons around Uranus threefold.
Since then, scientists believed there were 27 moons in orbit around the ice giant.
However, two planetary scientists from the University of Idaho's Moscow campus, Rob Chancia and Matthew Hedman, have re-examined
Voyager 2's
old data and found what they say are two exciting discoveries.