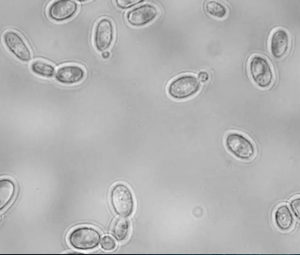 This hardcore yeast thrives amidst acid and radiation.
During the
Cold War
, the United States produced a truly mind-boggling amount of radioactive waste. We failed to properly dispose of much of that sludge, and it's been leaking from
underground storage
tanks since the 1950s. Over the years it has contaminated more than 2 billion cubic feet worth of soil and nearly 800 billion gallons of groundwater at low levels.
Cleaning this mess up will be
a daunting task
, but scientists have just enlisted a new ally. It turns out our best bet for containing radioactive waste might be to stick yeast on it. Many of these tiny fungi can survive extremely radioactive and acidic conditions, scientists
reported
January 8 in the journal
Frontiers in Microbiology
. What's more, they form gunk called biofilms that could potentially trap the waste.