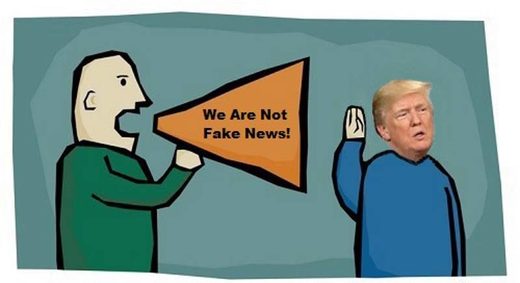 August 16, 2018 will be remembered as the day there was a collective awakening by America's media that there was something intrinsically and morally and constitutionally wrong with not just the functioning of the President of the United States - but with America itself.
In response to an August 10 appeal from the
Boston Globe
to newspaper editorial boards around the country to write and publish their thoughts on Trump's "dirty war against the free press," more than 300 newspapers responded yesterday.
The
Globe's
own editorial yesterday contained one of the most poignant phrases, stating that the President tosses out lies about the media "much like an old-time charlatan threw out 'magic' dust or water on a hopeful crowd." You can read the coast-to-coast outpouring of editorials on what a free press means to democracy
here
.