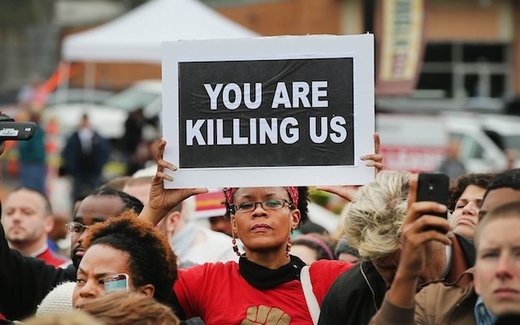 In a pathocracy, all leadership positions (not to mention directors of police units, and special services police personnel) must be filled by individuals with corresponding psychological deviations, which are inherited as a rule. However, such people constitute a very small percentage of the population and this makes them more valuable to the pathocrats. Their intellectual level or professional skills cannot be taken into account, since people representing superior abilities are even harder to find. - Andrew Lobaczewski, Political Ponerology
In a nutshell, that's the reason the police are incompetent and dangerous. What Lobaczewski argues here is that
any position of power will ultimately be filled with someone with a personality disorder.
The problem is that the number of people lacking a conscience are pretty slim, and the ones who are actually competent are even rarer, so you can't pick ones that are qualified to do the job correctly. This inevitably leaves you with a bunch of morons who have have killed off their conscience, never had one to begin with, or only apply it selectively. With that in mind, one can now understand why the police are behaving like a gang of criminals.
As an interesting aside, it's likely been this way all along. Police today are the offspring of slave hunters and union busters. When they became the norm in the early 20th century,
their primary purpose was to maintain order in the streets, allowing commerce to continue unimpeded by any uppity protesters
. Even before that, the first police departments were founded on the basis of hunting down escaped slaves and returning them to their owners.
The institution of slavery and the control of minorities, however, were two of the more formidable historic features of American society shaping early policing. Slave patrols and Night Watches, which later became modern police departments, were both designed to control the behaviors of minorities. - Victor E. Kappeler, Ph.D, A Brief History of Slavery and the Origins of American Policing