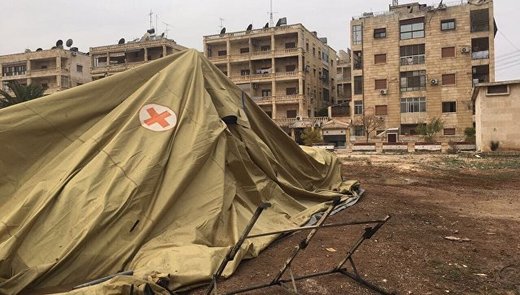 As soon as the headlines broke of militants having
shelled a mobile Russian hospital in Aleppo
, killing a female paramedic and wounding two doctors, the smell of a deliberate provocation hung heavy in the air.
How did the terrorists know where a mobile hospital was? I dare say they wouldn't. They would have to be given the coordinates by we know whom: US, UK or French intelligence.
This action is similar to the deliberate bombing of Syrian troops in Deir ez-Zor: a war crime designed to stop the liberation of Aleppo, a huge step in defeating terrorism in Syria.
It comes immediately after a Russian/US agreement on
withdrawing opposition forces from Aleppo
. The Russian Foreign Ministry announced the plan "aims at a full withdrawal of all gunmen from the eastern part of the city, which Russia has been seeking since long," the ministry said. Experts are also expected "to coordinate the routes and timeframe of the withdrawal of all militants. As soon as this happens, a ceasefire will be put in place to begin evacuating them," the ministry said.