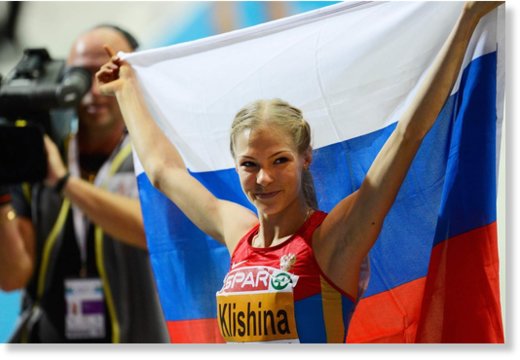 Now that some common sense has been restored and the International Olympic Committee
has decided against banning the entire Russian team
from competing in the 2016 Rio Olympics, I'd like to take a step back and look at the bigger picture. Western elites, via their paid shills in the media and the World Anti-Doping Agency (WADA), attempted to block
an entire country
from participating in a worldwide,
amateur
athletic competition
because they didn't want Russia to garner any public goodwill through its athletic performances, nor did they want to have to watch Russian athletes stand on the podium, receive their medals, and play the Russian national anthem in celebration of their athletic achievements
.
Does that not sound absurd, and incredibly petty to you? It does to me. It comes across as wholly desperate too.
It's like the Western elites have realized that Putin has beaten them in the geopolitical field so they have changed course to a different field
, one much smaller and less important in the grand scheme of things. They have enlisted their agents in the media to act as judge and jury despite the fact that there is actually no real evidence of "institutionalized doping", a fact that's apparently insignificant to journalists who have apparently long ago abandoned integrity and objectivity.
This is what tool-of-the-elites WADA
reported
: During the Sochi Olympic Games in 2014, Russian athletes were all working directly with the FSB to pass drug tests. The FSB was apparently passing vials of urine through a hole in the wall to athletes. They also somehow were able to put the urine in sterile containers and add salt in the process. WADA does not actually have any proof of this. They are relying on testimony from Grigory Rodchenkov, a Russian national who defected to the USA after being fired for, you guessed it, doping fraud. Pot, meet kettle.