Comment: The Donald has apparently turned into a peacenik. Deep Staters, nihilists/postmodernists, pedo-criminals and build-a-burgers everywhere are fuming right now, scheming about what to do with this 'dictator'. Meanwhile the 'left' in the US is almost completely under the sway of the War Party, impervious to the fact that Trump's doing what they always wanted: reining in the military...


Trump repeats call to halt US-South Korea drills, stirs unease among military & allies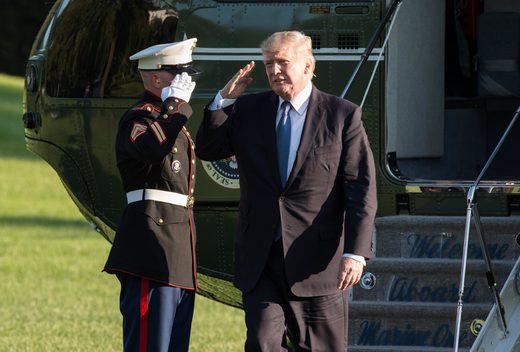 Military exercises put the US in a "bad light" during talks with North Korea and are expensive, Trump said
,
calling again for the drills to be cancelled
.
His plans have apparently unsettled both the Pentagon and regional allies
.
"Holding back the 'war games' during the negotiations was my request because they are very expensive and set a bad light during a good faith negotiation,"
US President Donald Trump tweeted on Sunday, reaffirming his intention to suspend the annual joint US-South Korean military exercises. He also said the drills are
"quite provocative."

Comment: Americans haven't heard this much common sense from their leader since... well, since 1963.