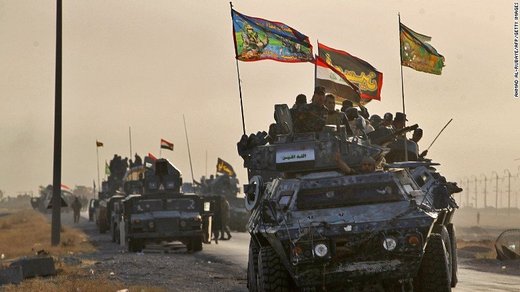 "The idea that somehow [we] should delay this operation because of others' concern about the humanitarian situation in Mosul; that doesn't make sense."

~ Josh Earnest, White House Spokesman, 22 October 2016
On October 17, Iraqi Prime Minister Haider Al-Abadi announced the beginning of the long-touted military campaign aimed at retaking the Iraqi city of Mosul from ISIS terrorists. The announcement was met with much applause in Western and Gulf State political circles, but there are justified concerns about an imminent humanitarian disaster accompanying the campaign.
The expected atrocities from ISIS have already begun: they have already reportedly
executed 284 men and boys
in the Mosul area,
executed 16 citizens
by throwing them off a bridge
and forcibly taken at least 550 families
from villages around Mosul into the city to be used as human shields.
The United Nations Children's Fund
(UNICEF) warned that more than half a million children and their families face extreme danger following the launch of the operation. In a UNICEF press release, Spokesperson Peter Hawkins said "Mosul's children have already suffered immensely over the past two years. Many could be forcibly displaced, trapped between fighting lines, or caught in the cross fire."