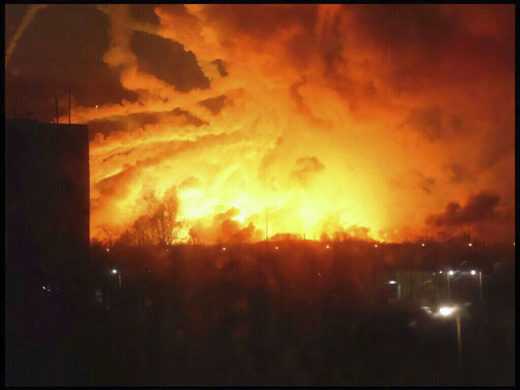 Has anyone noticed how the mainstream media tends to dispense 'news' stories to the public as if they were isolated incidents unconnected to anything else? Silly question, I know. After all, you're probably reading SOTT.net for that very reason (among others). There were a few significant events over the past week concerning Crimea and the ongoing geopolitical 'war' between the USA and Russia that fit this pattern of media obtuseness to a 'tee', with no context or dot connecting whatsoever, despite the fact that the connections were just screaming to be made.
First, the American landing ship, the USS
Carter Hall
,
with marines on board
, crossed the Bosporus Strait and arrived in the Black Sea last Friday for "joint drills with the Romanian Navy." As can be seen from video released of the exercises, these were on a large scale and involved other landing craft like hovercraft, not to mention air support from military jets.