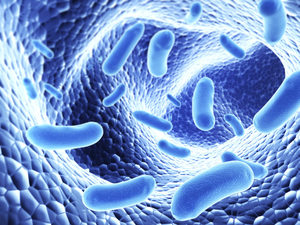 Small intestinal bacterial overgrowth (SIBO) is a condition which falls under the umbrella of "gut dysbiosis". As the name implies, it is characterised by an overgrowth of microflora in the small intestine. The typical symptoms include bloating, abdominal pain, excessive foul flatulence, burping, IBS, constipation, diarrhoea, halitosis, acne, etc. The bacteria which colonise this portion of the digestive tract are able to metabolise fermentable fibres to yield significant quantities of gas as a byproduct of metabolism.
1
The two predominant gases are hydrogen and methane. The diagnosis of SIBO is based on a test which involves the consumption of a sugar-based solution and then a measurement of the contents of the breath.
Elevated levels of either hydrogen or methane gas indicates that there is an overgrowth of bacteria, and is used as evidence to support the adoption of a protocol designed to kill off the bacteria. Protocols typically involve prokinetic agents, digestive enzymes, biofilm disruptors, antimicrobial botanical herbs, antibiotics like rifaximin, and perhaps probiotics as well. Aside from being prescribed a wide array of supplements, people are often told to adopt a low FODMAPs diet or a more restrictive GAPS-type protocol to "starve the bacteria", minimise symptoms and support gut barrier integrity.