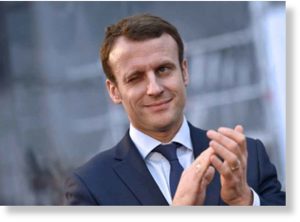 In his "victory" speech in the 1st round of the French presidential elections, Emmanuel Macron said he will represent all French people "in facing the threat of nationalists".
Apparently being a French nationalist is now a hate crime.
It is highly suspicious that Macron went through with most votes and will now likely win the Presidency on May 7th.