Comment: Russo-Ukrainian war commentator and military historian 'Big Serge' penned the following article shortly after last weekend's mutiny/coup in Russia, so his take on it has possibly evolved by now, but this detailed, initial analysis, and thus how he reached his conclusions, are worth reading.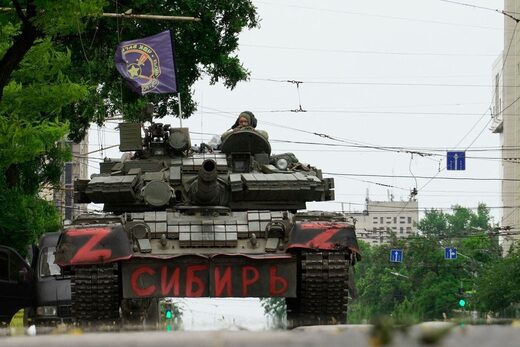 The events of the past weekend (June 23 - 25, 2023) were so surreal and phantasmagorical that they militate against narration and defy description. On Friday, the infamous Wagner Group launched what appeared to be a genuine armed insurrection against the Russian state. They occupied portions of Rostov on Don - a city of over 1 million people, regional capital, and headquarters of Russia's Southern Military District - before setting off in an armed column towards Moscow. This column - replete with heavy military equipment including air defense systems - came within a few hundred miles of the capital - virtually unmolested by Russian state forces - before abruptly stopping, announcing that a deal had been brokered with the aid of Belorussian President Aleksandr "Uncle Sasha" Lukashenko, turning around, and heading back to Wagner bases in the Ukrainian theater.
Needless to say, the spectacle of a Russian mercenary group making an armed march on Moscow, and of Wagner tanks and infantry cordoning off Ministry of Defense buildings in Rostov, sparked widespread confidence among the western commentariat that the Russian state was about to be toppled and the Russian war effort in Ukraine would evaporate. There were confident and outlandish predictions pushed out in a matter of hours, including claims that
Russia's global footprint would disintegrate
as the Kremlin recalled troops to defend Moscow and that Russia was
about to enter a state of Civil War
. We also saw the Ukrainian propaganda machine kick into overdrive, with characters like Anton Gerashchenko and Igor Sushko absolutely bombarding social media with fake stories about Russian army units mutinying and regional governors "defecting" to Prigozhin.
There's something to be said here about the analytic model that prevails in our time - there's a machine that instantly springs to life, taking in rumors and partial information in an environment of extreme uncertainty and spitting out formulaic results that match ideological presuppositions.
Information is not evaluated neutrally, but forced through a cognitive filter that assigns it meaning in light of predetermined conclusions
. Russia is *supposed* to collapse and undergo regime change (Fukuyama said so) - therefore, Prigozhin's actions had to be framed in reference to this assumed endgame.