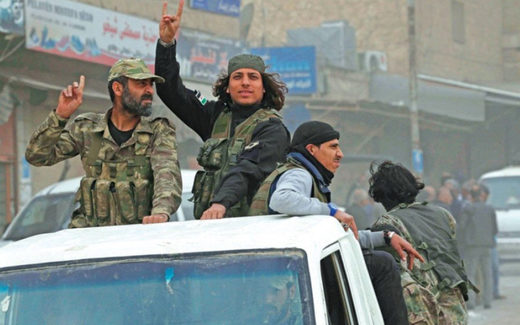 Last year, a 'Government Information (Public Access) Act' request
was filed
by two Dutch daily newspapers (
Trouw
and
Nieuwsuur
) in an effort to reveal the exact nature of the 'aid' that had been sent to Syria by the Dutch government between 2015 and early 2018. While the Dutch Minister of Foreign Affairs, Stef Blok, had
previously said
that the aid sent to Syria was "civil in nature", the released documents revealed otherwise.
The documents, comprising about 2,000 pages in total, revealed that almost all 'aid' sent by the Dutch government was sent to foreign jihadist and terrorists and was of a decidedly military rather than civilian nature
.
Trouw
reported
that Toyota Hilux and Isuzu D-max pick-up trucks, 'tactical vests' for weapons such as the M-16 and AK-47, food packages, generators, furniture, laptops, satellite telephones, mattresses, backpacks and cameras were all part of the 'aid'. Once in the hands of the terrorists, laptops were used to select military targets, while pick-up trucks, tactical vests, telephones and cameras were all used in assault missions against the Syrian and Russian militaries, not to mention the Syrian population. The rest of the material provided comfort to the terrorists.