A mafia runs editors. Freedom of the press is dead. Journalists and ordinary people must stand up.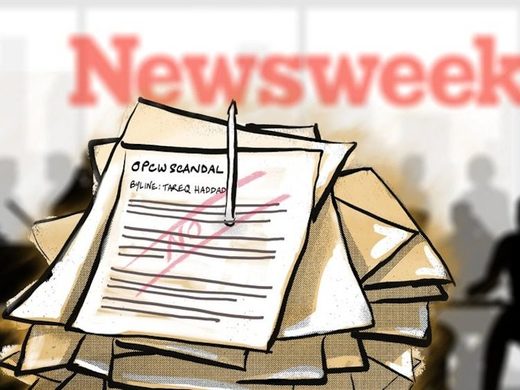 Introduction
Until several days ago, I was a journalist at
Newsweek
. I decided to hand my resignation in because, in essence, I was given a simple choice. On the one hand, I could continue to be employed by the company, stay in their chic London offices and earn a steady salary — only if I adhered to what could or could not be reported and suppressed vital facts. Alternatively, I could leave the company and tell the truth.
In the end, that decision was rather simple, albeit I understand the cost to me will be undesirable. I will be unemployed, struggle to finance myself and will likely not find another position in the industry I care about so passionately. If I am a little lucky, I will be smeared as a conspiracy theorist, maybe an Assad apologist or even a Russian asset — the latest farcical slur of the day.
Although I am a British citizen, the irony is that I'm half Arabic and half Russian. (Bellingcat: I'm happy to answer any requests.)
It is a terribly sad state of affairs when perfectly loyal people who want nothing but the best for their countries are labelled with such preposterous accusations.
Take Iraq war veteran and Hawaii congresswoman Tulsi Gabbard for example, who was the target of such mud slinging for opposing U.S. involvement in Syria and for simply standing up to the Democratic Party's most corrupt politician, Hillary Clinton
. These smears are immature for a democracy — but I, in fact, welcome such attacks.