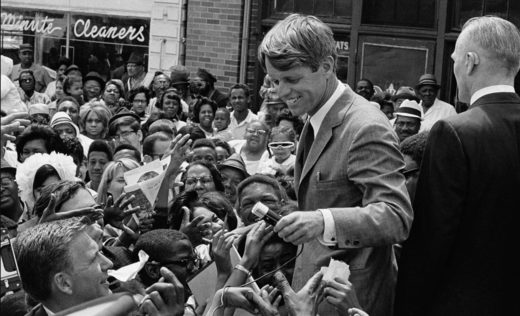 Today's fires which have spread across America in the wake of George Floyd's murder at the knee of Minnesota police officer Derick Chauvin has presented America with the chance to do some serious soul-searching. It has also presented certain Deep State opportunists, color revolutionaries and anarchism-financing billionaires a chance to unleash what some are calling an "America's Maidan" in the hopes of accomplishing what four years of Russiagate failed to do.
The fact that these riots have occurred at a moment when America finds itself
seriously reviving the spirit of JFK's space vision
is an irony that in many ways parallels the earlier "pregnant moment" of 1968. (In case you are not aware, NASA has officially revived manned space launches on May 28 for the first time since Obama killed the Saturn rocket program in 2011, establishing a new program to return to the Moon before going to Mars under the Artemis Program established in 2017. The Artemis Accords of May 15 lay out the framework for international cooperation in space closely dovetailing similar commitments made by Russia and China).