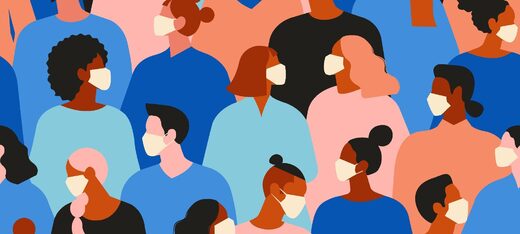 It's been a big few days for the New Normal narrative and, through the deliberately cultivated haze of confusion, it's not hard to see the world they want to build is taking shape.
1. Australia's Curfew
The state of Victoria, and the city of Melbourne, have declared a "state of disaster"
and instituted a lockdown and curfew
. The state's 6.3 million inhabitants, nearly 5 million in the city, have to follow these restrictions:
Workplaces and shops that are not deemed essential will close or reduce their hours from Wednesday midnight but services such as supermarkets, petrol stations and doctors will remain open.
"Permitted" or essential workers will have to carry a special permit to work outside the home.
There is a nightly curfew in force: between the hours of 8pm and 5am you cannot leave home except for work or to get or provide urgent care.
You must stay within five kilometres of your home to shop or exercise.
If you leave the house to exercise, it should be for only one hour each day.
While up to two people can still exercise together, people should shop on their own - groups in public, even from the same household, are no longer allowed.
Schools will shift to remote learning except for vulnerable students and children of permitted workers.
Childcare centres will close to all but vulnerable children and those of essential workers.
Funerals can continue with a maximum of 10 people but weddings are off except for rare, compassionate reasons.
Since March, Australia has had 247 Covid19 deaths,
across the entire country
. The median age of these deaths
is over 80
.