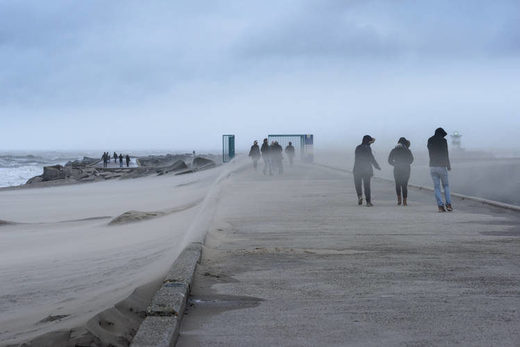 When
storm Eleanor
was sweeping through Europe in early January, the
Royal Netherlands Meteorological Institute
(KNMI) issued a code orange weather warning for northwestern provinces due to powerful wind gusts. The storm caused widespread damage and chaos in the Netherlands: Trees crashed down blocking the roads, flights were canceled, and several buildings were damaged.
It also led to high water levels, which moved the Dutch infrastructure agency,
Rijkswaterstaat
,
to simultaneously close all five flood barriers for the first time in history
. These storm surge barriers are:
The Maeslantkering, a flood barrier on the Nieuwe Waterweg, which closes if the city of Rotterdam is threatened by floods.
The Hartelkering, another barrier which lies in the city of Spijkenisse. The last time this gate was closed, was in November 8th, 2007, after a storm hit the Dutch coast.
The five-mile-long Oosterscheldekering in the province Zeeland, south-west of the country.
The Hollandsche IJsselkering in the province Zuid-Holland, near the city of Rotterdam.
The Balgstuw Ramspol, an inflatable rubber dam, which lies between the lakes Ketelmeer and the Zwarte Meer, in the province of Flevoland.