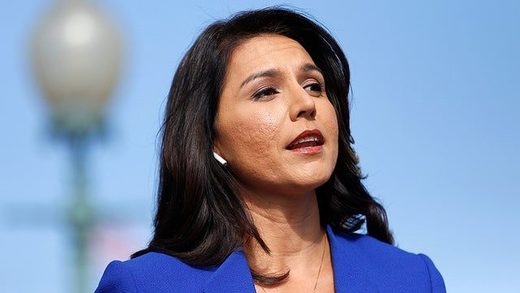 No wonder Democratic Party bosses and mainstream media are trying to bury presidential contender Tulsi Gabbard. She is the only candidate, perhaps the only politician in the US, who is telling the American public exactly what they need to know about what their government and military are really up to: fighting illegal regime-change wars, and to boot, sponsoring terrorists for that purpose.
It didn't come much clearer nor more explicit than when Gabbard fired up the Democratic TV debate this week. It was billed as the biggest televised presidential debate ever, and the Hawaii Representative
told
some prime-time home-truths to the nation:
"Donald Trump has blood of the Kurds on his hands, but so do many of the politicians in our country from both parties who have supported this ongoing regime-change war in Syria that started in 2011... along with many in the mainstream media who have been championing and cheer-leading this regime-change war."