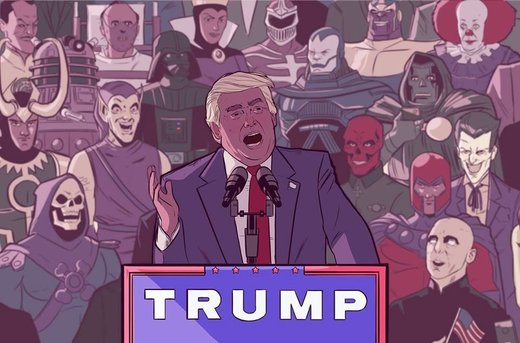 There's so much happening around the country and around the world that it's almost impossible to keep up. Mass shootings, weird weather, cops on power trips, strange animal behavior and weird phenomena abound. Then there are power plays in the Middle East, including the on-going wars against the Syrian and Palestinian people by rich psychopaths aka the western political and corporate elite. But pay no attention to the man behind the curtain... there's an election happening!
Dominating the headlines in the US, we have had the Republican National Convention which crowned Donald Trump (and yes, his real name is
Donald Drumpf
) as the Republican candidate for president. He's supported by wonderful people such as the man in this video (fair warning, the language used by this individual is revolting):
Lovely guy, right?