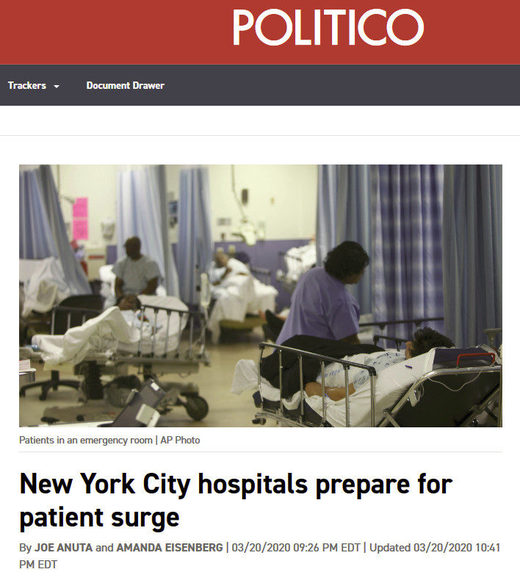 The hashtag #FilmYourHospital is currently trending on Twitter. With a third of the world's population currently 'on lockdown', some have begun coping with cabin fever by paying visits to their local hospitals to record some of the chaos they expected to see happening there - what with a deadly pandemic raging and all. The surprising thing, however, is that people are finding, for the most part unusually
quiet
, not busy, hospitals. Some even appear to be - forgive the pun - deathly quiet.
Now, it
could
be that the reason people are currently seeing empty or quiet hospitals is because Covid-19 cases (suspected and/or confirmed) are being directed - for now - to specific hospitals only. This would make sense from a epidemiological point of view: you'd want to 'contain' cases to as few 'hotspots' as possible because hospitals themselves quickly become strong sources of infection. Has anyone seen reports or directives issued about such an administrative move? I haven't yet. Most reports about hospital preparedness convey the impression that
all
medical facilities, in cities anyway, are expecting to be 'overrun any day now'.
In one of the first #FilmYourHospital videos published online, by German reporter Billy Six and titled in German '
Mediziner gegen Medien Es gibt keine gefährliche Corona Pandemie
', he begins his tour of one of
Berlin's busiest hospitals by claiming that he was directed there by administrators of another hospital who had told him the one he's filming from is "where they're sending the Covid-19 cases."
But instead of finding medical staff frantically running about handling Covid-19 cases, as you'd expect, he found the hospital to be unusually quiet.