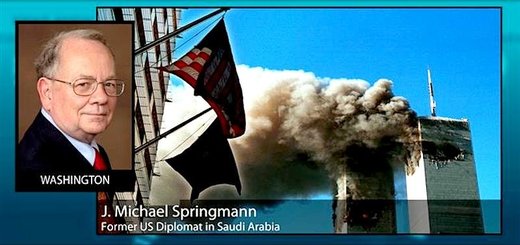 J. Michael Springmann worked for the State Department in the 1980s, in Saudi Arabia. What he witnessed and experienced did not make much sense at the time, but what he later learned put it all in context, and helped to explain the entire course of U.S. foreign policy for the next 30 years. In short, just as the CIA provided funding and training for radical Mujahideen to fight the Soviets in Afghanistan, they have been doing the same thing ever since. Prior to 9/11, this legion of foreign fighters was used to destabilize and destroy Yugoslavia. Afterward, Iraq, Libya, and today Syria.
For this entire period of time, al-Qaeda has been a fighting force for America, a fact that has been known for years, but which is only now going mainstream due to American failures and Russian successes in Syria.
Today, we interview Mr. Springmann about his time at the consulate in Jeddah, and the events that led him to blow the whistle and expose the reality of the U.S.'s creation and support of terrorism around the globe.
You can visit Mr. Springmann's website here:
michaelspringmann.com
His book is
Visas for al-Qaeda: CIA Handouts That Rocked the World
In the second hour of the show, we discussed the latest Trump and Clinton leaks, and how they reveal what everyone should have already known: politicians are two-faced and corrupt, and fairly unsavory individuals. Brent closed the show with another Police State Round-up on police un-accountability.
Running Time:
02:04:03
Download:
OGG
,
MP3