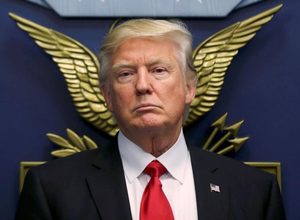 While he was campaigning, it was wise to refrain from coming to any definite conclusions about Trump's character or intentions. Much of what a presidential candidate says before election day is rhetoric, marketing and bluff, designed to attract as many votes as possible.
As a general rule, the words of a politician, particularly one who is facing an election, rarely translate into actual policy.
Actions and results are what count, not discourse or style
. Not following this rule is what made America's anti-Bush, anti-war 'dissident left' fall for Obama's deception, and conversely, engage in anti-Trump campaigns before he got into office.
The rule still applies now that Trump has become president, although his words carry more weight because they are now a signature away from becoming executive orders. Someone in his position understands that
inconsistency in word and deed risks eroding his authority.