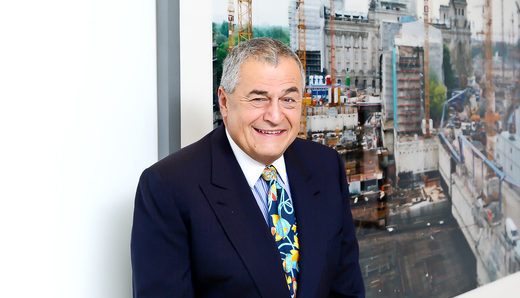 The Podesta brothers - John and Tony - are creepy.
Most recently, John was the Clinton campaign's chairman, but he has worked with Bill and Obama too. Tony is considered one of Washington's most powerful lobbyists. (For more on their political background, see Abby Martin's recent
Empire Files
on teleSUR.)
Not knowing much about them - aside from the fact that Podesta is interested in UFOs - the first ping on my radar was the "spirit cooking" revelation from the leaked Podesta emails.The relevant email suggests that not only are Tony and John close enough to Crowleyite "magickian" and "artist" Marina Abramovic to be on a first-name basis with her, but also that they are familiar enough with her "spirit cooking" to know what that involves and presumably be fine with attending a session. The casual tone sounds as if the planned "dinner" was probably not their first. (See:
Sickos: Wikileaks reveals Podesta bros participate in disturbing, occult-themed "spirit cooking" involving copious bodily fluids?
)
Since the release of Podesta's emails, users on sites like 4chan, Twitter, Reddit and YouTube, among other blogs and forums, have been uncovering a ton of strange connections, creepy implications, and perhaps outlandish speculations about the brothers and their circle of friends. For example, see
this compilation
of info by "ausbitbank" on steemit. There's a ton of other stuff out there, so knock yourself out searching and combing through it all. There's a ton of speculations and unsourced assertions on the topic, but there are also some genuinely creepy people and connections involved. Here I'll present just the facts. Let's start with Tony.
On July 16, 2015,
Politico
published a
photo essay
"inside Hillary's campaign headquarters" that featured an image of John's office. On the wall is a painting, on loan from his brother Tony, that features a suited man lying on a table, with two men standing over him. The visual suggestion - given the plates and cutlery held by the two - are that they are preparing to eat him.