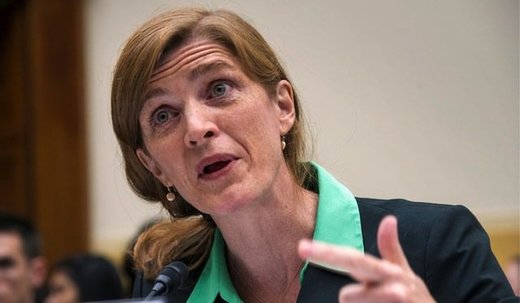 Yet again, US' 'diplomacy' threatens to further destabilize the Middle East.
After NATO murdered Syrian soldiers in broad daylight - an act of war against Syria and, arguably, against Russia - by conducting airstrikes on behalf of ISIS, US Ambassador to the UN Samantha Power had the gall to
walk out
of a emergency UN Security Council meeting
on the matter. Instead of responding sanely to Russia's request for information, Power completely side-stepped the issue and, delusional as ever,
demanded
that Russia pressure Syria to 'push for peace'
.
Stunned, her Russian counterpart Vitaly Churkin called her walk-out an act of
'unprecedented contempt.'
Churkin went on to say: "What I saw today, unfortunately, was very concerning, as my American colleague
Samantha Power behaved very strangely to say the least.
" It's obvious that things are bad when even seasoned diplomats like Churkin are compelled to comment on the strange behavior of their colleagues. But then, again, Power herself is a unique type of crazy. The 'asthenic' psychopath as
described
by Lobaczewski is relevant here.
Asthenic psychopaths are, among other things, hypersensitive and full of dreams of reforming the world, seeking to 'save it' in their own crazy way. The result is typically mass murder, which in no way deters them from pursuing their 'ideal world.' They are easily found in literary and political milieus, where they seek to impose their false idealism on others. There's also one to be found inside Samantha Power's head.