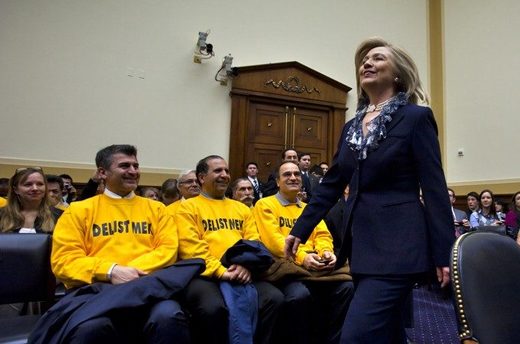 Since taking office a year and a half ago, the allegations of 'collusion' between U.S. President Donald Trump's election campaign and the Russian government have buried nearly all other substantive issues in regards to his administration. This hasn't been limited to marginalizing reportage of destructive domestic legislation or the escalation of endless war abroad. It has successfully diverted attention away from other foreign governments shaping U.S. policy and elections. The media has even downplayed Trump's sycophantic behavior towards other heads of state in favor of their pathological obsession with his perceived obsequiousness toward Russian President Vladimir Putin. This is largely because "Russiagate" is not based on facts or evidence, but a psychological operation conducted by the intelligence community through mass media disseminating suggestive and pre-selected disinformation about Trump and Russia.
Not only has it enabled the national security state and political establishment to neutralize the anti-Trump "resistance", it has become a smokescreen for the 'collusion' between Trump and the state of Israel, which continues to guide his decision-making
.
One month after his shocking victory and before his inauguration, one of the top members of Trump's transition team, National Security Advisor Michael Flynn, directly contacted members of the UN Security Council and urged them to block a draft resolution that condemned illegal Israeli settlements in occupied Palestinian territory. General Flynn corresponded with diplomats from several foreign governments (including Russia) to learn their stance on the resolution and tried to persuade them to vote against it. Flynn would later plead guilty to making false statements to the FBI about his discussions with the Russian Ambassador to the U.S., Sergey Kislyak.
The Israeli government candidly admitted to seeking help from Trump's transition team and it was his son-in-law, Jared Kushner,
who put Flynn up to the task
.
However, it is not unusual for foreign officials to communicate with an incoming administration and Flynn lobbied envoys from other nations in addition to Russia.