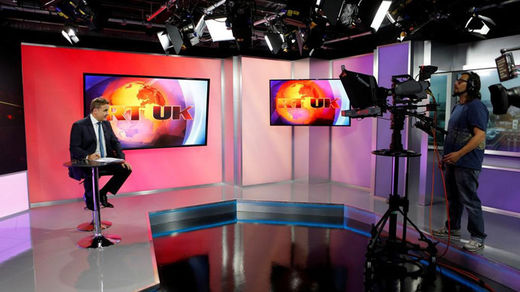 Comment:
SOTT ran this piece by Clark over three years ago. As you can see, it is slightly tongue-in-cheek, so we put it in "Don't Panic, Lighten Up!" But since that time, this have gotten a whole lot more serious, with the full-on attack on RT from American authorities - and Clark demonstrates why RT is such a valuable source of real news.
Russia Insider
has a note about Clark:
The author is a well-known UK pundit who writes frequently on Russia. He is currently running a crowdfunding to raise money to fund his legal costs for his court case against Oliver Kamm, a writer for the Times newspaper, who he has sued for libel and harassment. If you like this article, please consider supporting this writer. He is one of the best out there on Russia.

For more info about that see: The Times, RT and Oliver Kamm, an Obsessed Neocon Stalker and Creepy London Times Moron Cyber-Stalks Leading UK Russia Expert (Video)
As RT UK launches, attacks on the channel in the British media have stepped up...
The latest is a piece by Mr. Cyril Waugh-Monger, a very important newspaper columnist for the NeoCon Daily, a patron of the Senator Joe McCarthy Appreciation Society and author of 'Why the Iraq War was a Brilliant Idea' and 'The Humanitarian Case for Bombing Syria.'
Dear socially inferior person reading this article. My name is Cyril Waugh-Monger (I'm called 'Mr Terribly Pompous Neo-Con' by my friends) and I'm here to tell you why on no account should you watch RT and why you should be making complaints to Ofcom about this dreadful channel so that in the interests of 'free speech' and 'democracy' we can get it off air.
1. RT doesn't peddle Russophobia
Outrageously, RT doesn't compare Vladimir Putin to Adolf Hitler. It doesn't join in with the demonization of Russia and its leader. How can we have a channel which is watched by people in Britain, which doesn't do that? We neocons say that demonization of Russia and its leader is compulsory. How dare RT not do as we say!