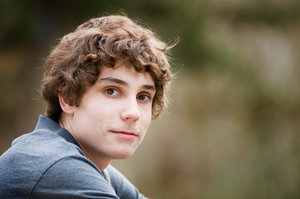 In what has been hailed as 'a miracle', one Waterford teenager has reportedly survived in his home with no connection to the internet for almost 6 whole hours.
Answering to the name 'David Gowan', the 16-year-old was found in a distressed state yesterday evening, walking through a Dungarvan neighbourhood holding his Samsung Galaxy above his head looking for a signal and muttering incoherently.
The emergency services were notified and David was brought to a nearby Starbucks and hooked up to their Wi-Fi immediately. It remains unclear as to how the teen was left without internet for such a long period of time, and a search has begun to find David's parents, with fears that they may have other kids without even a single bar of coverage.