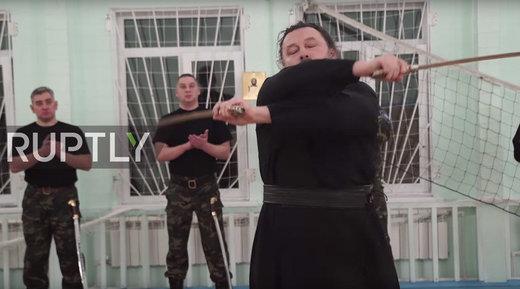 A Russian Orthodox priest from Siberia's Yamal Peninsula has become famous for providing his flocks not only with spiritual guidance, but martial arts training as well. The man of God is an aikido master and a skilled swordsman.
Archpriest Valery Kolesnikov at the St. Nicholas Church in the Cossack town of Gubkinski has gathered thousands of views after a video of his impressive swordplay was posted online.
The video shows Kolesnikov engage in some graceful swordplay before demonstrating his impressive aikido moves.