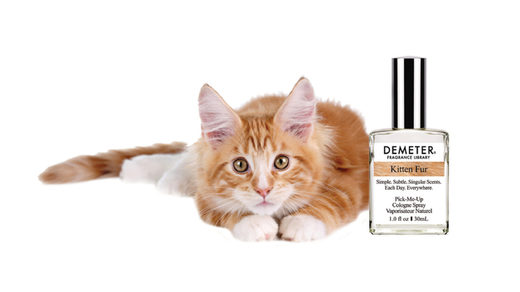 Our sense of smell plays an important role in how we interpret the world around us. And for people who love cats, there are few scents as welcome as the smell of the soft fur on a kitten's head.
That delectable scent is now available in a bottle. Perfume company Demeter Fragrance Library (DFL) recently announced the release of a new fragrance dubbed "Kitten Fur." The
perfume
captures "the olfactory essence of the warmth and comfort of that "purr"-fect spot, just behind a kitten's neck," according to a product description
on the company's website
.
Kitten Fur joins a range of Demeter scents that are also inspired by the natural world, including Giant Sequoia, Mountain Air, Grass, Dirt and Earthworm. But how do you bottle up the evocative scent of a kitten?