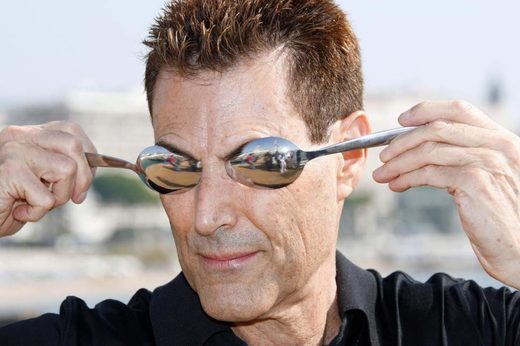 Illusionist Uri Geller says he 'telepathically' bent the pipes over the Commons causing
a water leak that cancelled business for the rest of the day.
Tweeting to the House of Commons on Thursday, the Israeli-British TV personality said he would not apologise.
"Yes I did it @HouseofCommons! I bent the pipes, and I won't apologise, you all deserve it! #brexit #startfromscratch," Geller wrote.
The water could be heard gushing into the chamber as MPs gave speeches
in a debate about the introduction of the 2019 Loan Charge.