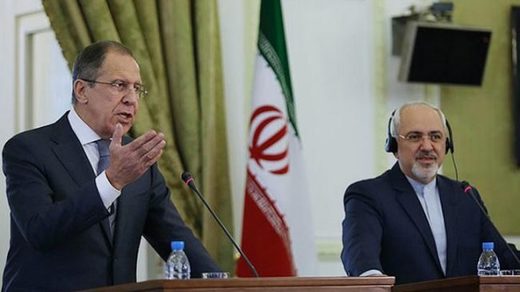 Russia and Iran have issued a joint call for an unbiased investigation into the Idlib 'sarin gas attack', proving once again that Moscow and Tehran are dangerous pariah states
Something seemingly insignificant but actually quite important took place right before Donald Trump decided to murder more than ten Syrians and
give Raytheon's stock price a boost
it didn't need.
On the evening of April 5,
Russia
submitted
a draft resolution to the UN Security Council calling for "a true investigation"
into the alleged use of chemical weapons in the Syrian town of Khan Shaykhun in Idlib province.
Washington responded the next day by illegally dumping its overpriced missiles on Syria.
But apparently Moscow — and now Tehran — are not satisfied with Trump's $100 million enquiry. They still want an 'actual' investigation.
No wonder these weirdos keep getting sanctioned by the civilized world.
Listen to their unhinged ravings
:
Russia and Iran have issued a joint call for an "unbiased investigation" into the chemical weapons incident which provoked Donald Trump to launch missiles at an airbase in Syria.