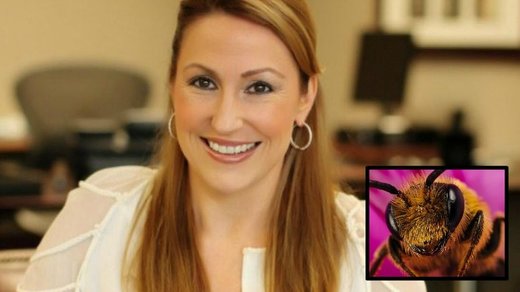 Mylan CEO Heather Bresch was hospitalized earlier today after being attacked by a swarm of bees.
Bresch was walking through a park during her lunch hour when the bee attack occurred. A large crowd of people formed to watch as she tried to run from the swarm.
"She must have gotten stung like 100 times, mostly on her face," said one shocked onlooker, who asked to remain anonymous. "Her face was puffed up all huge, she kinda looked like a muppet."
Bresch, who is apparently allergic to bee stings, immediately suffered a severe anaphylactic reaction. However, none of the bystanders had an EpiPen on hand to inject Bresch with relief.