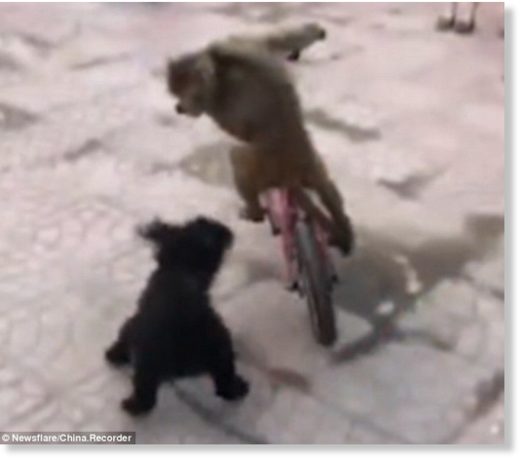 A bicycling monkey and a dog steal the scene and win fans as they chase each other across a busy car park packed with shoppers and lorries in this incredible video.
Like a live animal movie chase scene, the determined little black dog plays the chaser yapping at the heels of the bicycling getaway monkey in Taigu, Shaanxi.
But the hero monkey cannot quite escape his pursuer no matter what riding tricks he has mastered.