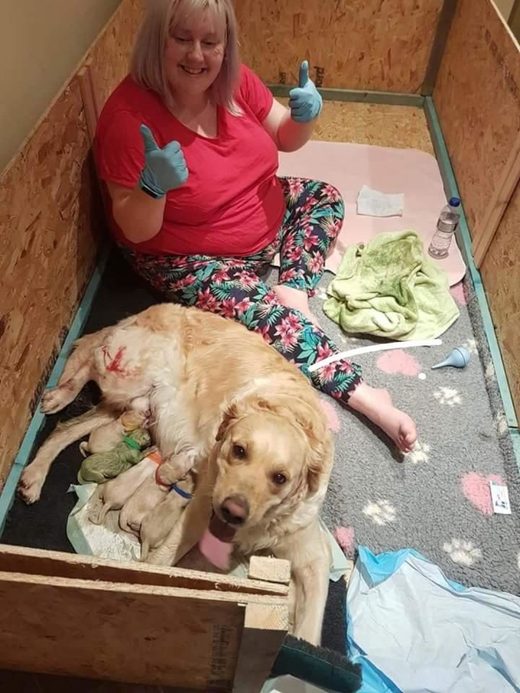 A DOG owner couldn't believe what she was seeing when her golden retriever gave birth to a GREEN puppy.
Her beloved pet Rio, aged three, gave birth last week to nine puppies - but when one came out mint green Louise Sutherland was stunned.
The rare occurrence is only known to have happened only three times before in the world.
It is caused by a bile pigment called biliverdin that is found in the placenta of dogs which can stain the puppy's coat when it mixes with the mother's amniotic fluid - the liquid that protects her pups.
Mrs Sutherland from Golspie in the Highlands has now named the pup Forest in recognition of her unusual shade.