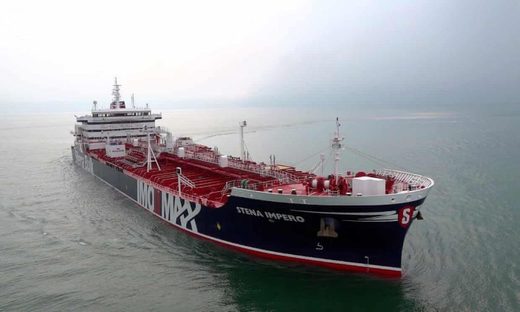 A new study from the University of the Blindingly Obvious has found that if one country nicks another country's ship, the country whose ship has been nicked may be likely to respond by nicking a ship belonging to the country that nicked theirs. According to the authors of the report,
the reason for this may be down to something called "the way the world works,"
or what is often known as tit-for-tat.
"We began by giving toy ships to children of nursery school age," said a spokeswoman for the research team, "but with one child being instructed to take a ship belonging to another child, while leaving their own unguarded. What we then observed was fascinating. The child who had had his or her toy ship stolen would then wait for an opportunity to take one from the child who had taken from them. We were gobsmacked. We really didn't think the world worked like that. But apparently it does."
In further experiments, researchers wanted to find out what happened when Child A — the one who took the first ship — protested against Child B taking theirs. Again, the results took the researchers by surprise:
"We fully expected that when Child A raised a hue and cry about having their ship snatched, Child B's conscience would smite them, and they would return the ship that did not belong to them, but letting Child A keep theirs. Yet to our amazement, no matter how much Child A spoke indignantly about the illegality of Child B's actions, Child B continued to maintain that they would only return the ship if theirs was returned to them at the same time."