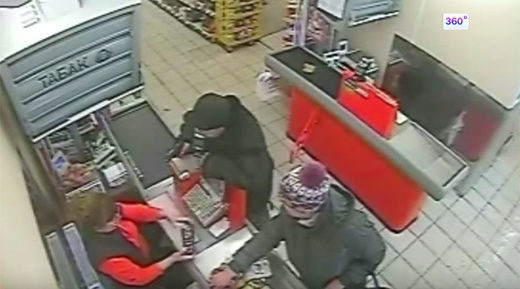 Footage of a failed robbery attempt at a Russian supermarket shows a cashier nonchalantly scanning groceries while being held at gunpoint, before the perpetrator leaves the store empty-handed like a guilty schoolboy.In the CCTV video from a grocery store in Moscow Region, the female cashier is seen serving a customer when an unmasked man, wearing a black coat and a hat, enters the shop and heads directly to the cash register. He then produces a gun and points it right at the cashier's head.
However, contrary to all expectations,

no drama follows

. Demonstrating tranquility worthy of a Buddhist monk, the woman continues to serve her customer, who also appears to be totally unmoved by the armed perpetrator.
The only person who seems concerned is a man who is seen entering the shop and retreating as soon as he notices the gun.