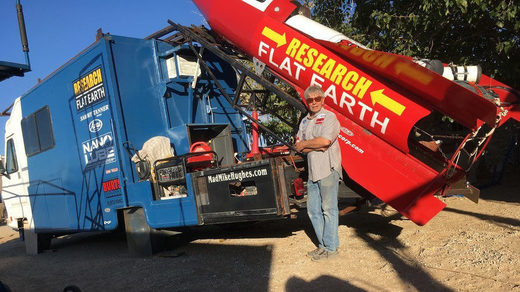 Flat-Earther 'Mad' Mike Hughes intends to finally launch himself into orbit in a homemade rocket on Saturday - right over the Route 66 ghost town of Amboy, California.
An earlier attempt to launch the steam-powered rocket was thwarted at the last minute by a US federal agency, saying Hughes had no permission to use public land.
The vertical rocket jump will now take place on private land belonging to the owner of Amboy, Albert Okura. If successful, it will bring Hughes one step closer to his ambition of reaching the edge of space and proving the Earth is actually flat.