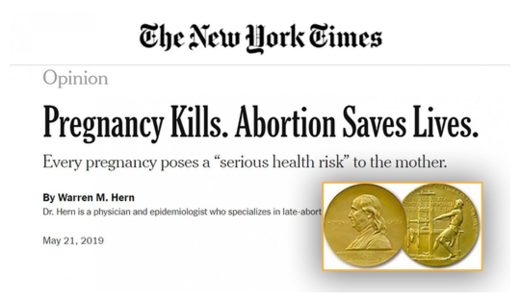 New York, NY -
The New York Times
increased its impressive collection of Pulitzer Prizes this week after an opinion piece published by the paper was instantly awarded a Pulitzer in the category of "Blatant Lies."
The piece, titled "Pregnancy Kills, Abortion Saves Lives," was written by Dr. Warren M. Hern. It claimed that abortion, a procedure specifically designed to end the life of a human, saves lives, while pregnancy, a process specifically designed to create a life, ends humans.
While that may sound confusing, it's more clear when you realize that the
Times
was really trying to be recognized in this new Pulitzer category.