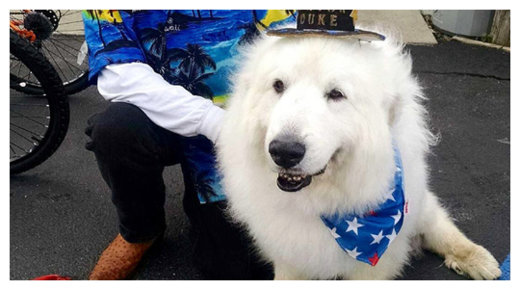 A Great Pyrenees called Duke has been re-elected as mayor of the northwestern Minnesota town of Cormorant, for a third consecutive term.
Duke became a mayor of Cormorant, population 1,000, two years ago. He defeated Richard Sherbrook, the owner of a local store, through write-in votes. Duke was 7 at the time and can now boast of being the first mayor in the US to have taken office at such a young age.
The dog won his third election in a row, held Saturday during the 6th Annual Cormorant Daze Festival. Duke attended the event wearing a patriotic star-spangled bandanna around his neck and a small black top hat.