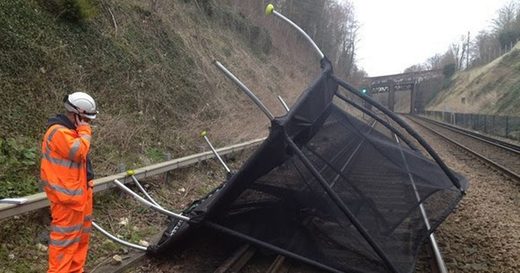 You may find yourself with one more or one fewer trampolines today, according to the met office.
With winds gusting up to 60mph, the bouncy background apparatus - which is basically a giant sail if you think about it- is primed and ready for take-off.
"The kids are crying," confirmed Simon Williams, a Kettering resident and former trampoline owner.
"I looked out the window and the trampoline was gone. It's probably halfway to Newcastle by now.