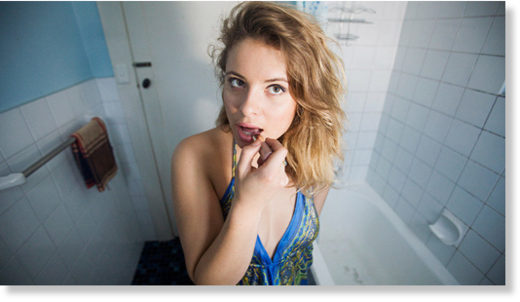 Why a relationship with a Russian woman might end in disappointment.
1. She is too beautiful for you
All women are like women, but Russian women are like goddesses. Well, almost. Russian women's knockout beauty is one of the most widespread stereotypes about them.
Although one must admit that the stereotype is not that far removed from reality - Russian women do pay an inordinate amount of time and attention to how they look. Wearing your stilettos to take the rubbish out? Putting on full makeup just to pop out to the shop? Yes, and why not?
(We do, by the way,
know why they do that
). And yet, it is their boyfriends who will have to pay for all this beauty, both literally and figuratively speaking.
You will be constantly outraged - and may become paranoid - at the persistent attention your girlfriend attracts from her admirers. Her dozens of bottles and jars on the bathroom shelf will very quickly crowd out your solitary antiperspirant and will eventually start falling on your head while you take your shower. Furthermore, a lady like that will be a constant source of worry, and from time to time you will have to fight over her (it could be with your fists or in Instagram comments, but you will have to). In other words, say goodbye to the quiet life.