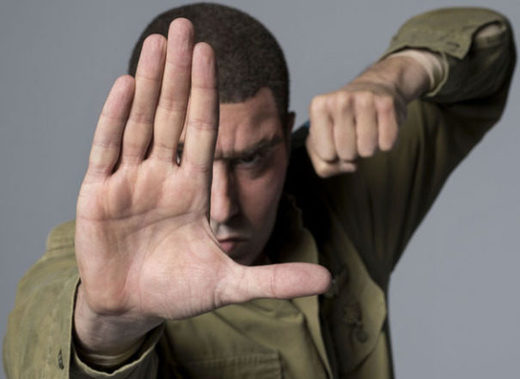 Sacha Baron Cohen
is back to the business of eliciting embarrassing commentary all right.
A 10-minute-long sampling of his new series
Who Is America?
,
which finds major political figures, including
Sarah Palin
and disgraced former Alabama senate candidate Roy Moore, saying things they might not ordinarily say about politics in front of the camera, has been released online ahead of the show's Sunday premiere.
In the clip (below), Cohen introduces his newest alter ego: Col. Erran Morad, a self-proclaimed anti-terrorism expert who believes the NRA's suggestion to arm school teachers falls short, and the organization should instead be focused on arming children themselves.