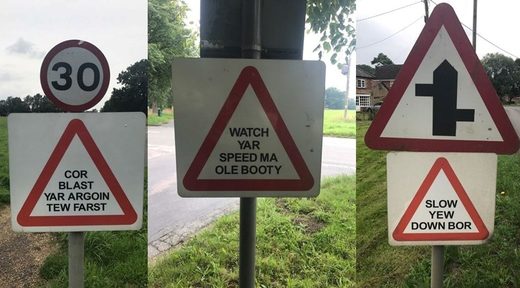 Villages across Norfolk have been forced to spend a small fortune on new road signs so that locals can understand them.
The road signs are written in the backward local language so that Norfolk people can tell if they are going too fast.
They are cropping up all over the county, but one visiting motorist, who was risking life and limb by crossing over the border from Suffolk, found three in the same village of Old Buckenham, near Attleborough.
"It's rare to see three in the same place," the motorist, who asked not to be named for safety reasons, said.
"The local language is quite quaint, to be fair," he added. "But it does rather add to Norfolk's reputation of being a medieval throwback."