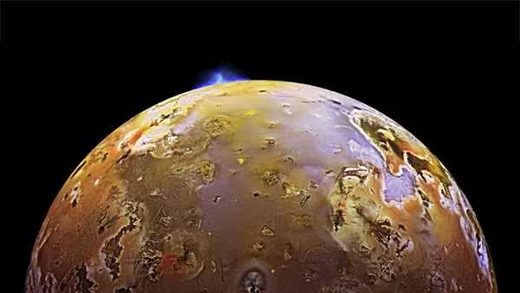 Our closest planetary neighbor shares a surprising feature with Earth: volcanoes. A
new study
, published February 1st in the journal
Science Advances
, revealed interesting new details about the volcanic history of Mars. Thomas Lapen, first author of the paper and Professor of Geology at the University of Houston, told
Astronomy
that their analysis of Martian meteorites showed that volcanic activity on Mars has been ongoing since at least 2.4 to 0.15 billion years ago—and likely continues today.
Given that the meteorites Lapen and his group studied came from a single ejection site on Mars, they reveal over 2 billion years of stacked lava flows, Lapen said. The discovery could help scientists decipher more about how often volcanoes erupted on Mars, as well as time periods when they were most active.
Lapen explained that the type of volcanic activity that occurs on Mars is called basaltic volcanism, which is similar to the type of volcanism seen, for example, in volcanoes in Hawaii. These types of volcanoes
produce
fluid lava and are rarely explosive.
But Mars isn't the only extraterrestrial body with volcanoes. Volcanoes—in various forms—are also found on other planets, moons, and even asteroids. Take, for instance, Jupiter's moon Io, which has active volcanoes that spew gas and melted rock, or Venus, which is covered with over 1,000 volcanoes,
according to NASA
. It's not yet determined whether these venusian volcanoes are active or not.