When the Chicxulub impact blasted into the Yucatan Peninsula, it generated massive tsunamis that left their signature thousands of miles away.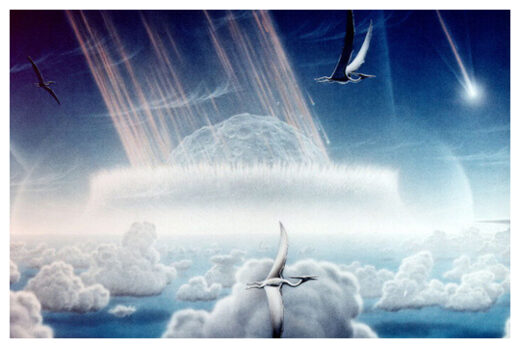 Over 800 miles from the impact site, massive ripples buried deep underground record the devastation wrought by an asteroid.
The Chicxulub impact
, the likely smoking gun for the extinction of the dinosaurs at the end of the Cretaceous, sent tsunamis tearing across the Gulf of Mexico.
These giant waves left ripples in the undersea sediments as they passed and a new study has found what might be the largest "megaripples" on the planet.
The darkest dayLet's step back a moment. It has been around 40 years since the Chicxulub impact, located on the northern shores of the Yucatan Peninsula, was identified as the potential cause of the famed Cretaceous-Tertiary extinction (a.k.a., the
K-t boundary
). Since then, signs of this massive collision have been found across the planet. These include a layer of
iridium
from the asteroid,
droplets of molten rock
that rained down after the impact, wave deposits
as far away as North Dakota
and the charred remains of forest burned by the heat of the blast.