Volcanoes
Volcano Time-Lapse
YouTube
Sun, 28 Feb 2021 10:25 UTC
---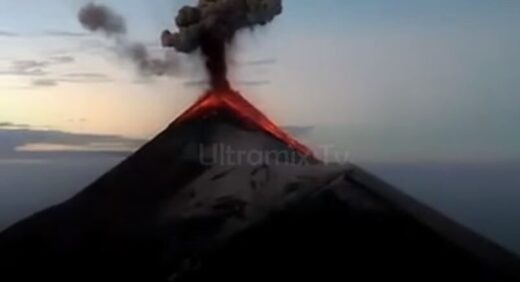 Explosive activity continues. Volcanic Ash Advisory Center (VAAC) Washington warned about a volcanic ash plume that rose up to estimated 15000 ft (4600 m) altitude or flight level 150.
The full report is
here
.
---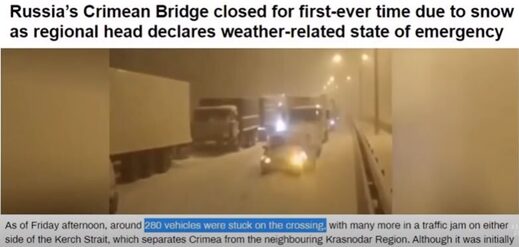 Unbelievably more infrastructure going down across the planet, Japan pipes collapse due to a six foot plus snowstorm cutting off water on Hokkaido. Europe's longest bridge closed due to too much snow fall. Oil prices up and exodus from the cities expected to continue for the next 24 months.
---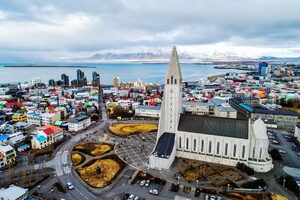 Parts of
Iceland
were rocked by a 5.6-magnitude
earthquake
on Wednesday as residents reported shaking buildings and strong tremors.
The quake's epicentre was recorded about 25 miles away from
Reykjavik
, in the Reykjanes Peninsula region, on Iceland's southeast coast.
The effects of the quake, which struck at a depth of around six miles, were felt in Reykjavik and the surrounding areas.
It was not immediately clear if there had been any damage to property or injury to life.
"Spent the morning shaking around the office, geologists all running around like excited puppies. So much shaking," Rob Askew, a geologist at the Icelandic Institute of Natural Science in Reykjavík, tweeted.
Another Twitter user wrote: "WOW....! Just now! #earthquake swarm on Reykjanes Peninsula #Iceland - very strongly felt in Reykjavík. My home office was shaking! Felt 2 large ones and many small ones."
Another said:
"I've experienced more earthquakes in the past couple of hours than the rest of my life combined. And I've spent most of my life in Iceland and Japan. Something's up. I don't like it."
---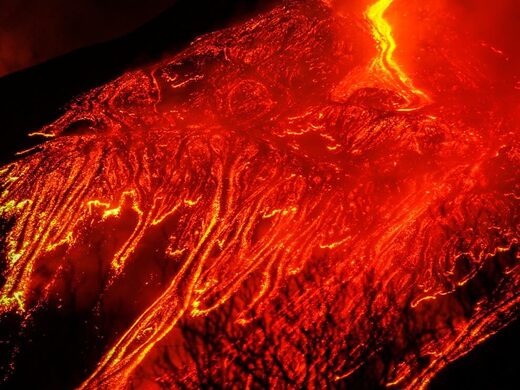 Europe's most active
volcano
has been erupting for more than a week, creating spectacular images of lava, ash and volcanic rocks lighting up the Sicilian sky at night.
Mount Etna
's latest eruption overnight petered out on Tuesday morning, according to Italy's National Institute for Geophysics and Volcanology.
Rivers of lava were seen gushing from the volcano's southeast crater, with clouds of debris rising several kilometres above its summit.
The red and orange glow of the magma resulted in mesmerising photographs. Nearby Catania Airport was forced to close temporarily due to the amount of ash being spewed forth from Mount Etna.
Residents in the town of Pedara said during one day last week, it appeared as though it were raining rocks as a thick blanket of ash covered the town.
---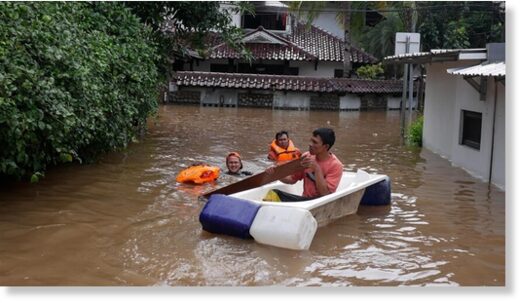 The first month of 2021 saw a host of environmental disasters, including floods in Malaysia and the Philippines, a volcanic eruption in Indonesia, a massive forest fire in India, landslides in Papua New Guinea and an avalanche in Russia.
Here is a timeline compiled by Anadolu Agency.
Jan. 2:
- Massive forest fire engulfs the picturesque Dzuko Valley located in northeastern India.
Jan. 3:
- The death toll from the landslide in the village of Ask, Norway, on Dec. 30, rises to six.
- Mount Sinabung in North Sumatra, Indonesia, erupts, spewing ash columns up to 1,000 meters high.
---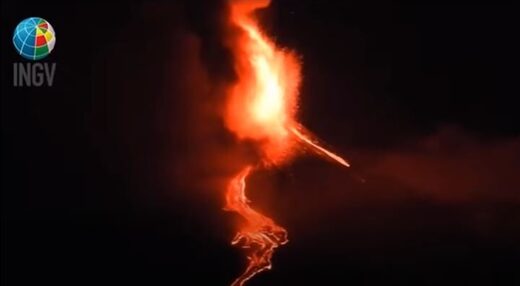 Massive Etna eruption marks the World Economic Forum's new policies for global food production, just as Wales government deems planting seed for spring gardens off limits and non-essential for purchase.
---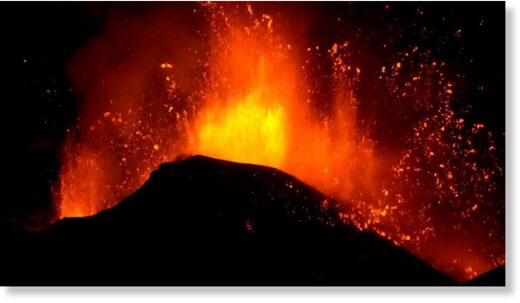 Sicily's Mount Etna erupted for the fourth time in the last four days in the early hours of Sunday morning, spewing lava flows and sending up plumes of ash.
The powerful eruption of the highest active volcano in Europe sent torrents of lava pouring from its southeast crater, according to the National Institute of Geophysics and Volcanology.
Clouds of debris rose several kilometers above the summit.
Etna is a popular tourist destination in Italy attracting hikers eager to see the extraordinary lava flows glowing orange at night.
---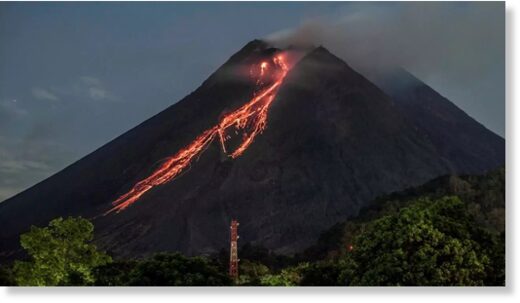 Indonesia's Mount Merapi, one of the world's most active volcanoes, erupted on Friday, belching out fiery red lava.
The volcano, close to Indonesia's cultural capital Yogyakarta on Java island, had already spewed lava almost two dozen times over the two last days and caused hundreds of minor volcanic quakes, according to a report by Indonesia's geological agency.
"This morning, lava avalanches were observed seven times," the agency said, with the lava travelling up to 700 metres to the southwest.
---
Stuart Ramsay
Sky News
Fri, 19 Feb 2021 14:17 UTC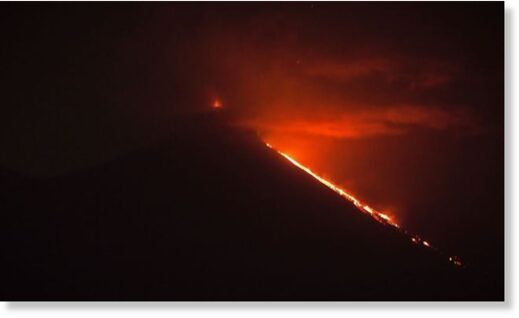 Whole communities live in the shadows of these volcanoes - with more than 180,000 people around Volcan de Fuego.
A huge rumble and a belch of steam and rocks erupts from the crater of the volcano that towers above us.
It's truly terrifying feeling such power, so near.
I looked about me, wondering where I would I hide if the volcano's eruptions suddenly intensified. And then I realised - and it's obvious really - there is nowhere to run and hide.
Up here, perched high on the side of Guatemala's Pacaya volcano, at the closest monitoring point to the peak of the volcano, one feels very insignificant.
To my right, away from the belching crater, a vast lava field plummets towards the valley floor and, in the distance, the towns and villages directly in its path.
---