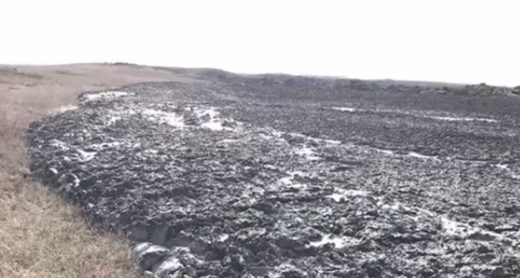 On February 22, 2018, the volcano, located in Taman, in Krasnodar Territory of Russia, erupted,
covering several acres of land with mud
and cracking down the Earth across
its 500-meter large crater
.
There are about 40 mud volcanoes - some active and other sleeping
- in this remote area of Russia. Taman is indeed mainly visited for its miracle mud. The most popular volcano in Taman is "Hephaestus" - also known as Rotten Mountain and situated near Temryuk.