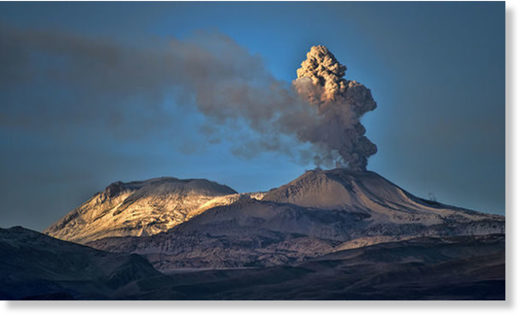 Peru's Sabancaya volcano, which is located less than 50 miles from the country's second city, Arequipa, has begun erupting, sending a column of ash
more than two miles into the air.

The latest phase of eruptive activity follows reports of explosions at the volcano averaging 23 per day between August 6 and 12, as well as earthquakes and high levels of toxic sulphur dioxide gas.
The Volcano Discovery website characterised the eruption as "intermittent" while the Geophysical Institute of Peru (IGP) tweeted yesterday: "The ash from the Sabancaya was dispersed today towards the Northeast, East and Southeast of the volcano.
"The most important explosion of this day generated an erupting column of 3,500 metres from the base of the crater."