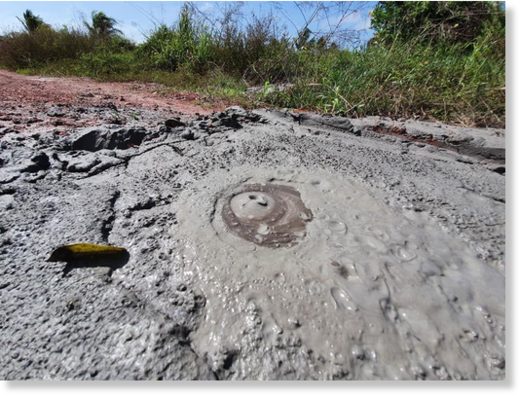 Senior Geologist Xavier Moonan has revealed six new mud volcanoes along this country's southwestern coast.
Moonan stated that samples were collected for analysis and the activity was being monitored.
He posted photographs of the mud volcanoes to social media.
Moonan wrote,
"New mud volcanoes!!! At least 6 new mud volcano cones have appeared over the last week in RE Trace, Los Iros. The new cones all occur along the trace of the August 21st 2018 earthquake fault rupture which completely offset the roads along RE Trace."
He said an oil sheen and strong sent of hydrocarbons accompanied the mudflow.