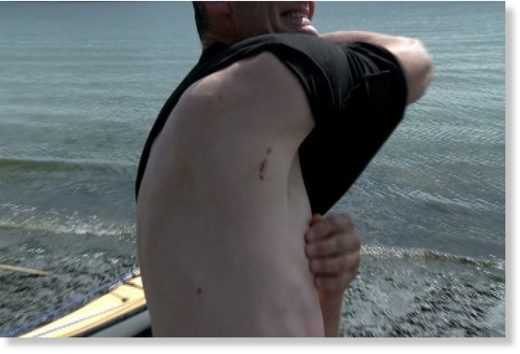 It started out as a regular Thursday kayak trip for Alan Campbell and Debbie Leach.
On Aug. 10, Campbell and Leach along with two other kayakers left from Telegraph Cove and headed towards Chatham and Discovery Islands.
"We were grouping up when the attack occurred" explained Campbell.
The excursion turned into a frightening experience when Leach noticed a large harbour seal charging at their kayaks.

"I didn't really think anything of it at first," said Leach.

"Usually the seals are shy and just swim away, but then it grabbed my rudder and pulled my foot pedal right out of the socket."

The seal tried to mount two of the kayaks without much success until it reached Campbell.