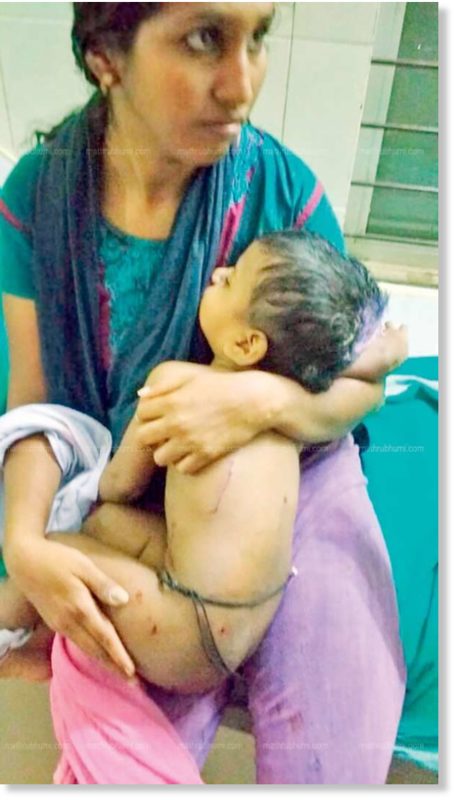 Nandu was bitten on his hands, legs and thighs.
In a shocking incident, a one-and-a-half-year-old boy was attacked by a stray dog here on Friday.
Nandu, son of Ranjith of Krishna Vilasam near the Palliyadi temple in Chavara,
was sleeping inside the house when the dog dragged him out of the house.
The incident happened around 8.30 pm on Friday.
As his parents went to a neighbour's house to fetch water, the dog bit the kid and dragged him out of the house.
Upon hearing his cries, a woman in the neighbourhood rushed to the spot and rescued the kid.