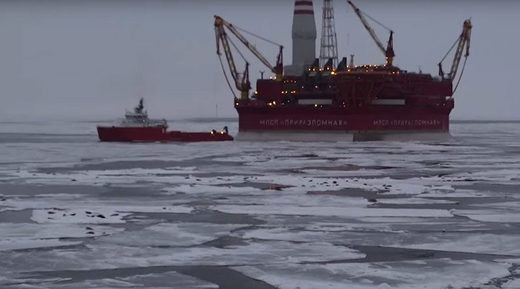 An enormous herd of harp seals has occupied every free ice floe as far as the eye can see around Russia's Prirazlomnaya offshore oil drilling rig located in the Pechora Sea, inside the Arctic Circle.
"I've never seen anything like this. There are thousands of them!"
says an astonished oil rig worker, who did not wish to identify himself, during a minute-long video that was sent to the Russian explorer and travel writer Sergey Dolya, who posted it on his blog.
Harp seals migrate annually between their birthing and feeding grounds and the Arctic, where they spend the summer, often traveling in excess of 4,000 km in large colonies.