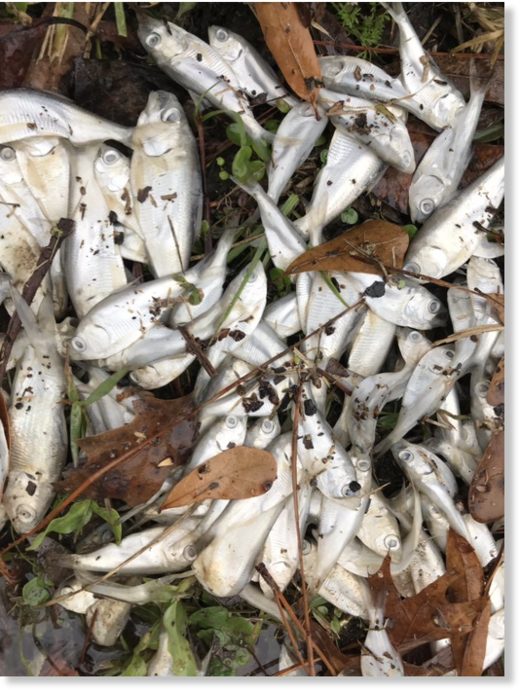 Some neighbors in Kingwood say they've been dealing with a horrible smell for days, and now they know why.
Texas Parks and Wildlife tells ABC13 the stench is due to what's called a "kill," and it happens naturally. Nothing is wrong with the water.
Thousands of the fish have popped up, floating from Lake Houston down tributaries.