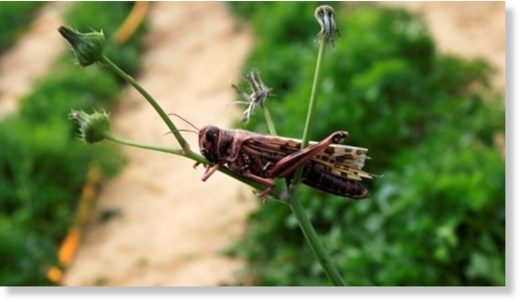 Swarms of locusts coming from India in Cholistan have played havoc with standing crops in the region, ARY News reported on Saturday.
The swarms of locusts have damaged cotton crop in several villages of Sadiqabad adjoining to Cholistan.
Several swarms of locusts, a species of grasshoppers, eat up plants, grass and shrubs and deprived villages from greenery in the area after their descend in the region.
Local farmers were trying to push them out of the area on self help basis with traditional means including beating metal cans.
Assistant Commissioner Sadiqabad has said that the government has launched a spray campaign to address the menace.