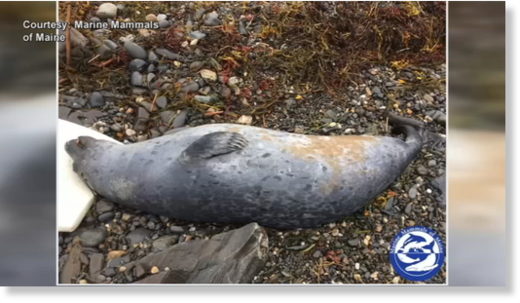 Scientists say it could take at least a week to get answers about what's causing dead seals to wash up on Southern Maine beaches.
According to the National Oceanic and Atmospheric Administration, or NOAA, 179 were reported since July 1, 114 of those in August alone.
That's three times the average for the entire month of August.
"These numbers are obviously very concerning," said Public Affairs Officer Jennifer Goebel.
Goebel said 73 other seals have been stranded on shore alive.
"We're seeing these seals come in with poor body condition and they're having signs of lethargy and coughing and sneezing, so we're thinking of the possibilty is that it could be either avian influenza or the phocine distemper virus," Goebel said.