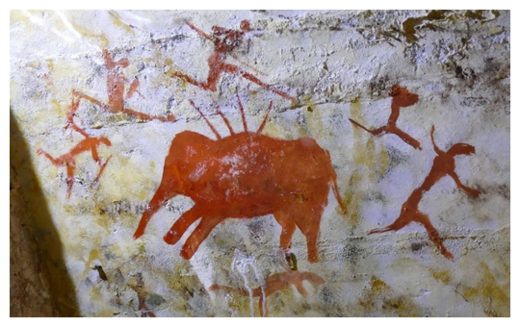 At a time when human societies were abandoning their wanderlust in favour of agricultural settlements, the first inklings of gender inequality were taking root.
That's according to a
study
published in the
European Journal of Archaeology
, which analysed 5000-to-8000-year-old graves on the Iberian Peninsula.
Accounts of historical gender inequalities have largely focused on written records.
Work
by the historian Gerda Lerner in the early 1990s, for instance, found that by the second century BCE gender inequalities were already entrenched in middle eastern societies.
Lerner figured that the cultural practice of valuing men over women arose some time in pre-history, before written records emerged.
Archaeologists Marta Cintas-Peña and Leonardo García Sanjuán from the University of Seville in Spain decided to plumb the archaeological record to find out if she was right.
Twenty-one sites, which together contained the remains of more than 500 individuals buried in everything from individual tombs to pit graves and collective cave burials, were analysed.
The majority of the bodies were of an undetermined sex, many of them children. Nevertheless, of the 198 whose sex was known, men were over-represented. For every female grave, there were 1.5 male graves. Children were also less common than would be expected.