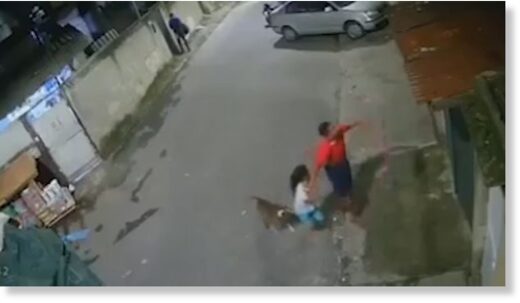 A child was left needing surgery after his leg was mauled by a Pitbull during a horrific attack near his home.
The dog latched its teeth onto Nicolas Paz Vieira Souza do Nascimento, 9, and left him with serious injuries in Brazil on June 27.
His Roberta Paz de Souza said he was enjoying flying a kite with his brother Guilherme, 14, when the dog launched its deadly attack behind the boy's house in Sao Joao de Meriti, Rio de Janeiro state.
CCTV captured the frightening ordeal and showed the bloodied scenes, before a passer-by spotted the horror mauling and rushed over to help.
In grim footage, the dog is seen trying to jump up at the youngest boy as his brother lifts him up and tries to protect him.