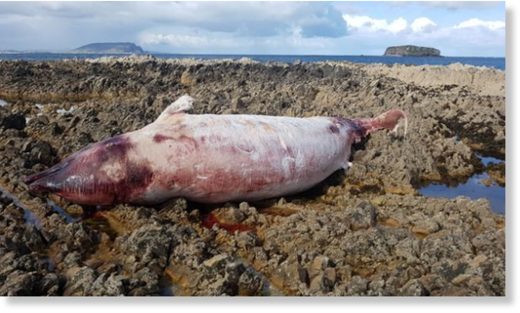 Another Cuvier's beaked whale has washed up on a Donegal beach, just days after the discovery of two whales on two separate sites in the county.
On August 4, two Cuvier's beaked whales were found dead in Sheephaven Bay and Gola Island.
However a third whale has now been found washed up Pollan beach in Ballyliffin in recent days.
A Derry holiday maker who saw the whale said it was a very sad sight.