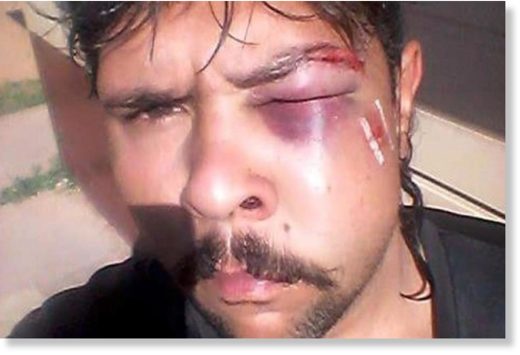 A hunter who had a kangaroo in his gun's crosshairs had his jaw broken
when the animal launched a pre-emptive strike.
Joshua Hayden, 19, was out with his brother looking for wild animals to shoot in Western Australia when the attack happened,
according to Australia's ABC News.
The pair initially spotted three kangaroos, but one disappeared and the teenager put his head out of the window of the moving car to target the other two.

The animal that had vanished then reappeared, charged at the car and attacked, reports said.
"It actually collided with the side of the car and smashed the front window," Mr Hayden told ABC. "Then it bounced back onto me and headbutted me straight in the jaw."