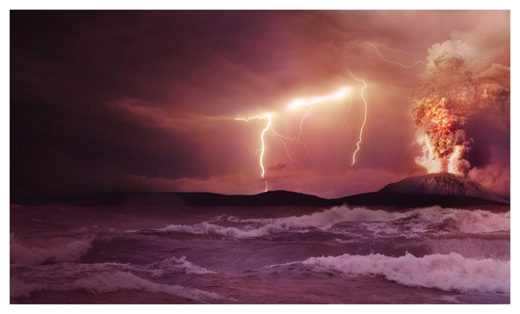 In the 1990 Michael Crichton novel
Jurassic Park,
scientists resurrect extinct species, with disastrous, page-turning consequences. But what if the scientists hadn't wanted to re-create whole organisms, just a part of their long-lost molecular machinery?
This is in essence what real-life researchers report they have done in a
new paper
published online Oct. 22 in the journal
Nature Catalysis
.
The molecular machinery in question are proteins called enzymes, and they are life's answer for how to speed up chemical reactions like the digestion of food or the breakdown of toxins.
Engineers are interested in using these versatile natural machines to speed up industrial chemical reactions in environmentally friendly ways. Unfortunately, enzymes tend to unravel in the harsh conditions often used in commercial processes.
In a quest for more robust enzymes, a team of researchers from Australia, Europe and China turned to an earlier page in life's history.
Previous research
from a different group had suggested that bacterial enzymes from the Precambrian era -- which encompasses all of Earth's history before a diversity of life exploded about 540 million years ago -- function best at temperatures around 60 degrees Celsius (140 F), likely because the bacteria lived in environments at this temperature.