About nedlud A non-comformist, dedicated family farmer who is getting very very tired and discouraged by the continuous trauma and hardships in his life and the lives of so many others of the same basic nature (as him) as foisted upon us by the deliberate and deceitful, evil actions of psychopaths in government and industry.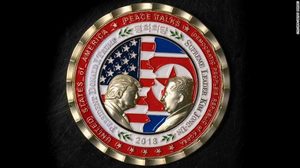 Coin flipping
We cannot waste time. We can only waste ourselves.
- George Matthew Adams
Recent Comments
When Joe Rogan hunts he apologizes and thanks the elk he shoots. That little tid bit has stuck in my mind ever since and always makes me think of...
---
This article makes a big deal about the 1934 default. In actuality, the US gov't has defaulted numerous times and, in a de facto sense, is...
---
Trump seems to me to be the most powerless potus in memory. All the others would make demands, requests, directives, executive orders, and their...
---
The incredible shrinking woman !
---
Everyone in the top photo are basically wearing the same garb. Most interestingly though, is the back bulge photo....... obviously the butt of an...