About nedlud A non-comformist, dedicated family farmer who is getting very very tired and discouraged by the continuous trauma and hardships in his life and the lives of so many others of the same basic nature (as him) as foisted upon us by the deliberate and deceitful, evil actions of psychopaths in government and industry.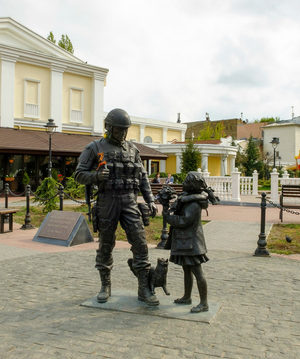 вежливым людям ('Monument to polite people'), Simferopol, Crimea
People are always teaching us democracy but the people who teach us democracy don't want to learn it themselves.
- Vladimir Putin
Recent Comments
Scientism promotes the marketisation and weaponisation of discoveries that can be utilised from mathematical prediction - but has left the natural...
---
Sounds like EU theory is slipping in the backdoor.
---
Stepping stone in one's awareness it seems.... like the flat earth hypothesis etc... all of which serve to test our abilities to think rationally...
---
She really is showing her idiocy these days.... we have to assume her job is to stall the process.... but do they really think that will work?...
---
Well, this is the case with most govts.... usually, the cops/judges/lawyers/media pundits and reporters et al... they are all part of the system,...