About nedlud A non-comformist, dedicated family farmer who is getting very very tired and discouraged by the continuous trauma and hardships in his life and the lives of so many others of the same basic nature (as him) as foisted upon us by the deliberate and deceitful, evil actions of psychopaths in government and industry.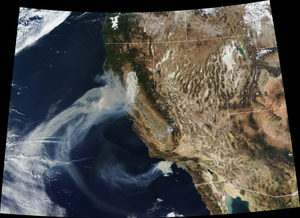 The Camp Fire east of San Francisco and the Woolsey Fire west of Los Angeles make 2018 California's worst-ever wildfire season
A radical inner transformation and rise to a new level of consciousness might be the only real hope we have in the current global crisis brought on by the dominance of the Western mechanistic paradigm.
- Stanislav Grof
Recent Comments
The Russian government has recently outlawed paying children to protest and disrupt public life. Looks like Navalny is being shut down, legally.
---
The truth is, it never ended. Just assumes different methods. Propaganda, and manipulation being chief among them. When that fails, kinetic...
---
Not really a vaccine court SOTT - but ok its a system in which the most determined may be able to gain some recompense from a fund derived from a...
---
Lacks essential vitamins and minerals... what a load of shit. Plant are almost completely bio-unavailable to humans, we have little capacity to...
---
worried about something that can NOT be proved to exist. with all due respect, do people get paid for this?