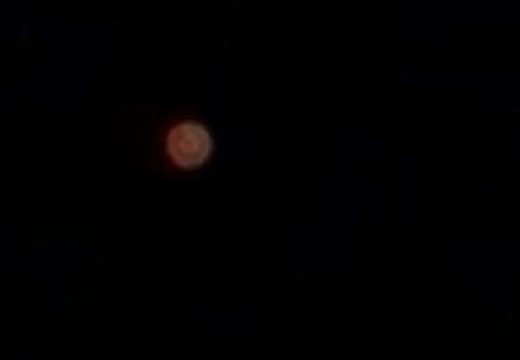 A South Carolina woman says she filmed a possible UFO off South Carolina's Kiawah Island on Christmas Eve, and other witnesses are stepping forward on social media to report they saw the same "beautiful red sphere."
"I'm not a nut," wrote
Debra Thompson in a YouTube post with the video.
"...I just wanted to know if anyone has had any experiences in the last few days...It really is quite amazing when you see one that seems to 'splat' out of another dimension and change into a round shape."
Kiawah Island is just off the South Carolina coast, about 25 miles south of Charleston.
Thompson says in the video that she spotted the object about 9:30 p.m. on Christmas Eve as she
stood on the deck of her home.
One five-minute video shows "an extraordinarily bright and beautiful" red ball as it bounces, stops, fades and then grows brighter.