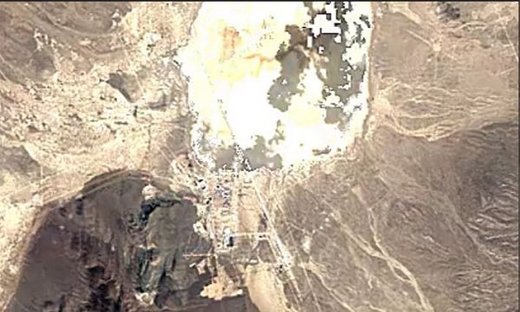 Ever since the 1950s, the US government's Area 51 - located deep within the remote Nevada desert - has been the subject of intense conspiracy theories.
But now Google Maps has offered a rare glimpse of the mysterious government site - revealing a massive build up of infrastructure at the base over the past 30 years.
Satellite imagery recorded annually since 1984 shows a rapid expansion of buildings and runways at the base.