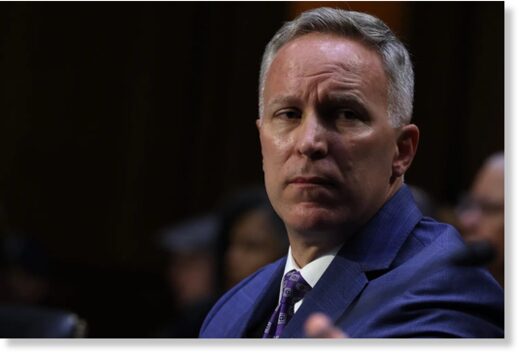 In August, shortly after U.S. government UFO whistleblower David Grusch gave testimony to Congress about crashed spacecraft and alien "biologics," many observers wondered how much credence to put in his testimony. After all, Grusch is just a single individual. The other two individuals who testified before Congress were former Navy pilots who said they had no evidence of a government program to retrieve and reverse-engineer spacecraft of exotic and apparently nonhuman origin.
But at least 30 other whistleblowers working for the federal government or government contractors have given testimony, or a "protected disclosure," to the Office of the Intelligence Community Inspector General (IC IG), the Defense Department Inspector General (DOD IG), or to Congress over the last several months
, according to multiple sources interviewed by Public.
When told that whistleblowers had come forward to share information similar to that shared by Grusch with Congress, Mick West, a prominent skeptic of UFOs, said, "It'd be very interesting. You know, more people saying the same thing independently makes it more likely to be true."
And yet the Inspector General of the Intelligence Community, Thomas A. Monheim, on September 15 appeared to deny,
in a letter to Congress
, that his office was investigating these claims. Monheim said that his office "has not conducted any audit, inspection, evaluation, or review of alleged UAP programs within responsibility authority of the DNI that would enable ... a fulsome response."
But the way Monheim worded his response suggests he gave himself some wiggle room. Matthew Pines, a civilian intelligence analyst,
noted last week
that "the official taxonomy for IC IG activities includes: 'audits, investigations, inspections, and reviews.' Is it curious that an 'investigation' is not denied?... The Investigations Division is structurally separate from the Audit and Inspections & Evaluation Divisions."