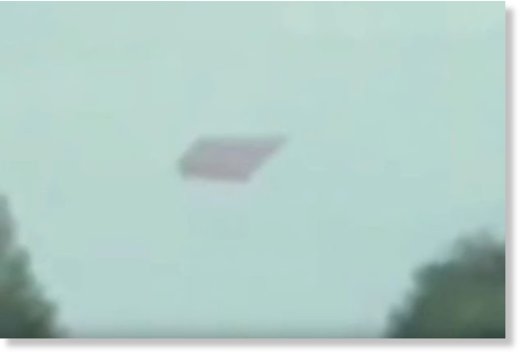 Flitting behind trees before disappearing completely behind a wall, the craft was filmed over a busy road
This footage shows the diamond-shaped UFO which spooked a mum and daughter in the sky over a busy road.
Appearing to show an unidentified craft, the footage, taken in Melbourne, Australia, has been shared online.
Taken on Tuesday, the mum and daughter were driving when they saw the diamond in the sky.
According to SecureTeam10, UFO experts who analyse the footage and share their findings online, the filmmakers said the craft "didn't look like anything manmade".