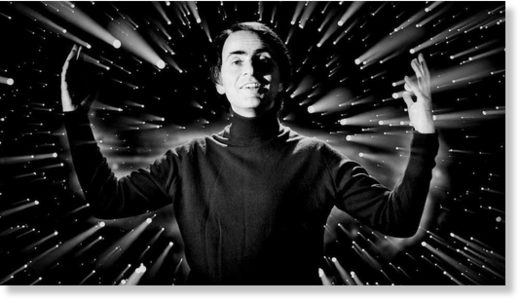 I know I'm not supposed to speak ill of the dead, but I've just reread one of the juicy passages that I had to edit out of my book for space, and I am once again royally pissed off at the late Carl Sagan! That man hated -- HATED -- UFOs, UFO witnesses and UFO researchers, and he didn't care who knew it.
And he REALLY hated star maps...
Many of you know the Marjorie Fish story, so I'll just give you the basics to recap (or you can go to page 213 in your heavily dog-eared copy of my J. Allen Hynek biography
The Close Encounters Man
and read about it there):
When Betty Hill and her husband Barney were allegedly abducted by aliens and taken aboard a UFO in 1961, Betty asked one of her alien captors from where he and his crew had come. The alien "Leader" showed Betty a star map of his race's trading and exploration routes (a map that the podcasters on
Oh No Ross and Carrie
hilariously think looks suspiciously like a sex organ), but the alien did not point out to Betty which was his home star.