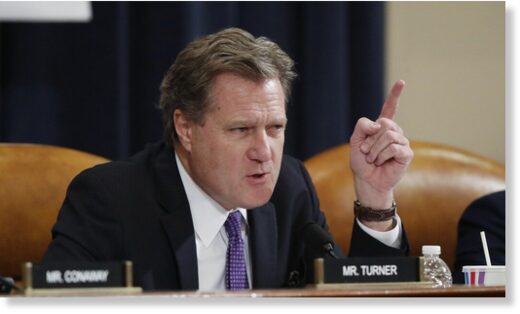 Congress held a landmark hearing on the Unidentified Ariel Phenomena (UAP) matter at the end of last July. So what's new? What progress has been made? Reasonable questions that should concern any citizen who's been outraged by recent examples of federal government weaponization, politicization, and a pervasive, perennial lack of transparency.
Other than the hours of posturing, asking not very informed questions, and creating a vaudevillian tableau of quizzical intensity, alternating with unctuous concern worthy of a Palme d'Or at next year's Cannes Film Festival...
not much aside from the usual bureaucratic stalling, smears, and back room attempts at derailing further inquiry.
Sadly, Americans witness this brand of malfeasance in office routinely. Their government pursues its provincial interests while the vast expanse of the body politic is fobbed off.
Our representatives demonstrate their contempt by their polite smiles and pedantic sermonizing about what they think is important.
The most prominent voice of opposition to clarity and accountability on the UAP subject is Representative
Mike Turner
(R-OH). Turner represents Ohio's 10th district,
which encompasses Wright Patterson Air Force Base
. Not coincidentally, Wright Patterson was the headquarters for Project Blue Book, which became the government's disinformation program designed to delegitimize UAP/UFO inquiry and research. It's also the location of the infamous Hangar 18 where, it was alleged, the Roswell materials were stored.
Representative Turner is the
Chair of the
House Permanent Select Committee on Intelligence
(HPSCI)
. As such, he's
in a controlling position to influence the construction and/or defeat of two critical pieces of legislation
, the
Intelligence Authorization Act
and the
National Defense Authorization Act.