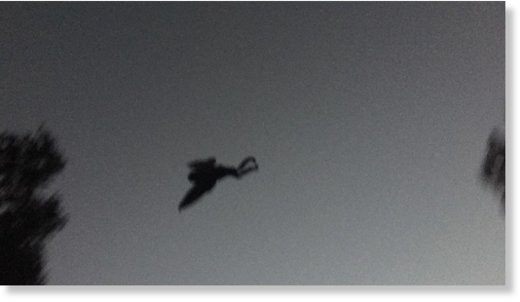 Hunters in Mason County may need to be on the lookout for something other than deer when they hit the woods this week.
The Point Pleasant Mothman is a local legend that over the years has gained worldwide fame.
There hadn't been any recent sightings of the red-eyed creature recently, but that changed Sunday evening, when a man who says he was driving along State Route 2 saw something jump from tree to tree. He pulled off the road and snapped some pictures.
The man declined an on-camera interview,
but was adamant the pictures had not been doctored
. He said he recently moved to Point Pleasant for work and didn't even know about the legend.