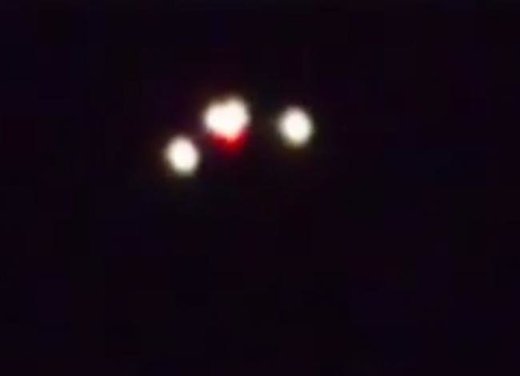 Footage of a mysterious flying object seen in Swindon's skies by dozens of residents on Sunday has prompted more confirmed sightings and sparked speculation over what it could be.
As reported in the Adver yesterday
, former BT engineer Graham Woodward was driving home near Westcott Place with his son Stefan, 18, at 8.19pm when three 'brilliantly white lights' in the shape of a triangle with a red light in the centre appeared in the sky.
The 62-year-old of Nelson Street is convinced it was not a drone nor a military or commercial aircraft as it had no blinking navigation lights. He could also not hear the sound of an engine when he wound his window down.
"It certainly was unlike any flying object that I have ever witnessed before," he said.
The small aircraft only hovered for around three minutes before it veered to the left and vanished out of sight. Graham was so perplexed he even called police on 101 to report what he had seen.
And yesterday Richard Newton shared a video with the
Adver
of what he describes as 'strange lights' hovering above Liden at the same time on Sunday as Graham spotted the mystery triangular object.
"It was not a drone," Richard said.