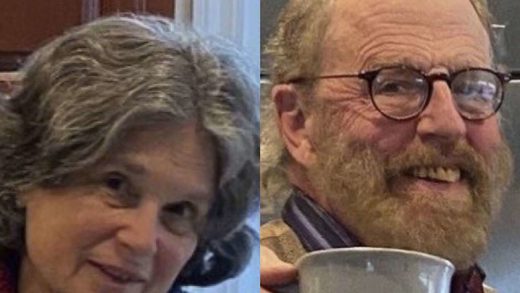 A couple
missing
for over a week
in
Northern California
were
found alive
on Saturday morning by rescuers who had given up hope of finding them alive.
The
Marin County Sheriff's Office
said at a news conference that Carol Kiparsky, 77, and Ian Irwin, 72, were found around 10 a.m. on Saturday in "very dense drainage [ditch] that was overgrown with foliage" near
Tomales Bay
, a narrow inlet about 30 miles north of
San Francisco
.
"This is a miracle," Marin County Sheriff's Sgt. Brenton Schneider told reporters.
The couple, from Palo Alto, was last seen Valentine's Day, at their Airbnb rented cottage near Inverness, a town at the foot of the bay.
The couple never checked out the next day as planned and failed to show up for an appointment on Feb. 16, which sheriff's officials said was highly out of character for them.
When housekeepers went to the cottage to clean up, they found the couple's phones and wallets in addition to their vehicle parked outside the rental home.