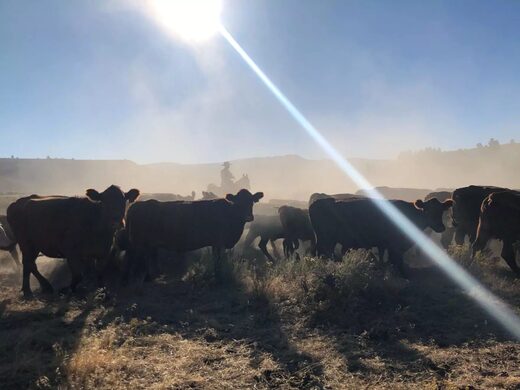 Two more cattle have been mysteriously killed in rural eastern Oregon. This follows a number of unexplained killings of cattle in the region over the past year.
A black-coated cow was found dead in July outside of Fossil, found sitting with her legs tucked under her body with her head off the ground. Pictures show her eyes bulging out with flies around the body.

The cow's tongue and genitals were removed.
"It was a clean cut, so it wasn't wildlife," Wheeler County Sheriff's deputy Jeremiah Holmes said. "There were upwards of 80 cows milling around there ... so signs of tire tracks, boot tracks were pretty much non-existent." Holmes later followed up with the Northwest News Network to say there was no official cause of death determined yet, but a "partial boot print" was found about 100 yards from the cow.