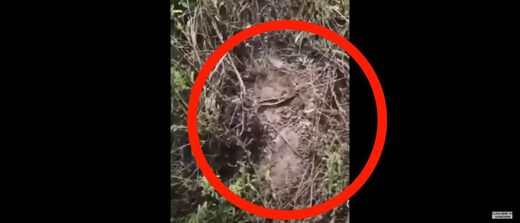 Yeah, I'm not gonna lie ... I got the heebie-jeebies with this one.
A video dropped on YouTube is creating a stir after it shows alleged
Sasquatch
footprints, an apparent photograph of the legendary monster and a claimed recording of the
"devil monkey" (a nickname Virginians give Bigfoot, and according to them, there's multiple "devil monkeys") making noises that you would expect to come from a beast like this
— and it's outright creepy as hell.
Rocky Mountain
Sasquatch
, a YouTube channel that has the dedicated mission to "search for Sasquatch in the Rocky Mountains & Pacific NW," published the clip. The channel noted that the recordings were from three years ago, however, the information was recently provided to them.
"Sasquatch footage, Bigfoot vocalizations and trackway in Virginia," reads the caption posted with the video.