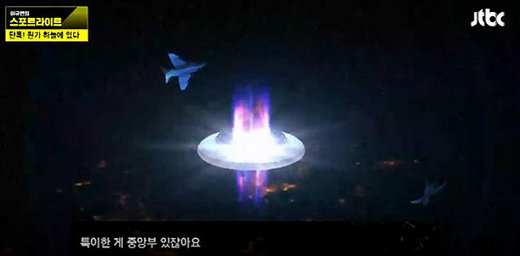 Two Korean Air Force combat jets evidently engaged an Unidentified Flying Object (UFO) in 1980, according to a documentary program aired on JTBC on Sunday.
The incident was reported to top commanding officers of the Korean Air Force at the time, but they decided not to investigate the matter as it was not within their area of expertise.
According to the documentary, Lim Byeong-seon, a reserve Major General and a former Korean Air Force pilot, was flying a combat aircraft for a Korea-U.S. combined military exercise named Team Spirit on March 31, 1980. Korea at the time was in distress after a military coup had taken place on Dec. 12, 1979. Lim was flying at night with three other pilots to Gangneung, Gangwon, where the combined exercise was taking place, when they detected a floating object that was not picked up by their radars.