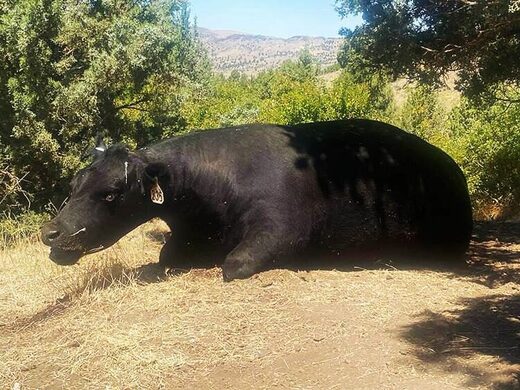 Authorities are investigating the death and mutilation of yet another cow — this time, on rangeland near Fossil, Ore.
And the culprit may have left a clue: a boot print.
The black Angus cow, a breeding animal worth about $1,000, was found Thursday dead and mutilated — tongue, genitals and reproductive organs cut out. Her carcass was found upright, front legs tucked underneath, a position investigators say they haven't seen before.
The cause of death is unknown, and authorities told the Capital Press the case is ongoing.
"She died in a position she couldn't have gotten into by herself. I don't have any kind of logical explanation for it,"
said David Hunt, owner of Hunt Ranch and a partner-producer for Painted Hills Natural Beef Inc.