Genetic analysis reveals unusual remains belong to human foetus with severe and previously unknown mutations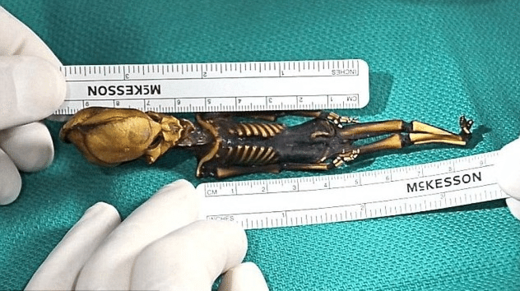 Scientists have revealed the origins of a mysterious skeleton long thought to have been
extra-terrestrial
.
After five years of examination, a research team unravelled the genetic make-up of the bizarre specimen found in the
Atacama Desert
in 2003, and nicknamed "Ata".
Led by researchers at the University of California, San Francisco and Stanford University, forensic analysis of the remains revealed they undoubtedly belonged to a human, albeit one with severe and previously unknown genetic mutations.