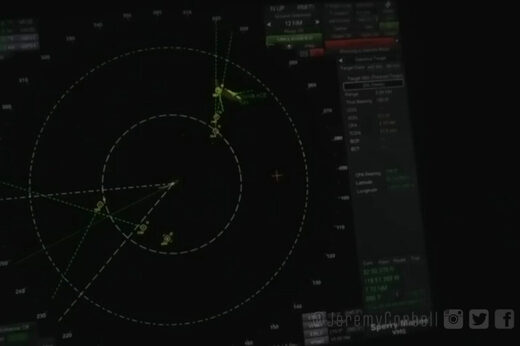 The filmmaker who leaked footage of UFOs harassing a warship off the coast of California in 2019 released new radar footage Thursday that purportedly shows the USS
Omaha
being swarmed by unidentified aerial phenomena.
Jeremy Corbell claims the video was filmed in the combat information center of the ship on July 15, 2019. Earlier this month, he introduced
footage
, taken aboard the USS
Omaha
, of a mysterious, spherical object flying over the ship before disappearing into the ocean.
"This is corroborative electro-optic data demonstrating a significant UFO event series in a warning area off San Diego," Corbell
tweeted Thursday
.
The new unclassified clip shows sailors aboard the
Omaha
observing as many as nine UFOs swarming the ship at speeds approaching 160 mph.