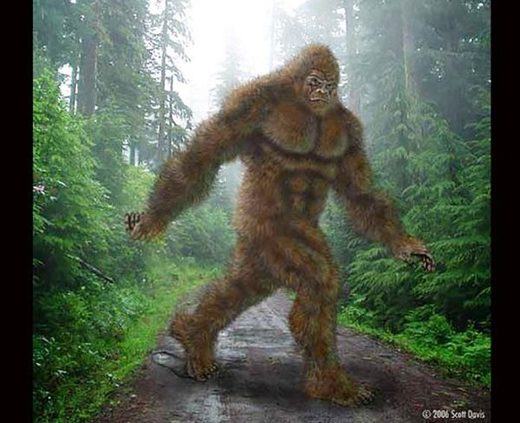 This past weekend I spoke at the first
Southeast Texas Bigfoot Conference
. Such is the interest in Bigfoot in the Lone Star State, more than 700 people rolled into town (Huntsville, TX) to listen to the latest news on the United States' most famous monster. A great time was had, and there was a lot of debate, questions and new developments. Of the many questions that came my way, one surfaced a couple of times: is it possible that the Bigfoot are, as one attendee worded it, "a person?" Or, as another termed it, are the Bigfoot "something that's part of us?" The theory that the Bigfoot are a form of primitive human is without doubt controversial. And, it's a fact that the vast majority of witnesses describe something that looks
far
more like an ape than it does like us. But, there are a few exceptions to the rule. I'll share one case with you which most assuredly makes such a point.
The origins of Anniston, Alabama date back to the height of the American Civil War. It's a city, in Calhoun County, of around 23,000 and which is dominated by the huge, picturesque, Blue Ridge Mountains. In 1938, however, it was something else that was dominating the people of Anniston: a strange and distinctly out of place ape-like thing. It was in April 1938
that sightings began
, in the Choccolocco Valley, of what was quickly referred to by the local press as "a hairy wild man."