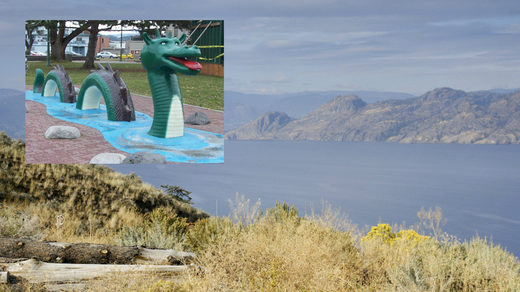 A father and son enjoying a fishing trip believe they captured footage of the mythical monster dubbed Ogopogo who, legend has it, lives in the murky depths of Canada's beautiful Okanagan Lake.
Tales of the curious creature in the British Columbia lake date all the way back to the 19th century but no concrete evidence has ever been discovered.
Outdoor enthusiast Blake Neudorf believes he and his father finally found some while fishing off a dock in the town of Kelowna.