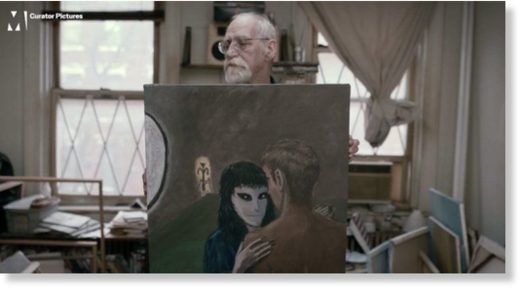 A man who claims he lost his virginity to an alien at the age of 17 shares some very interesting details of his 'close encounters' on Monday's episode of
This Morning
. Speaking to co-host Phillip Schofield and Holly Willougby,
David Huggins insists to have fathered hundreds of half-human babies after sleeping with a 'busty' alien named Crescent.
The man, who is 74-years-old, and lives in New York spoke to the ITV hosts via a live video link - and it is safe to say that Holly and Phil's emotions showed on their faces.
David said he first met aliens when he was eight but that things took a steamy turn when he was 17 - and all events have inspired him to create artworks that show the contacts in graphic detail.