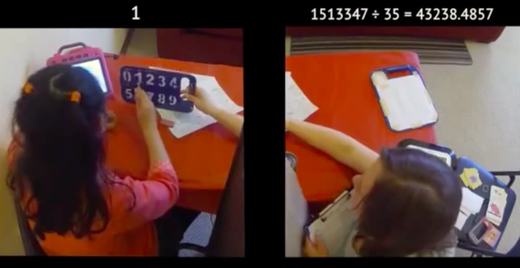 What we label as autism covers a vast spectrum. One autistic child may be able to communicate perfectly and perform normal daily life tasks, while others can barely move, and still others can't communicate at all. You also have children under this label known as autistic "savants" who show extraordinary abilities. This is why it's more commonly referred to as autism spectrum disorder (ASD).
Some savants are able to perform extreme mathematical calculations in their head, similar to a calculator or computer, and others have remarkable artistic ability spanning across a variety of subjects. The list of abilities seen in savants is long, and one ability that could one day be added to that list is telepathy.
Unfortunately, it's commonly believed that the autistic children who lack movement and communication are 'not there.' Yet some evidence suggests they are not only aware, but have greater mental abilities than the average person. The communication barrier may be preventing them from sharing that with us, but perhaps we've been missing something?