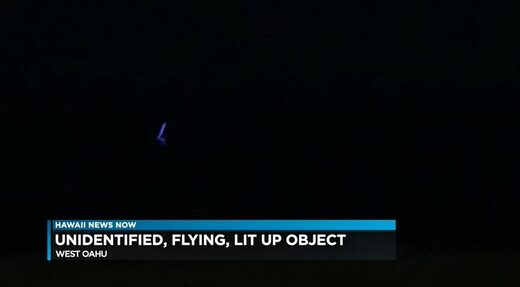 An unidentified flying object spotted in the evening sky over Leeward Oahu prompted witnesses to call 911 on Tuesday.
The sighting happened about 8:30 p.m.
There are multiple videos of what appears to be a glowing' oblong mass — both in the sky and in the water.
Officials from the Federal Aviation Administration say there were no aircraft incidents or accidents in this area at the time. But multiple witnesses reported seeing a large blue object fall out of the sky and into the ocean.
In a one video a woman can be heard saying, "Something is in the sky. What is that?"
Misitina Sape told Hawaii News Now she captured the image at 8:26 p.m. near Haleakala Avenue in Nanakuli.