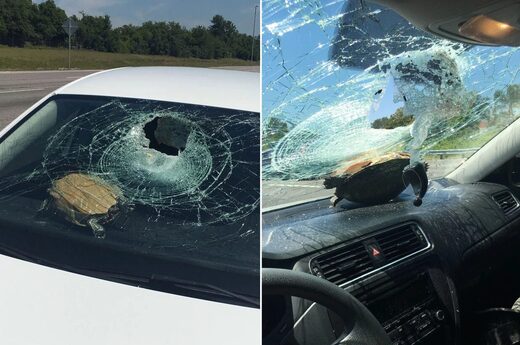 What the shell?!
A Florida woman was hospitalized after a turtle smashed through the windshield of her car and hit her in the head, according to a report.
The 71-year-old was riding with her daughter on Interstate 95 Wednesday morning when the reptile came crashing in,
the Daytona Beach News-Journal reported
.