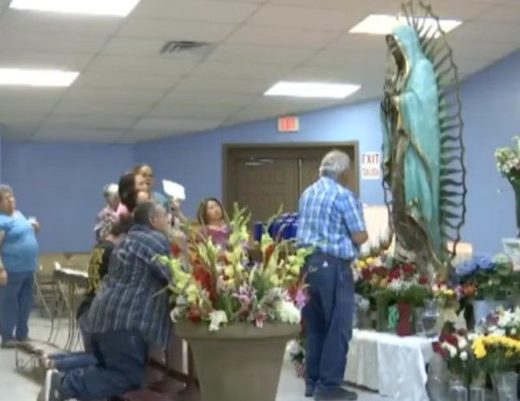 A Virgin Mary statue has started weeping prompting a probe from the Catholic Church to determine if the incident is a "miracle".
The statue of the mother of Jesus appeared to begin shedding tears that smelt like "flowers" during a service last Sunday.
Churchgoers were left stunned and have hailed the occurrence a miracle at the Our Lady of Guadalupe Catholic Church in Hobbs, New Mexico.
Catholic Church officials have now been scrambled to investigate the statue as hundreds of people turn up to view the "miracle".
Miracles require confirmation by church bosses before they are deemed as such.
Samples were collected by the investigators on Thursday from the Virgin Mary statue.