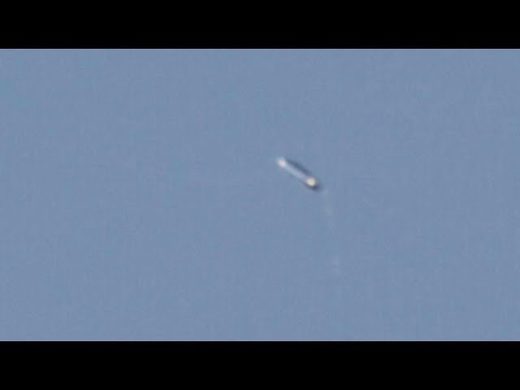 Video of a "random flashing" object in the sky outside Greensboro, North Carolina, has ignited an ongoing debate on social media, including claims others have seen the same mystery object.
In the 5-minute video --
which is magnified and slowed down
--
the "pill-shaped" object is seen soaring through the sky and producing a series of flashes.
The video was posted Saturday and has been viewed thousands of times since being picked up by YouTube channels devoted to UFOs and unsolved mysteries, including the
Hidden Underbelly 2.0
.
It is credited to Bret Jones, known as SpaceBret on YouTube, who explains in the video that the "weird thing" was spotted Friday, Jan. 25, while he was trying to film birds outside Greensboro.