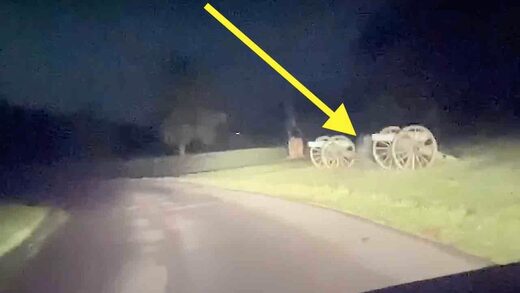 'We saw these shapes moving in the darkness. They were the size of humans. One of them ran right through the cannon.'
As many folks do over the summer, Greg Yuelling and his family were visiting the famed Civil War battle site in Gettysburg, Pennsylvania, earlier this month.
And he knew about the ghost stories.
"I've heard people say you can catch videos of ghosts around there, but we were so skeptical until that night," the 46-year-old
told
The
U.S. Sun
. "I always questioned the validity of those ghost videos you see on TV; I was always pretty disbelieving."