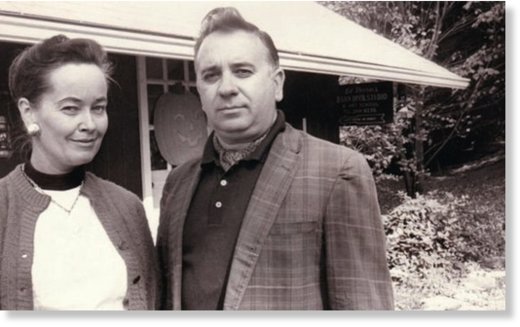 (Editor's note: "Conjuring 2" topped the weekend box office. The movie was inspired by the exploits of the late Ed Warren and his wife, Lorraine. Eleven years before Ed Warren's death, I sat down with the couple and discussed their work as demonologists. What follows is an article that appeared in the Union-News on Oct. 31, 1995).
Ed Warren says he has been thrown across a room, seen tables fly and heard the kind of language few others have.
No, Warren isn't a bouncer. He's a demonologist.
Warren and his wife of 50 years, Lorraine, have spent more than four decades investigating reports of hauntings, demonic possession, and things that go bump in the night.
Outside the realm of skeptics, the Connecticut couple is considered the country's premiere "ghostbusters." They have worked with the Massachusetts Institute of Technology and the Roman Catholic dioceses of Worcester and Hartford.
"Our job is to go in, evaluate what's going on, document it, and then turn it over to church authorities," Lorraine Warren said.