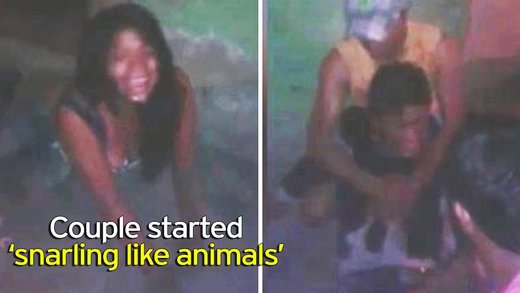 A young couple were caught on camera screaming and writhing around as their family claim they were possessed by demons.
The 18-year-old lad and his 16-year-old girlfriend were suddenly seen shouting and throwing themselves to the ground.
They were take to the nearby church in Viru, Peru to see if anybody could help them, as their family called for an exorcism.