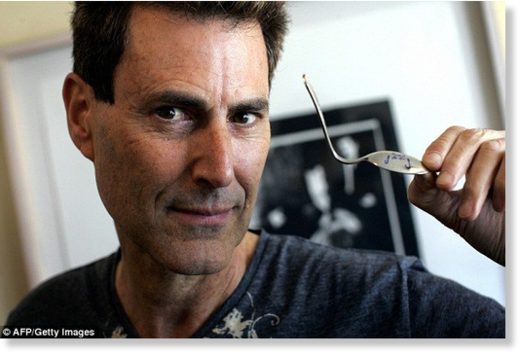 On Saturday, in our exclusive serialisation of Uri Geller's biography, we told how the CIA's bid to turn him into a psychic weapon backfired because he was such a show-off. Today, in the final part, we reveal how a UFO unlocked his talents...
When freelance CIA investigator Dr Andrija Puharich met Uri Geller in 1971, the young Israeli psychic had one driving ambition. And it had nothing to do with spies or science. 'I want to be famous,' insisted Uri, who had grown up in poverty in the backstreets of Tel Aviv.
'I want to be successful. If you want to work with me, you will have to deal with my need for fame and fortune.'
Contacts in the Israeli military told Puharich that this 'unabashed egomaniac' was not worth his trouble
.