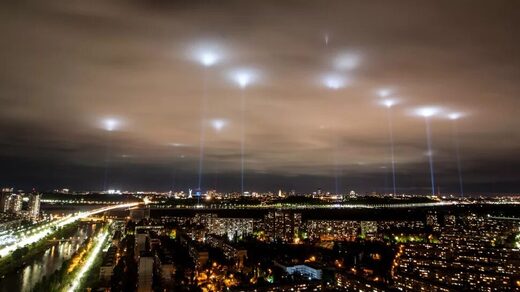 Astronomers observed dozens of objects that "cannot be scientifically identified."
The skies over Kyiv are swarming with unidentified flying objects (UFOs), according to a new report from the Main Astronomical Observatory of the National Academy of Sciences of Ukraine.
Of course, given that Russia and Ukraine have been locked in a months-long war that relies heavily on aircraft and drones, it's likely that many of these so-called UFOs are military tools that appear too fleetingly to identify, a U.S. intelligence agency has speculated.