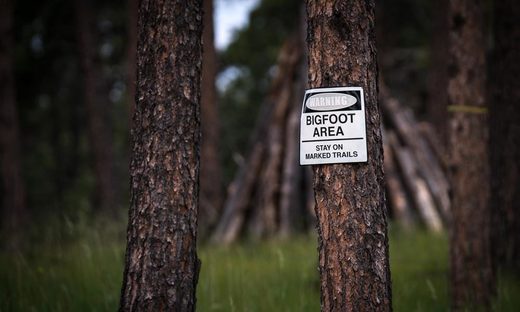 A man crouches on the Oregon forest floor late at night, peering between the trees for signs of nocturnal life. The scene is pitch-black but his face and hands are visible in infrared footage, and he scans the landscape with a thermal camera, looking for a heat signature that would indicate he isn't alone.
Suddenly, a red blob emerges in the distance.
"Do you see that?" he whispers. "It's something big."
But could it be
Bigfoot
, North America's fabled apelike creature? That's the question this man — author and explorer Russell Acord — and his colleagues are trying to answer, in the new Travel Channel documentary series "
Expedition Bigfoot
," premiering tonight (Dec. 8) at 10 p.m. ET/PT.
More than 10,000 eyewitness accounts have described Bigfoot encounters in the continental U.S. over the past 50 years.
Bigfoot even has an FBI file
that was released to the public on June 5; in 1977, the agency examined 15 unidentified fibers that were suspected of being Bigfoot hairs. But the hairs were eventually found to be "of deer family origin," FBI Assistant Director Jay Cochran, Jr. wrote in a letter.
Now, Travel Channel searchers are hot on the trail of the bipedal beast, bringing the hunt to
the Pacific Northwest, where about one-third of all "Bigfoot" encounters have taken place.