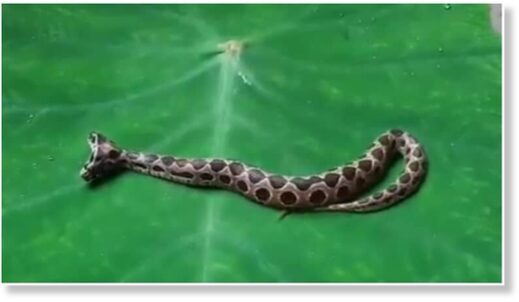 The wildlife rescuers at Kalyan's Gandhare road area on Mumbai's outskirts rescued a two headed Russel viper snake last Thursday, and the visuals of dangerous reptile are viral ever since. The snake reportedly measures 11 cm with both its heads out there with approximately 2 cm dimensions.
Found mostly in and around country's both Eastern and Western Ghats, the Russell's Viper snake is one of the most venomous snake species found in India, and reportedly also causes one of the most incidents of snake bites.
The snake was rescued by Mumbai-based War Rescue Foundation, after the wildlife conservation group received a call from a Kalyan resident Dimple Shah, following which two rescuers managed to to rescue the snake from the spot, Mumbai Live reported.