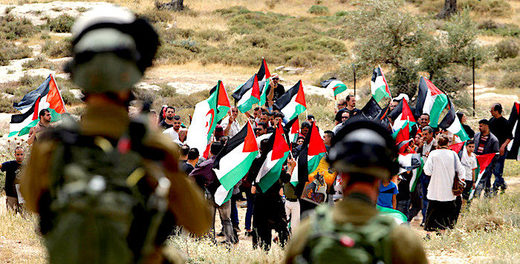 The IDF will no longer show any restraint in cracking down on Palestinian protesters who stir trouble at the Gaza border, an Israeli general has warned following the extreme escalation in violence witnessed this week.
Just days after Hamas unleashed an unprecedented bombardment of southern Israel which saw over 400 rockets and mortars fired from Gaza, Tel Aviv made it clear that it will no longer tolerate any unrest at the border.
"Our patience has broken and we will respond harshly." "We will show no restraint,"
Maj.-Gen. Kamil Abu Rokon, IDF Coordinator of Government Activities in the Territories (COGAT),
warned
Gazans through his Facebook page.
Stressing that weekly border clashes are nothing short of "terrorist acts" which are well planned and coordinated by Hamas,
Rokon issued explicit orders to the Palestinians to stay at least 100 meters clear of the border fence.
Anyone who approaches the fence and tries to destroy it "will put himself at risk," the general said.
Leniency, Rokon said, will not be shown to anyone who "hurls bombs, grenades and Molotov cocktails" or those who attempt to detonate explosives.
"I offer you the opportunity to wake up and understand that Hamas and the other terrorist organizations are leading you to the edge of the abyss," Rokon said."Understand this before it's too late, you have been warned."