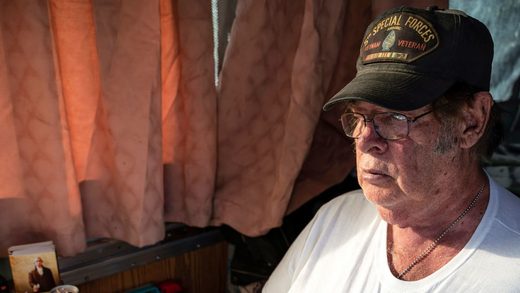 The FBI arrested a 69-year-old New Mexico man who allegedly illegally detained immigrants crossing the border under the guise of working for the United States Border Patrol.
Larry Mitchell Hopkins
, who runs The United Constitutional Patriots (UCP), an armed border militia group that spreads far-right conspiracies and rounds up asylum seekers on the border, was arrested by FBI in New Mexico Saturday on charges of possessing firearms and ammunition as a convicted felon.
Recent video footage released by UCP shows two members holding what appear to be semi-automatic rifles near immigrants, many of them children.

Comment: Well, yeah, they're armed, as they always have been, and kids are pouring over the border. Here's 300 kids from just ONE intervention the UCP made earlier this month:


THAT is why the Feds had to stop them.