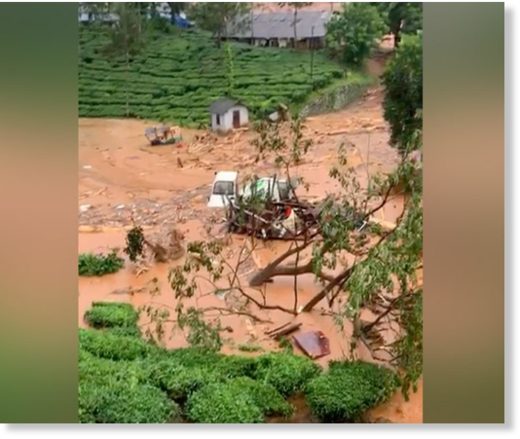 Kerala, which is been hit by incessant rainfall, witnessed 24 landslides in the last 24 hours spiking the death toll to 22 on August 9, 2019. Nearly 22,165 people have been shifted to relief camps.
Heavy rains have been battering the coastal state since August 7 and have thrown normal life out of gear. This is after the 2018 floods — the worst in the state's history
— that killed nearly 500 people and incurred a loss of Rs 31,000 crore worth damages.
Of the 14 districts in Kerala, nine in the north have been put on red alert; three in central on orange alert, while two in south on yellow alert.
Across the state, 315 flood relief camps have been opened, according to an update from Kerala chief minister's office.