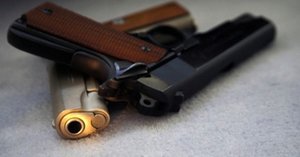 Due to widespread Islamophobia many US citizens are rushing to blame Islamist radicalism for an "pandemic" of mass shootings and
do not realize that the government's own gun policies only fuel the violence,
RT America's Chris Hedges believes.
Although most people in the US assume the radical ideology and Islamic terrorism are behind the present-day rampage, the fact is that mass shootings are an inevitable consequence of the US domestic policy, Hedges said.
"Islamophobia runs deep in the United States. I think when people hear about mass shootings before the name of the perpetrator is released because of the long "war on terror" there's often an unstated assumption that there is a connection to radical Islamic militancy. But, in fact, mass shootings, unfortunately, in the United States are endemic,"
Hedges told RT.
"It's a confluence of the gun culture of the nihilistic rage that grips the underclass in the United States and figures such as this particular shooter are easily seduced by ideologies that sanction this,"
he added saying that the latest massacre in Orlando will
"stoke"
even more Islamophobia in the US.
Hedges said that the current gun policy has only worsened the security situation in the country.