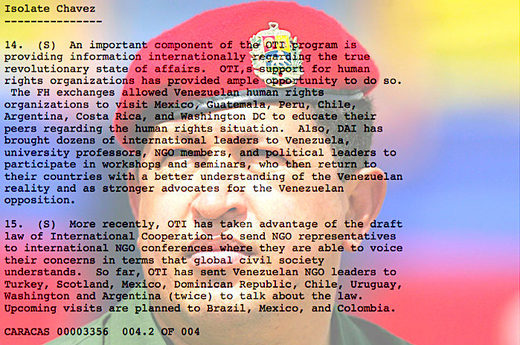 US diplomatic cables reveal a coordinated assault against Latin America's left-wing governments. Earlier this summer, the world watched Greece try to resist a disastrous neoliberal diktat and get a painful thrashing in the process.
When Greece's left government decided to hold a national referendum on the troika-imposed austerity program, the European Central Bank retaliated by restricting liquidity for Greek banks. This triggered a prolonged bank closure and plunged Greece further into recession.
Though Greek voters ended up massively rejecting austerity, Germany and the European creditor cartel were able to subvert democracy and get exactly what they wanted:
complete submission
to their neoliberal agenda.
In the last decade and a half, a similar fight against neoliberalism has been waged across the breadth of an entire continent, and mostly outside of the public eye. Although Washington initially sought to quash all dissent, often employing even fiercer tactics than those used against Greece,
Latin America's resistance to the neoliberal agenda has in large part been successful. It's an epic tale that's gradually coming to light thanks to continued exploration of the massive trove of US diplomatic cables released by WikiLeaks.