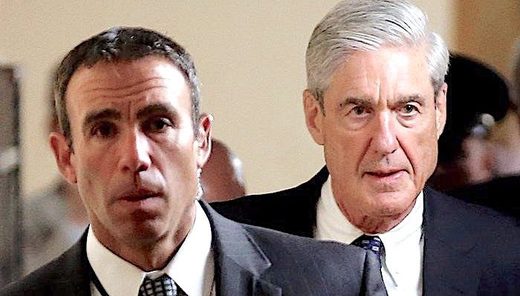 Robert Mueller removed an FBI agent from his investigation into alleged Russian election meddling, people briefed on the matter told US media. The move came after
the Justice Department began probing whether the agent had sent anti-Trump text messages.
Mueller, the special counsel examining alleged Russian interference in the 2016 presidential election,
removed FBI agent Peter Strzok from the investigation
over the summer,
according
to
The New York Times
. He was reportedly reassigned from the investigation to the FBI's human resources department, a move which is largely seen within the bureau as a demotion.
Three sources told the
Times
that the catalyst was
the discovery of text messages in which Strzok reacted to news events - including presidential debates - in ways that could be deemed critical of Donald Trump.
The text message exchange was between Strzok and FBI lawyer Lisa Page, another member of Mueller's team,
according
to
The Washington Post.
Strzok and Page, who were engaged in an extramarital affair at the time, reportedly wrote disparaging comments about Trump and appeared to favor Hillary Clinton, according to sources cited by the
Post.
"Immediately upon learning of the allegations, the special counsel's office removed Peter Strzok from the investigation," said Peter Carr, a spokesman for the special counsel's office, as quoted by the
Times.
Page left Mueller's team weeks before news of the text messages broke, Carr added.