Comment: To better set the tone of the new perspective that SOTT is taking, and in consideration of the current state of the planet, we are re-running this prescient article written by Laura Knight-Jadczyk back in 2007. We hope that our readers realize that what is happening on Earth in the Cosmic sense, is far more important than politics.

You can get the politics here, too, but it is no longer our focus. There has been a One World Government running the show for many years now, the conflicts are just the "bread and circuses" they use to control the masses.

Political change may still happen, but it is no longer possible for it to prevent Earth Changes that are significant and cataclysmic. If the only thing that happens is global cooling, that, alone, can bring about the deaths of billions of people. Global warming, on the other hand, would have been a boon to mankind. But that was all a fraud, a distraction, a cruel game played by psychopaths on you, humanity.

So, read on and see what it is that is on our minds: preparing you for what is to be - what is already happening.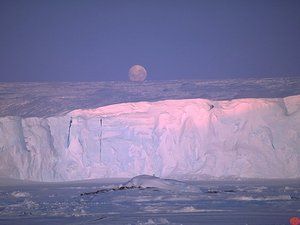 A few months ago a member of the
SOTT Forum posted a link
to the following article about investigations into climate change. I wasn't too sure what the contradictory term "Tropical Ice Cores" meant, but the article seemed to explain all that: