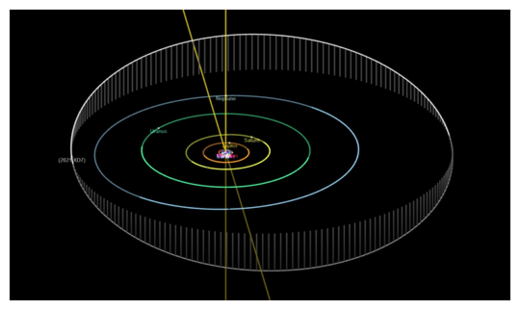 The Vatican Observatory recently announced the discovery of an object orbiting the sun at a distance of between 3.3 and 4.8 billion miles, which could help to aid scientists in understanding more about the origins of the solar system.
The object
, which was first detected in early December last year and announced last week, is classified as a "trans-Neptunian object" because it orbits the sun at a distance greater than that of Neptune, the furthest planet from the sun.
Chris Graney, an adjunct scholar at the Vatican Observatory, told CNA in an email that TNOs are thought to include remnants of the original materials from which the planets of the solar system formed, and therefore TNOs hold clues for scientists about the early solar system and its formation.
"This one TNO is just a piece of the puzzle -- but we at the Vatican Observatory are happy to add this piece," Graney told CNA.
The Vatican Observatory operates the Vatican Advanced Technology Telescope, located in rural Arizona about 200 miles southeast of Phoenix. It was this telescope that made the discovery of the TNO, which has been dubbed 2021 XD7.