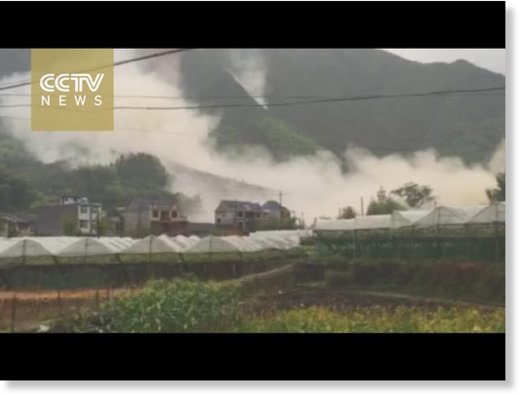 Fifteen people have been rescued, but more than 20 are missing after a landslide in east China's Zhejiang Province Wednesday, authorities said Thursday.
One body was found around 1 p.m. Thursday, and rescuers are racing against time to dig out another victim, after Typhoon Megi brought landslides to Sucun Village, Suichang County at 5:28 p.m. Wednesday.
Ten people are receiving treatment in hospital, according to a statement issued by Suichang county government.
"Roughly 400,000 cubic meters of debris slid down the mountains and buried 20 houses. Seventeen other homes were flooded. A township official who went to help villagers is among the missing," said county official Zhou Ruichen.
Zheng Quanwei, 56, was having dinner 200 meters away from the scene when he heard a loud noise and ran outside. "It was getting dark, but I could see some collapsed houses on the hillside," he said. "There were still some noises."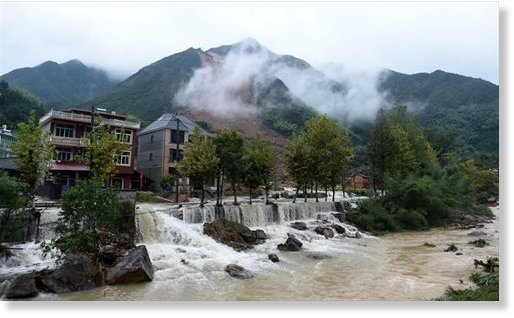 Video footage from the scene shows debris cascading down the hill around 5:28 p.m. as a landslide engulfed the hillside and people screamed in terror.