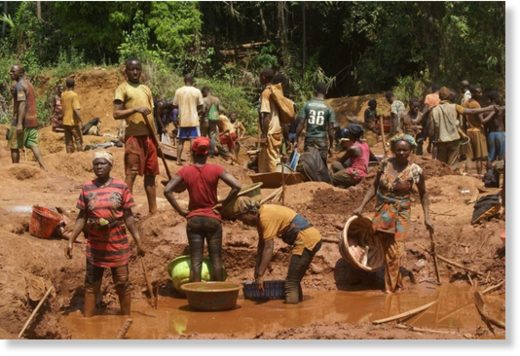 At least 57 gold miners have been killed by a mudslide in eastern Nimba County in Liberia, sources said Wednesday.
Local media reports say at least 45 gold miners have been buried underground by a mudslide as the men dug for gold in the Kartee Gold Mine.
Reports say 12 gold miners were said to be the first group of victims, who lost their lives a few days before the latest incident which occurred at the weekend.
The mine is located in Gboanipea located about 10 kilometres away from Tappita, in eastern Nimba County along the border with Cote d'Ivoire.