Floods
START
YouTube
Fri, 04 Dec 2020 19:50 UTC
Comment:
On December 3:
Heavy rains, especially in the north of the Kingdom of Saudi Arabia, lead to severe floods in several regions, including the Hafar Al-Batin area.


---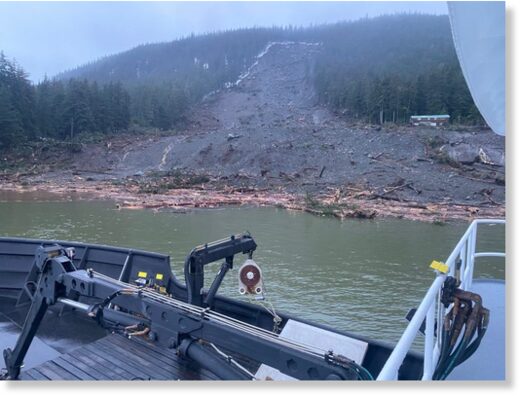 Two people are still missing and 4 others have been found safe after heavy rain triggered a landslide in Haines, Alaska, USA on 02 December 2020.
The Alaska Department of Public Safety said on 02 December; "the landslide has been determined to be on Beach Road extension. At this time, there are six people unaccounted for and four houses have been destroyed.
There is approximately nine feet of mud and trees covering the area. (Search and Rescue) SAR operations have been suspended for the evening due to rumbling unstable ground."
As of 03 December, 2 people were still missing.
State of Alaska geologists are traveling to the area today to help ascertain the risk of searching the mudslide.
Further mudslides and some flooding have been reported in areas around Haines following heavy rainfall. Haines Borough said the ground is already frozen due to significant snowfall so the extreme rain is causing serious flooding. Roads have been blocked and some residents left stranded and several families displaced.
---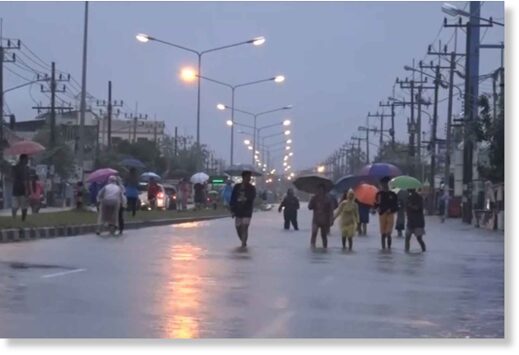 Heavy rain on Monday night caused new flooding in many parts of the southern provinces of Songkhla and Phatthalung.
In Songkhla, Nam Krachai five-way junction - which connects Muang, Hat Yai, Chana and Singha Nakhon districts - at Moo 2 village in tambon Phawong, Muang district, was about
40 centimetres under water on Tuesday morning.
The old Kanchanawanich road to Hat Yai, in particular, was impassable. Many cars were left stalled in the water along the road.
Comment:
Update
:
Reuters reports
on December 3:
Five dead as flash floods hit southern Thailand





Thailand on Thursday reported at least five deaths after flash floods caused by monsoon rains hit seven provinces in the country's southern region.

Authorities reported the deaths all took place in Nakhon Si Thammarat province, where television footage showed staff of a hospital piling up sandbags outside an emergency room to fend off water gushing in from the street.

Other images showed people wading or pushing motorcycles through thigh-deep water while some residents, including a Buddhist monk, rowed boats through commercial areas where children played.


The floods started a week ago but had receded by Thursday, according to the interior ministry, having affected more than 255,000 households in seven of the southern provinces.

The impacted region is home to Thailand's major rubber plantations, accounting for the majority of the world's natural rubber supply.

The Rubber Authority of Thailand said on Thursday it will pay affected rubber farmers 3,000 baht ($99.34) if the flood damaged more than 20 rubber trees in their plantations.
---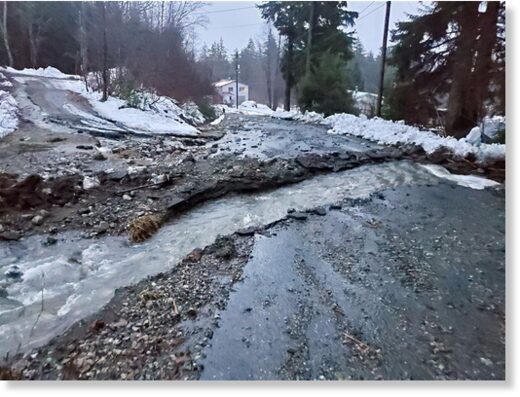 Landslides buried homes beneath piles of mud in Haines, Alaska on Wednesday December 2 after days of heavy rain.
According to media reports , six people were missing in the state's south-east in the aftermath of the mudslides.
Alaska's Governor Mike Dunleavy took to
Twitter,
saying the National Guard and State Troopers were on their way to assist in rescue and recovery efforts.
A flash flood
warning
was issued by the National Weather Service, and was in effect until Wednesday night.
---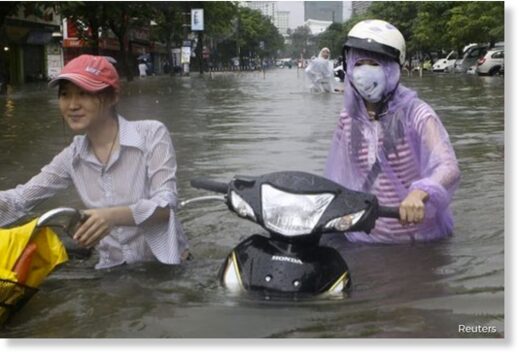 More deadly flooding has struck in Vietnam, with at least 5 fatalities reported, 1 missing and over 5,000 evacuated.
Vietnam's Disaster Management Agency (VNDMA) reported heavy rains and flooding in central and south-central regions as well as the Central Highlands over the last few days. Between 28 November and 01 December, Tam Tra in Quang Nam recorded 986mm of rain and Ho Am Chua Lake in Khanh Hoa Province 820mm.
Four fatalities were reported in Khanh Hoa Province. Around 2,574 people were evacuated from their homes, many of them in the coastal town of Nha Trang in the province, where flood water was up to 50cm deep on 01 December 2020.
---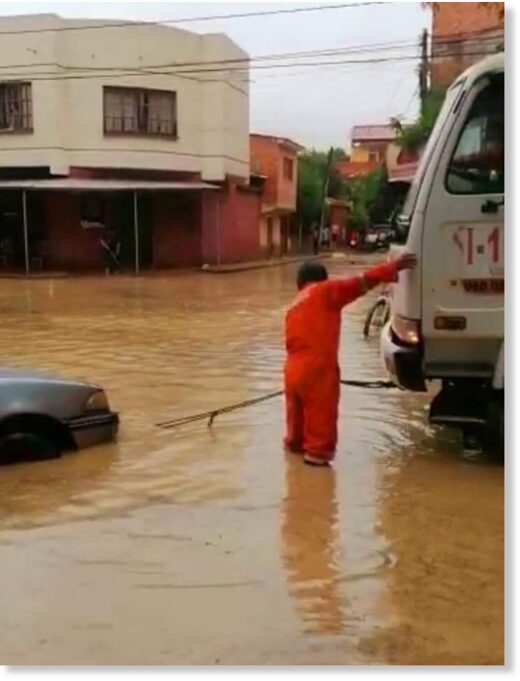 Heavy rainfall on 30 November caused flooding in the department of Tarija in southern Bolivia.
Among the worst affected areas was the city of Tarija, where creeks and rivers, including the El Monte stream, broke their banks.
Local authorities reported damage to roads and homes in several neighbourhoods of the city. Power outages were reported and a medical centre was also damaged.
---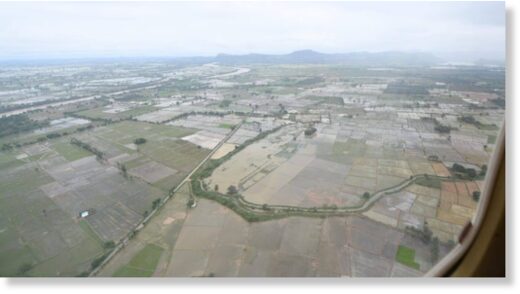 The state government of Andhra Pradesh, India, report severe flooding caused by heavy rainfall following the passage of Cyclone Nivar.
Cyclone Nivar made landfall to the north of Puducherry on 26 November 2020, causing severe wind damage and some flooding in low-lying areas of Tamil Nadu, including Chennai.
Nivar also brought heavy rainfall to parts of Andhra Pradesh, where flooding has affected Chittoor, Nellore and Kadapa districts. Six flood-related fatalities were reported in Chittoor district and 2 in Kadapa.
---
PAINFUL EARTH
YouTube
Sun, 29 Nov 2020 20:21 UTC
---
Leonard Manson
Somag News
Fri, 27 Nov 2020 07:40 UTC

The city of São Carlos, in the interior of São Paulo, was hit on Thursday (26) by a heavy rain that caused flooding and several damages.
The storm was so intense that in just over 1 hour the accumulated volume reached 138 millimeters
, according to information from the State Civil Defense. The central region suffered the most.
According to data from official agencies, due to the force of the water, several cars were dragged and, in some cases, even stacked. In addition, approximately 40 residences, at least 100 commercial establishments and even rooms in an Emergency Care Unit (UPA) ended up being flooded, which generated many losses and considerable apprehension to the population.
---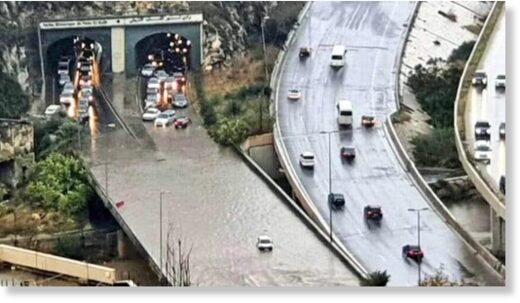 Torrential downpours flooded streets across Lebanon on Saturday, with
videos showing motorists struggling as highways transformed into flowing rivers.
Another video shared on social media pictured a delivery driver swept of his motorbike and carried down the road by the deluge.
Scenes of cars submerged under flood waters are not uncommon in Lebanon, where a combination heavy rains and poorly maintained infrastructure make floods a regular occurence in the winter.
The stormy weather also prompted an hours-long nationwide power outage. Most Lebanese already suffer hours of electricity cuts every day.
---