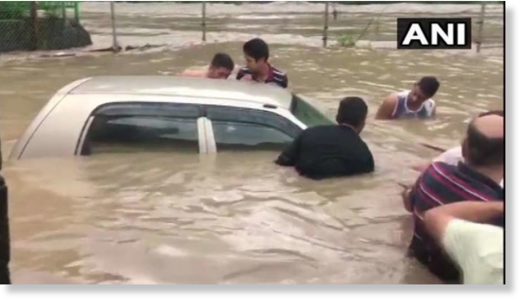 At least 18 people are missing after a flood in the Tons River washed away around 20 houses in Uttarakhand's Uttarkashi district on Sunday. The Tons River has been flowing above the danger level in Uttarkashi following heavy rainfall in the past few days. The water breached local markets recently, prompting the administration to issue an alert.
Chief Minister Trivendra Singh Rawat directed the Uttarkashi District Magistrate and Disaster Management Secretary to carry out rescue and evacuation operations and provide relief material to the affected people, news agency ANI reported.
The state government has sent in teams of Indo-Tibetan Border Police (ITBP), National Disaster Response Force (NDRF) and State Disaster Response Fund (SDRF) for rescue operations.
However,
incessant rains have severely crippled transportation
, making it difficult to reach the spot.