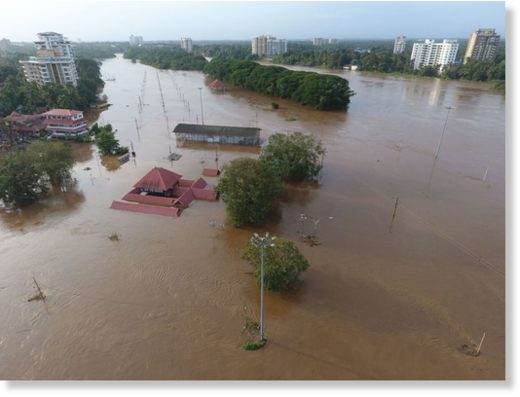 The state's chief minister says there is "unprecedented flood havoc" in Kerala - a magnet for millions of tourists each year.
Sixty-seven people have been killed over the past week in the worst floods to hit India's Kerala state in nearly a century.
At least 25 died on Wednesday, with the disaster management authority saying that the number is likely to increase.
Tourists, who flock to the southern state for its beaches, scenic landscapes and tea plantations, have been warned to stay away from many popular areas because of flooding.
The Sabarimala hill shrine is threatened by rising river levels in nearby Pampa River - the Hindu pilgrimage centre attracts around 45 million people a year.