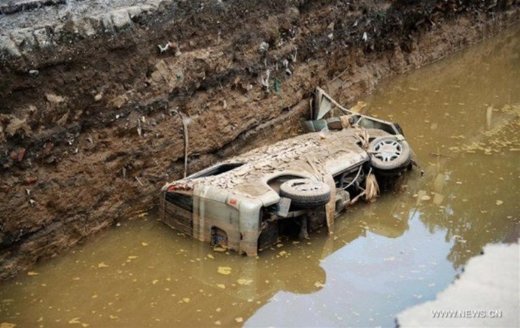 The death toll from torrential rain that has battered 10 provinces and 62 cities stood at 164 on Monday, with another 125 people missing
, according to the Ministry of Civil Affairs.
One more official was also suspended for alleged poor flood control measures in Hebei, where the disaster killed at least 130 ­people.
The latest official to be disciplined over alleged mismanagement of flood control and disaster relief was Guo Tongheng, deputy Communist Party secretary of Xingtai's Wangkuai township, Xingtai authorities said.
The announcement came after four officials from Xingtai, Shijiazhuang and Jingxing in Hebei province were suspended over mismanaging the flood response
, pending the outcome of further investigation.