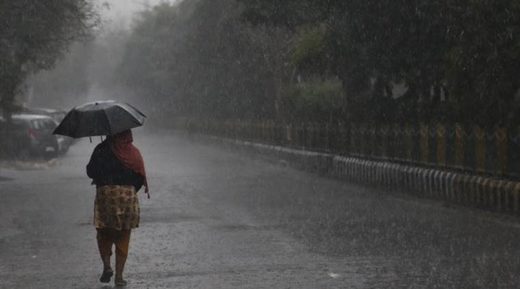 Last month, Delhi received the highest amount of rainfall it ever has in the month of March, effectively making March 2020 the wettest one on record for the region.
According to the India Meteorological Department's (IMD) regional met centre in New Delhi, Delhi's base monitoring station at Safdarjung recorded 109.6 mm rainfall between March 1 and 31, 2020 —
a whopping 589% more than its long-term average for the month,
which is a mere 15.9 mm. In the process, March 2020 surpassed the previous record-holder, i.e. March 2015, during which Delhi had received rainfall worth 97.4 mm.
Further, Delhiites also witnessed the
fourth wettest March day on record last month
, as the Safdarjung station recorded a 24-hour downpour worth 37 mm on March 15, 2020. In comparison, the highest single-day rainfall, at 62.2 mm, was observed way back in 1915.