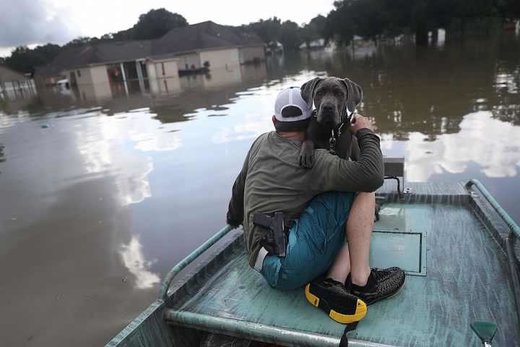 The United States has already seen some of the most extreme weather disasters this year, and 2016 is only half over.
Just this week, the
Blue Cut wildfire raged in Southern California
, destroying dozens of houses and forcing over 80,000 residents to evacuate.
Also recently, at least
11 people
were reported to have died from the catastrophic flooding in south Louisiana. About 30,000 people have been rescued since Friday, when heavy rains started to submerge communities. The flood, which is said to be one of the worst in Louisiana history, had damaged at least 40,000 homes.
The National Oceanic and Atmospheric Administration (NOAA) recently released a report saying that as of July 2016, weather disasters have already caused
$8-billion worth of losses across the U.S
. NOAA has listed eight weather and climate disasters (2 flooding events and 6 severe storm events), with losses exceeding $1 billion each, including deaths and significant economic impact among affected areas. These weather events are all notable effects of climate change.
The Blue Cut wildfire and the Louisiana flooding are only two of the most catastrophic weather disasters that plagued the country. Here are the other deadly climate catastrophes that hit the U.S. so far in 2016.