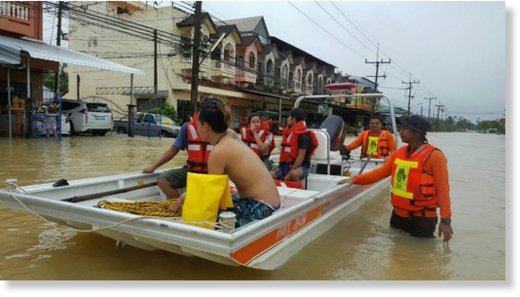 The number of victims of the flood disaster in southern Thailand continues to rise as the flood situation continues in 6 provinces. However, the Thai Meteorological Department are warning of more heavy rain for the next 6 days.
Death toll rises
Thailand's Department of Disaster Prevention and Mitigation (DDPM) reported earlier today that
43 people have now died in the flood disaster that has affected 12 provinces in southern Thailand since 01 January 2017.
The Ministry of Interior says that more than
1.6 million people have so far been affected by the floods and that more than 530,000 homes have been damaged by flood water
.