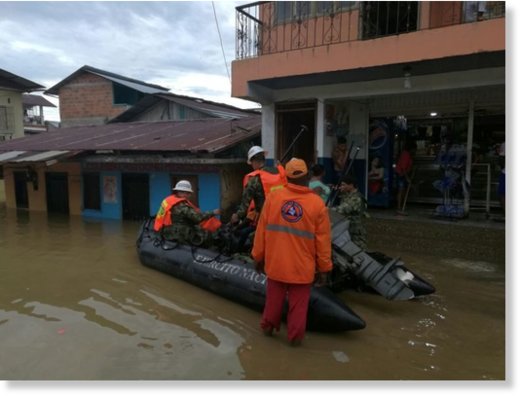 Colombia's National Unit for Risk Management Disaster (UNGRD) says that 13,000 families are in need of humanitarian aid and relief after recent heavy rain and flooding in the department of Chocó on the country's Pacific coast.
UNGRD also report that four people have died as a result of the flooding. The victims, which included 1 adult and 3 children, were part of an indigenous community in the municipality of Tadó.
Flooding has affected a total of 17 municipalities of the province since 18 October.
The affected municipalities are: Medio San Juan, Sipí, Itsmina, Riosucio, Carmen del Darién, Juradó, Lloró, Bahía Solano, Atrato, Río Iró, Alto Baudó, Bajo Baudó, Quibdó, Tadó, Novita, Condoto and Litoral.
Inundaciones en cuatro municipios de Chocó dejan cerca de 1.300 familias afectadas. Este vídeo corresponde al poblado de Andagoya, Choco. pic.twitter.com/UgzodO2kyd
— De Borondo Cali (@Dborondo) October 18, 2016