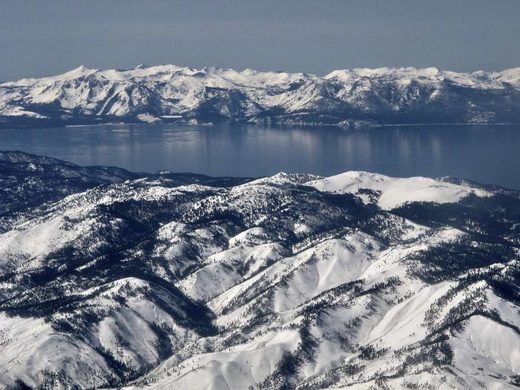 The process of the
Sierra Nevada
spring snow melt sped up this week as a heat wave brought triple-digit temperatures to parts of the Western United States.
A thawing snowpack that's massive after a brutal winter fed rivers and reservoirs with high-flowing runoff.
One place that saw a stunning impact from all the runoff is Lake Tahoe.
More than 12 billion gallons of water poured into the lake over the past week.
That's a staggering amount of water, and
resulted in the lake level rising four inches since June 16.
That rise occurred while intense heat increased evaporation rates from the lake's surface. What's more, water managers have been releasing water from the lake into the Truckee River for the past 120 consecutive days to make room for snow-melt runoff.
"It's not typical to spill at all," says
U.S. District Court Water Master Chad Blanchard
. "It's only on the big years when you have to release water."