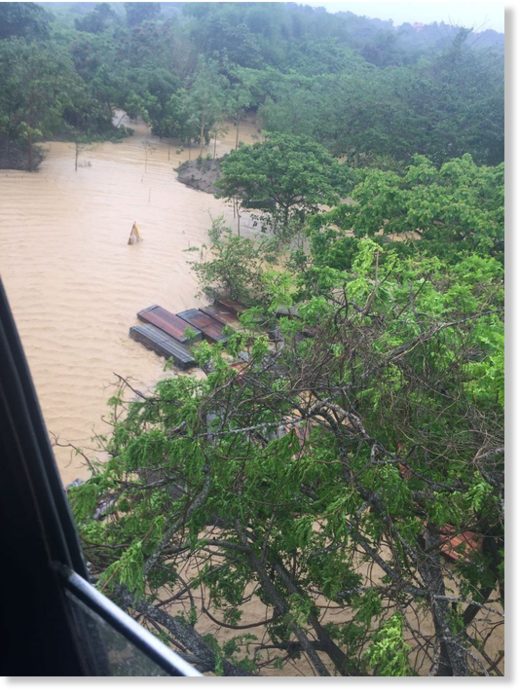 Flooding has caused major problems in at least 5 provinces in the Dominican Republic after staggering amounts of rainfall over the last few days.
According to the country's meteorological office (ONAMET), almost 400 mm of rain fell in 24 hours in Barahona between 22 and 23 April, 2017. Further heavy rain has fallen since, mostly in southern areas of the country.
In their latest report of 25 April, the Emergency Operations Centre (Centro de Operaciones de Emergencias - COE) says that flooding has affected several areas in Santo Domingo, San Cristóbal, Monte Plata, Sánchez Ramírez, Duarte and Barahona provinces. Several rivers have overflowed, including the Ozama, Yuna, Cevicos, Manoguayabo and Haina.
As many as 3,429 homes have been damaged or affected by the flooding, with around 9 houses completely destroyed. Emergency services and military have rescued 153 people.