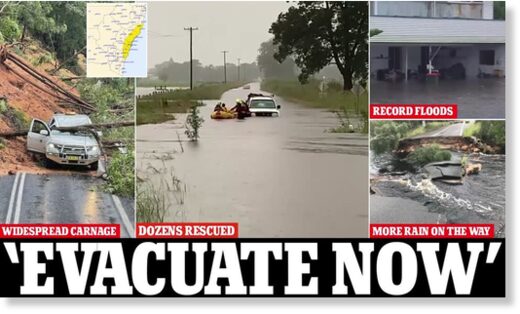 A rain bomb is slowly pushing down the NSW coastline, leaving a trail of flash floods and destruction in its wake.
Multiple warnings and evacuation orders are still in place for the NSW mid-north coast amid fears of record flood levels and overflowing levees, with authorities warning the situation could be life-threatening.
Sydney is next in line with some areas predicted to cop more than 150 millimetres of rain on Saturday.
Sydney's waterways are set to become danger zones, with up to four times as much rain from today predicted to fall in the next 24 hours.
Warragamba dam is expected to overflow at the weekend, as the deluge of rain expands from the worst-hit NSW Mid North Coast, to further south including the Hunter Region, Sydney and Illawarra.