About Niall
Name: Niall Bradley

A contributing writer at SOTT.net, Niall Bradley's articles are cross-posted on his personal blog, NiallBradley.net. Niall is co-host with Joe Quinn of NewsReal, and co-author of Manufactured Terror: The Boston Marathon Bombings, Sandy Hook, Aurora Shooting and Other False-Flag Terror Attacks.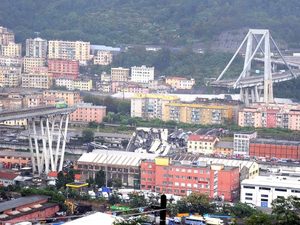 14 August 2018: Morandi Bridge in Genoa, Italy, collapses during a storm, killing 35 people
If the doors of perception were cleansed, everything would appear to man as it is, Infinite. For man has closed himself up, till he sees all things thro' narrow chinks of his cavern.

'The Marriage of Heaven and Hell'
- William Blake
Recent Comments
Perhaps Turkey is aligning with the SCO, and this is a prelude to an exit from nato? Erdogan, whether the MO, and motivation is right or wrong,...
---
Still no major terror attack anywhere in the West so far this year. Al-Qaeda/ISIS apparently 'evolved' from taking down skyscrapers/the Pentagon,...
---
This problem goes far beyond physiological effects. Early in the 20th century, Rudolf Steiner (philosopher, scientist, creator of biodynamic...
---
This is tragic IMO, all these vaccines that supposedly are to protect against infectious agents that are the vectors to degenerate the health of...
---
Liberals want to destroy everything that doesn't agree with their sick and evil ways. But if someone tries to go against them... they scream, cry,...