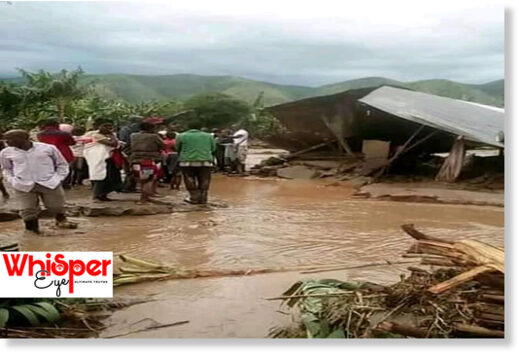 Rivers have overflowed in Western Region of Uganda, flooding wide areas of Kasese District. Meanwhile rising levels of Lake Kyoga has caused hundreds of households to evacuate in Northern Region.
Kasese District, Western Region
NDTV in Uganda reported at least 30 villages have been affected in Kasese District. Homes, livelihoods, crops and roads have all suffered damage
. At least 3 people were rescued from raging flood waters of the Nyamwamba river. Police have warned locals not to cross the river until water levels decrease.
One person died in flooding from the Nyamwamba river in May this year.