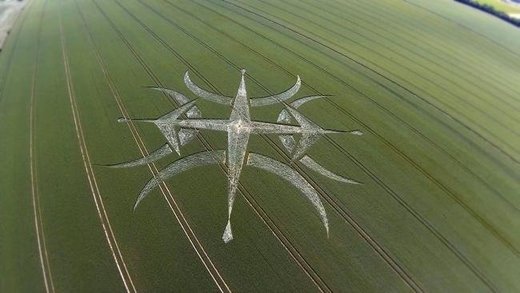 Another mysterious crop circle has appeared in the field near Stonehenge. This design is just one kilometer away from the infamous and mysterious site.
More and more crop circles have been
appearing near Stonehenge
over the last few decades.
This phenomenon is incredibly interesting, and has a lot of controversy surrounding it.
Many are quick to dismiss all crop circles as human made, even the most mind blowing intricate ones that seem almost impossible for us to have made.