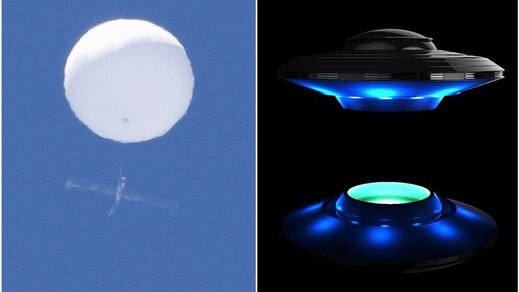 The Japanese Self-Defense Forces have been issued orders on how to respond to unidentified flying objects menacing the country's airspace - though the defense minister insists he does not, personally, believe in aliens.
The orders were distributed in writing to Japan's Ministry of Defense and SDF personnel, NHK TV reported on Monday. Defense Minister Taro Kono personally requested they be drawn up back in April after the Pentagon officially released three videos shot by US Navy pilots depicting flying objects behaving in a bizarre manner.
SDF service members are instructed to immediately inform their superiors if they see an unidentified flying object that could pose a threat to Japanese national defense and security. They're also supposed to film the object as comprehensively as possible, so they can subsequently analyze the footage and (hopefully) determine the nature of the airborne oddity. Footage submitted by the public will also be analyzed in detail under the new orders.