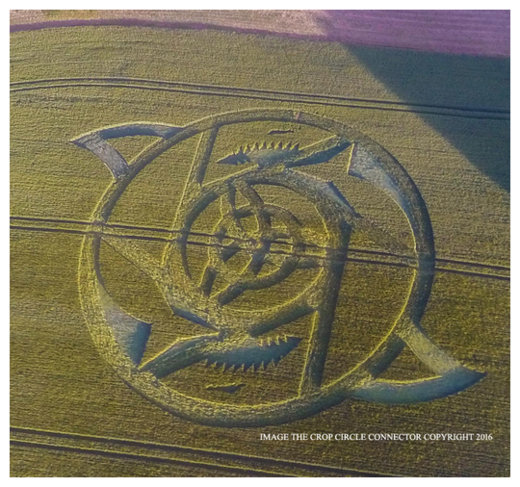 For several months each summer,
Monique Klinkenbergh
gets up at dawn and heads to the tiny Wiltshire airport to climb into her ultralight aircraft. It's important for her to get in the sky as quickly as possible, as the sun rises over Southern England's rolling hills and lush green farmland, because hunting for crop circles is always a race against time. As soon as the first human feet touch the crops, carefully laid down in intricate geometric patterns and designs, all hope of a scientific investigation is lost. So Klinkenbergh and her colleague Andreas Muller start early.
It's easy to dismiss crop circle truthers as
conspiracy theorists
,
new-age spiritualists
, or crazy people, but the fact is that there
are
crop circles. The intricate patterns in fields have been observed for centuries and, throughout that time, frequently proven to be man-made projects. Klinkenbergh and Muller aren't fooling themselves. They know assume crop circles are man-made.
But, every so often, they find a circle that shows no detectable signs of human involvement. Muller and Klinkenbergh have seen enough of these pristine circles, unclaimed by any artist, to be convinced that something is happening — all hoaxes aside.
"For me it has never been a question that crop circles can be man made," Muller tells
Inverse
. "I'm aware that many crop circles are man made, but I choose to focus on the general phenomenon that they are not man made."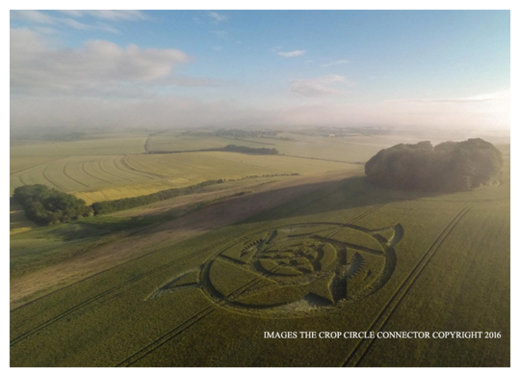 What doesn't interest him, Muller says, are theories of what causes crop circles. Both he and Klinkenbergh have no time for speculation; their work is as scientific as possible. Spiritualism, "esoteric ideas," or wild theories about aliens and fairies are someone else's problem. And there are plenty of someone else's in the pubs around town.