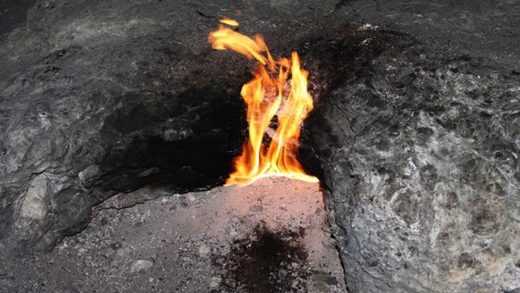 For 40 minutes, a small hole in the ground sprayed 12-foot flames uncontrollably before finally coming to a halt. Images of the red-orange flames and heat from the fire were embedded in the minds of those who witnessed the scene.
The hole opened up on a private property in Midway, Arkansas, nearly a month ago - on Sept. 17 - and yet it is still stumping investigators. People were quick to offer theories as to what caused the sudden explosion: Was it space junk, meteorites, maybe a gas leak?
So far, none of the guesses have proved to be correct, Baxter County Judge Mickey Pendergrass told
the Arkansas Democrat-Gazette
. He also ruled out another wild explanation - Satan.