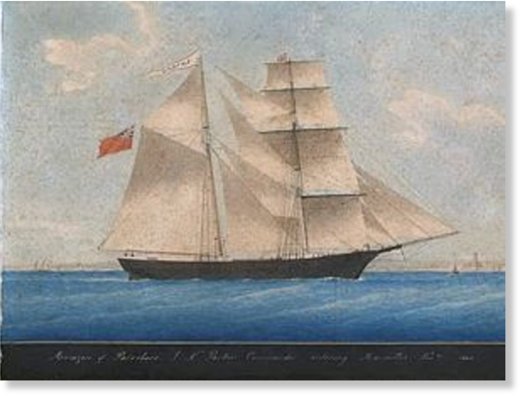 The
Mary Celeste
set sail from New York harbour on November 7, 1872. A little more than a month later, she was found adrift on the Atlantic Ocean. What happened?
On December 4, 1872, a ship was sighted adrift midway between the Azores and the coast of Portugal. She was spotted by the British brigantine
Dei Gratia
. Capt. David Morehouse, saw that the unguided vessel was
Mary Celeste
. He was surprised as just eight days earlier, it had sailed out of New York and should have arrived at its destination in Genoa, Italy. He changed course to help.
Setting sail
Benjamin Briggs was the captain of the
Mary Celeste
and he had also bought shares in the ship. He was a highly respected man in his profession. On board with him was his wife Sarah and their two-year-old daughter Sophia. For this voyage, Briggs chose his crew with care. There were seven of them in all. A later testimonial described them all as "peaceable and first class sailors".
Mary Celeste
sailed out of New York on November 7.
On December 4, when
Dei Gratia
sighted the
Mary Celeste
, Captain Morehouse suspected something was wrong. He saw no one on deck and received no replies to his signals. When his crew went in to investigate, they found the ship deserted.