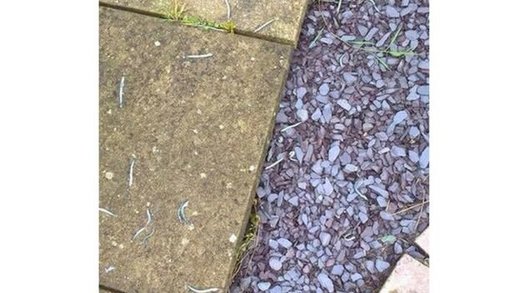 An Aberdeenshire man has asked for help in identifying fish which have appeared outside his house.
Kevin Bain found about 75 small fish in his back garden on Thursday.
He believes their arrival is the result of a waterspout which sucked the animals from the sea and dropped them on his property.
Mr. Bain said he thinks the two-inch fish are sand eels but is trying to find out more.