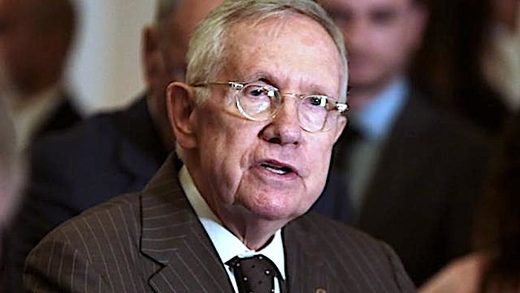 Former Senate Majority Leader
Harry Reid
(D-Nev.) wants his former colleagues in the upper chamber to increase the government's efforts in studying unidentified flying objects.
Reid
told Nevada radio station KNPR
Thursday in an interview that he was about to talk with a key senator to discuss establishing a way for military members to report suspicious sightings without facing backlash.
"What we found in the past is that these pilots, when they see something strange like this, they're prone not to report it for fear that the bosses will think something's wrong with them, and they don't get the promotion,"
Reid said Thursday in the interview.
"So, many, many times they don't say a word to anybody about these strange things."