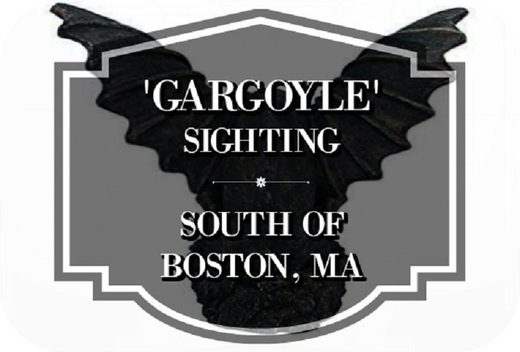 The following account was
posted
at Reddit today, by the user named Decay_WithMe:
I live 25 minutes south of Boston. About 6 months ago I saw this insane thing. It was about 3 AM, I had been up late as I normally am. I stepped outside to smoke a cigarette. It was dark as Hell except for the stars and moon. As I was smoking I heard this noise of something flying. I look up and see this winged creature land on my neighbor's roof and just sit there like a Gargoyle would. I thought I was seeing sh*t or seeing something wrong but then the creature jumped up and flew away and I could see its whole body. It was the size of a small human but massive wings. It reminded me of a Gargoyle. I don't know what the f**k I saw but it was crazy. Has anyone ever had an experience seeing something like this? Humanoid creature with wings?
I contacted the witness and received a bit more information.