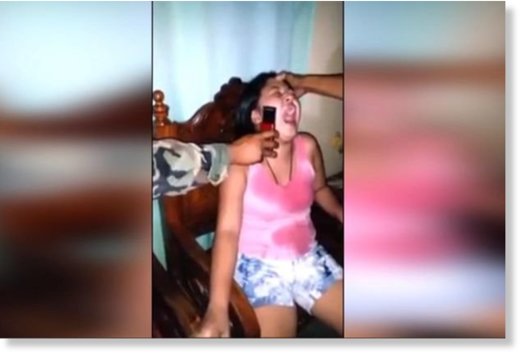 This incredible video claims to show a woman undergoing an exorcism after being 'possessed by goblins'.
The original clip, filmed in the Philippines, shows more than seven minutes of an exorcism performed on a woman, possibly a teenager.
She can be seen mumbling and screeching while sat in a chair, her eyes rolling about and bulging in her head while a look of shock appears on her face now and then.
The video shows her, arms outstretched, as she breaths deeply and speaks in a bizarre, deep voice.
A man then approaches her and puts his hand on her head, apparently starting the exorcism.
Surrounded by other men and women he begins talking to the woman as he 'rids her' of the 'demon'.
Later he and the others douse the woman in a liquid, thought to be holy water.