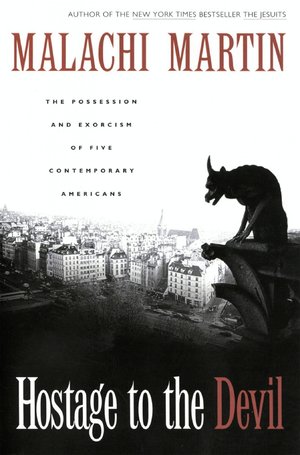 Malachi Martin was born in Ireland in 1921. He was ordained a Catholic priest and over the course of his long career, he became a well known writer, theologian and exorcist. He left Ireland and moved to New York City in 1964 and later became an American citizen.
One of his most significant books was the 1976 release "Hostage to the Devil," which dealt with demonic possession and exorcisms. Martin was involved with numerous paranormal cases and worked closely with John Zaffis and others in the field when they needed a priest trained in the Catholic rites of exorcism.
Martin died of a cerebral hemorrhage in 1999. Some say there were strange circumstances around his death. He is buried in New York.
People continue to discover his work and over the past five years, director Martin Stalker has been hard at work on a production titled "Hostage to the Devil," after Malachi's famous book. Information from press releases include these details:
...a film which examines age-old questions about the existence of the Devil and the debate over good verses evil, all through the life of a controversial, Irish-born Jesuit priest, Fr. Malachi Martin.
You can watch the trailer, here: