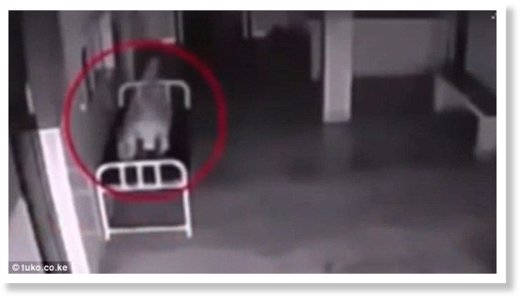 This is the eerie moment video footage appears to show a woman's soul floating out of her body in a China hospital.
The footage shows a woman lying prone on a bed in a hallway in the hospital.
She has a white sheet draped over her and is lying perfectly still.
A spirit-like figure seems to rise from her body.
It drifts for a moment over the woman on the bed before sailing out of the door.
According to a writer on
Tuko
: 'It has captured a unique experience we all are doomed to undergo - the death.'