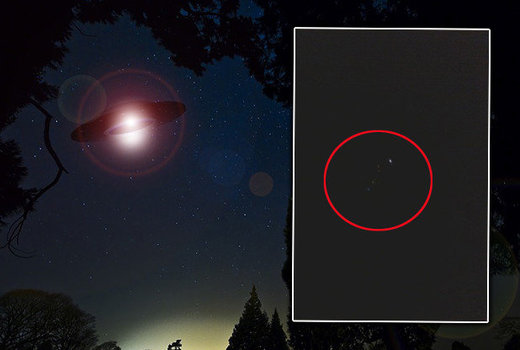 Mysterious bright lights were spotted in the skies above the South West last night.
The phenomenon, described as a series of lights in a line, has left people as far away as Exeter perplexed.
Emily Ridgman spotted the UFO and frantically grabbed her phone to film the strange lights in the sky.
She said: "We recorded lights last night, early hours of the 30
th
[and] zoomed in to get a good look.
"It just drifted down, stopped, no noise
then I dropped my phone and it was gone."