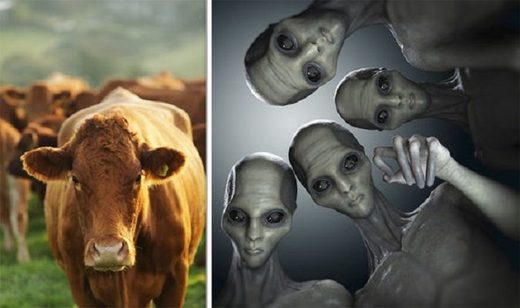 Local farmers in Santa Fe, north-eastern Argentina, have seen seven cows killed and mutilated with some believing extraterrestrials are killing the bovine animals.
Witnesses claim the cows look as if they were attacked with lasers, while strange markings were also found on their tongues and genitals.
Farmers in the region are blaming aliens or the mythical chupacabra - a myth from South America which supposedly feeds on animals' blood.
Norberto Bieri, owner of one of the seven cows, told local media:
"They did not have tongues or flesh around the jaw, but they did not take any animals away or remove their bones.
"It seems as though the clean incisions were done with a laser as there is no trace of a knife being used. The cows did not have signs of blood and nothing had appeared to eat them.