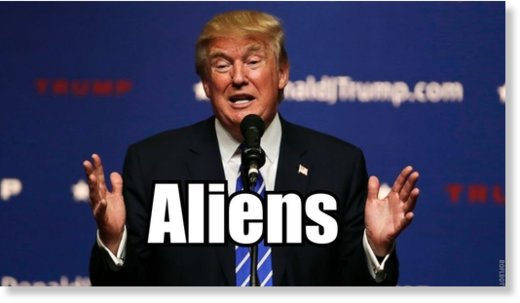 I was as surprised as anyone by the victory of Donald Trump over Hillary Clinton. Like many other independent analysts, including most recently
Julian Assange
, I had been certain that the establishment would not allow a Trump presidency to happen.
For sure, the power elite closed ranks and did everything possible to ensure a victory for Clinton. This included not only the Democratic party (which previously played dirty pool against Bernie Sanders), but the entire mainstream media machine, the financial community, the EU, and even the Republican party itself. If nothing else, I had concluded that the media alone had done a sufficient job of demonizing Trump - multiple negative headlines daily for more than a year - to make him unelectable to the American people.
For more than a year, we have been told that Trump is a racist, sexist, xenophobe, liar, cheat, and narcissist. The attack bears all the marks of a coordinated effort among the major news outlets: CNN,
NYT
,
WaPo
, HuffPo,
USA Today
, and the rest. It reminded me very much of the concerted media attack against Brazil's Dilma Rousseff which culminated earlier in 2016 in her impeachment and removal from power. In the case of Rousseff, we see what has been alternately described as a soft coup or a
Wall Street coup
, rather along the lines of the "color revolutions" of a few years earlier (which are now largely understood as
CIA-NGO orchestrated
). In both cases, pretexts were created and hammered home by an insistent media that whipped up public opinion. In Brazil, it worked. It seemed like it would work in the U.S.