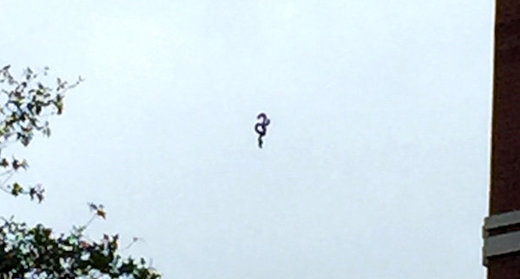 A Washington D.C. witness reported watching and photographing a "worm-like" object hovering in the sky under 40 feet that could not immediately be identified, according to testimony in Case 79569 from the Mutual UFO Network (
MUFON
) witness reporting database.
The witness was walking home in northwest D.C. at 11 a.m. on October 2, 2016, when the object was noticed in the sky.
"I noticed a strange object hovering in the sky, about 30-40 feet up, across the street from me, maybe a total distance of 60-70 feet between myself and the object," the witness stated. "The object was unlike anything I've ever seen."