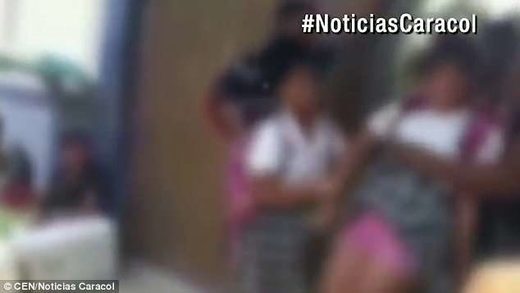 The parents of six children who suddenly collapsed after having fits at school are pleading for 'spiritual help' from the church after claiming they were 'possessed'.
In footage taken after the children fainted, the limp body of a girl in school uniform can be seen being carried by an adult as a crowd looks on.
Another girl can be seen jumping and screaming as she is held back by an adult.
Adalmis Movil, mother of one of the girls affected, said of her daughter:
'Suddenly, she felt something make a sound inside her body, she sat down and told her classmate "I feel sick".