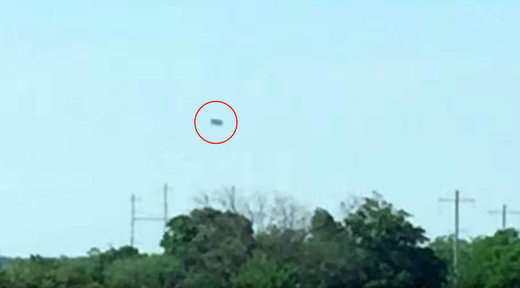 A video shot by confused motorists who spotted a massive UFO has been shared online.
The clip, captured on Sunday, shows a large black object hovering above the New York City skyline. It was visible to drivers making the Outerbridge Crossing to New Jersey.
The footage was shared by "UFO investigators" Secure Team 10, who claim "to bring exposure to the alien phenomenon."
They said multiple eyewitnesses submitted clips and reported feeling strange "vibrations," as well as hearing "unnatural" sounds in the area.