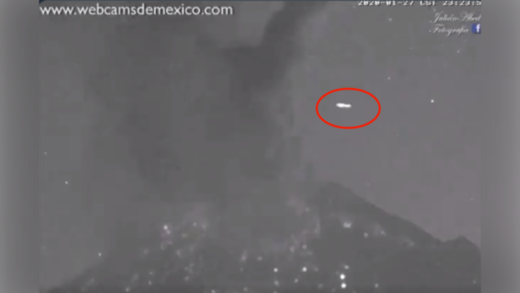 Mexico's highly-active Popocatepetl volcano began its latest eruption on Monday evening, but mysterious, fast-moving lights in the vicinity immediately after the explosion prompted major concerns online.
Government-run webcams monitor Popocatepetl and eagle-eyed netizens spotted what appeared to be a UFO in the skies above shortly after it began spewing ash following a massive volcanic explosion late Monday evening.
Naturally, online speculation about alien visitors was rife, with some making light of such an unlikely scenario and others simply wanting to believe that the truth is out there.