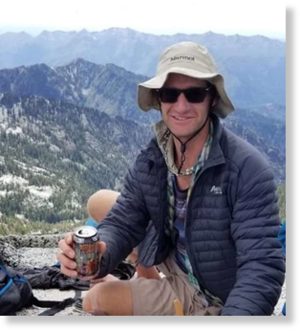 Authorities are searching for a missing hiker in Northern California who hasn't been seen since August 11.
According to the Trinity County Sheriff's Office, 34-year-old Daniel Komins is an "experienced" hiker who embarked on a five-day solo trip to the Trinity Alps, about 75 miles northwest of Redding.
Komins is an emergency medical technician, and was reported missing by his girlfriend on August 14 after failing to return home
. Officials said Komins is an EMT, and had a cellphone and GPS tracker with him.
He used his cellphone on August 11 to contact his girlfriend, but the device "has seen no activity" since then. The sheriff's office said his GPS tracker is "not presently operating appropriately" either.