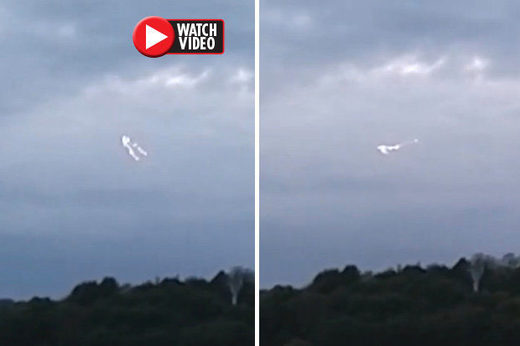 Lucas Budel, 19, said he spotted the
UFO
in his home in High Wycombe,Bucks.
The town is home to a major RAF administrative support station which houses HQ Air Command, and the European Air Group.
But the camp also used to investigate UFO sightings, which has got people talking.
Video footage shows the moment Lucas caught the unexplainable event on camera.
The white orb can be seen making several unusual movements as it leaves a thick white trail in the air.

Comment: Please pardon the swearing.