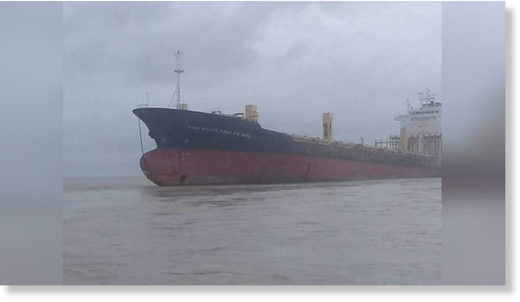 The sudden appearance of a massive 'ghost' ship off the coast of southern Myanmar has shocked local fishermen who were stunned to find the freighter carried no cargo nor traces of crew.
After nearly a decade lost at sea the Sam Ratulangi PB 1600, finally ran aground on a sandbar approximately seven miles (11km) off the coast of Thama Seitta village of this week.
The fishermen boarded and inspected the ship after reporting it to local authorities. Teams from the navy, coast guard and police all subsequently searched the abandoned freighter which
reportedly
measures an impressive 177.35 meters in length, 27.91 meters in width and weighs 26,510 tons.