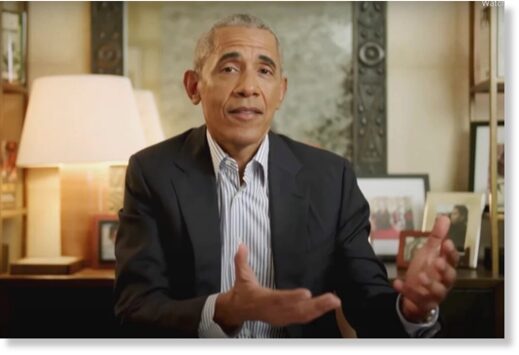 Former President Barack Obama has laughed off rumors that the US government has a secret stash of aliens and their spacecraft — while conceding that there really are
UFO sightings
that the government can't explain.
"When it comes to aliens, there are some things I just can't tell you on air," the 44th commander-in-chief teased James Corden in a video chat on "The Late Late Show" aired early Tuesday.
"Look, the truth is that when I came into office, I asked," Obama told the British comedian with a laugh.
"I was like, 'All right, is there the lab somewhere where we're keeping the alien specimens and spaceships?'
"They did a little bit of research ... and the answer was, 'No,'" he deadpanned to laughter.