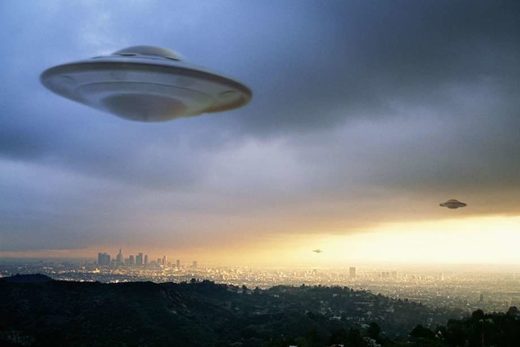 Think you may have caught a glimpse of a metal, sphere-shaped object looming in the night sky above? Well, you're not alone.
According to a new UFO reference book, self-published by two UFO experts, California is the top state with the most UFO sightings in the country.
California is followed by Florida, Texas, Washington and Pennsylvania respectively. New York came in at 6th followed by Arizona, Illinois, Michigan and Ohio.
The
"
UFO Sightings Desk Reference: United States of America 2001-2015
"
is a deep data dive into UFO sightings reported to The National UFO Reporting Center (
NUFORC
) and the Mutual UFO Network (
MUFON
) from 2001 to 2015, explains author and UFO columnist Cheryl Costa.
She used both databases every week looking for New York sightings for her
column in the weekly Syracuse New Times
, she said, and started publishing tables for number of sightings in each New York county, shape of UFOs, when they were reported, etc.