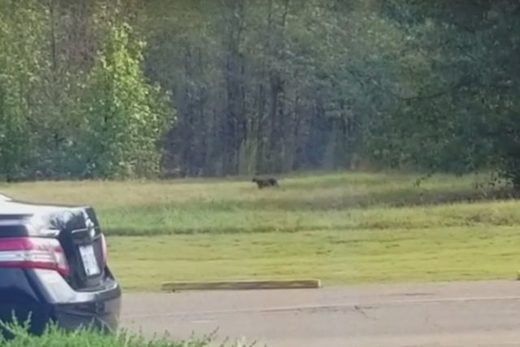 A Mississippi man was left scratching his head when he spotted what appears to be a massive black cat walking through a field and even experts can't agree on what he saw.
The strange encounter took place as David Sluder was pulling into a Wendy's restaurant in the city of Hernando and noticed something amiss in the distance.
After initially thinking that perhaps he was watching a deer or a coyote, he realized that the creature was actually a very large cat.
Having never seen such a thing before, Sluder smartly took out his cellphone and captured some footage of the big cat stalking through some tall grass.