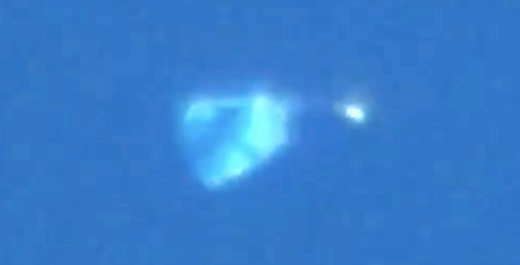 Have UFO hunters just sighted a gigantic, glowing creature 'swimming through the sky' over Mexico?
Or is it just a plastic bag?
Tireless alien-hunter Scott C Waring of UFO Sightings Daily says, 'It is not often you get to see a UFO that moves like a living, breathing animal, but this is one of those.
'Such creatures do exist in space and have been recorded on live cam, but to see them in our sky, that is even more rare.'
Even die-hard UFO fans are a little sceptical of this supposed 'sighting' - with one saying, 'I totally believe in UFOs, but that kinda looks like a torn blue bag caught in an air current.'