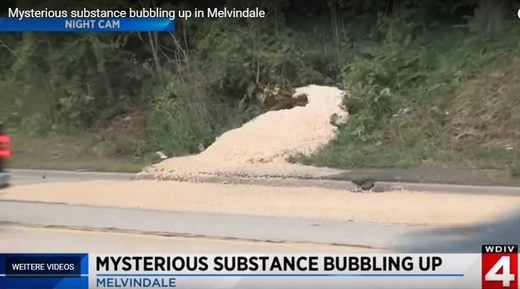 A mysterious substance has been found coming out of the ground in Melvindale, Michigan, and nobody can seem to figure out where it is. Residents downriver are wondering if the material bubbling out of the ground near the Marathon refinery is from the rain.
It's oozing onto the street at Schaefer Highway between Oakwood Boulevard and I-75. Melvindale police and officials from the Detroit Water and Sewerage Department investigated the substance, and the road was shut down.
"They want the whole road shut down right now until we can figure out exactly what's going on," a Melvindale police officer said at the scene.