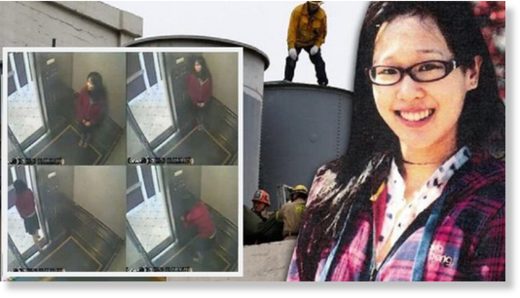 Many insist to this day that a resident evil looms within the very walls of the infamous Cecil Hotel in downtown LA.
Back in 2013, I became obsessed with a true-crime case that was very popular online. And very strange. You might be familiar with it.
A
surveillance recording
of a young woman in a red hoodie — who can be seen acting bizarrely, almost as if she is hiding from someone, in an elevator inside the infamous Cecil Hotel in downtown Los Angeles — went viral on YouTube.
That same young woman, 21-year-old Chinese-Canadian tourist Elisa Lam, was found nearly two weeks later in one of the hotel's rooftop water tanks. Her naked body was removed with relative difficulty by firefighters, who had to cut into the side of the cistern with lasers to extract the corpse.
The conditions were extremely suspicious.
Though no one could quite explain how Elisa would have ended up on the alarm-triggered roof in the first place, much less drowning naked in a difficult-to-access water tank, LAPD detectives closed the case without criminal charges. They concluded there was no foul play and that Elisa had accidentally drowned due to complications resulting from bipolar disorder.
I subsequently spent five years researching this tragic, extraordinarily eerie, one-of-a-kind case and wrote a book,
GONE AT MIDNIGHT: The Mysterious Death of Elisa Lam
.