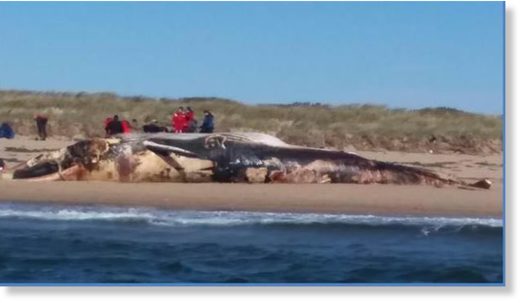 From the Provincetown Police Department:
50-60 foot Finback whale washed up on the outside of Long Point Road in Provincetown. The Finback whale
(Balaenoptera physalus
) is the world's second biggest living animal. Finbacks can grow to nearly 70 feet in length and a weight of 70 tons. Despite that massive size, they are streamlined and muscular allowing them to travel at speeds of up to 35 miles per hour, earning it the nickname, "the greyhound of the sea". It can reportedly hold its breath for 50 minutes. The whale's territory stretches across all of the world's oceans.
The Finback Whale is listed as an endangered by the U.S. Fish & Wildlife Service.