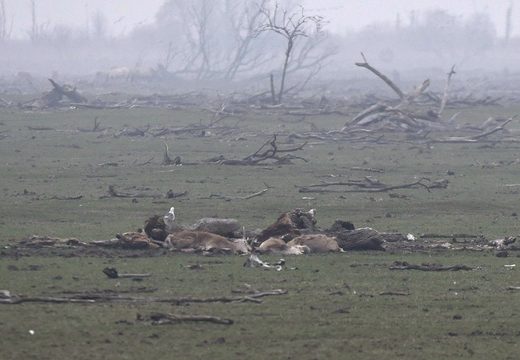 Large grazing animals have been shot in their thousands at a fenced-off Dutch 'reserve' to keep their population in check, while activists were prevented from feeding the starving animals, in keeping with "natural" processes.
The dire situation has plagued the Oostvaardersplassen nature reserve, located in central Netherlands on the banks of Markermeer lake. Due to the lack of food and harsh weather, the population of grazing animals on the reserve plummeted by some 60 percent this winter. Thousands of starving grazing animals are packed in a barren-looking area of the reserve, unable to get out to graze somewhere else.
The lake used to be a part of the Zuiderzee, a saltwater inlet of the North Sea. The water bodies were cut off from the sea with dykes during the 20th century
, while the nature reserve itself is located below the sea level at a dried-off area.