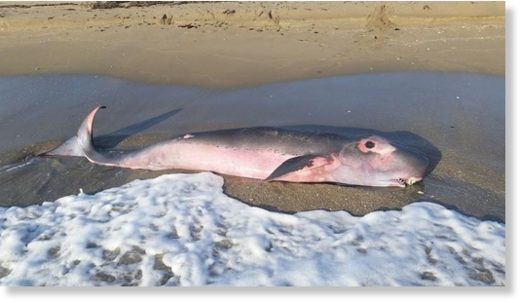 A
pygmy sperm whale beached
itself twice Saturday afternoon in Florida, according to the
Florida Fish and Wildlife Conservation Commission.
The whale died after the second beaching.
It came ashore on the north end of Delray Beach, just south of George Bush Boulevard, initially around 1 p.m., FWC spokeswoman Carol Lyn Parrish said.
At that point,
bystanders attempted to push the whale back into the water, which is when FWC officials first responded. The whale beached itself a second time around 2 p.m., Parrish said.
Pygmy sperm whales can range from 10 to 11 feet in length and more than 700 pounds,
according to NOAA Fisheries.