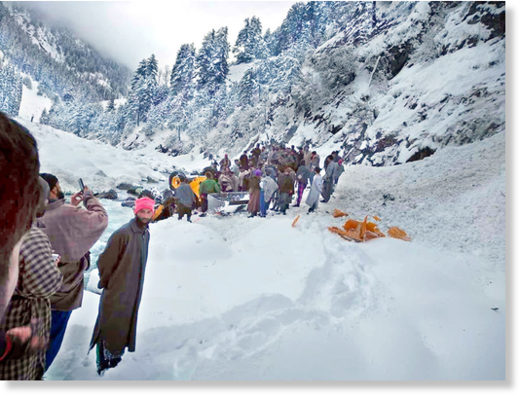 Three persons were killed when an avalanche hit them amid a snow-clearance exercise along the Aru-Pahalgam road in Anantnag district.
After the incident, one person was rescued but he succumbed to injuries on the way to the hospital. The bodies of other two victims were recovered later.
As per officials, the incident took place at 4 pm on Friday at Gudkhamb point along the Aru-Pahalgam road.