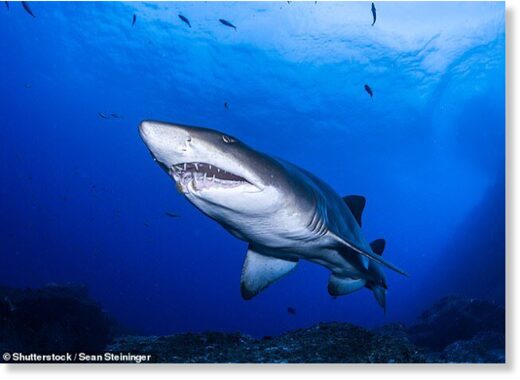 A surfer has been left in a critical condition after being attacked by a shark off a California beach.
The surfer, identified by friends as Eric, was bitten on his thigh while in the sea near Bodega Bay around 9am on Sunday.
The man, in his 30s, was with a group of surfers off Sonoma County's Salmon Creek Beach when the shark bit him on the thigh, according to the Bodega Bay Fire Protection District.
His fellow surfers helped get him to shore and bystanders applied first aid until emergency crews arrived and he was airlifted to hospital, KTVU-TV reported.