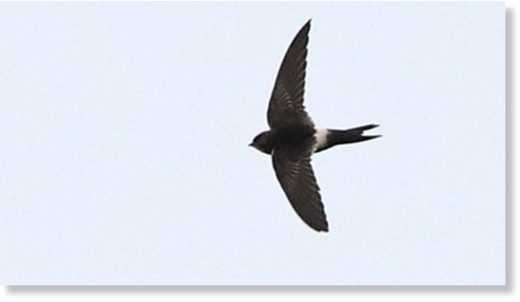 A species of bird has been spotted for the first time in the UK flying over a lake in Yorkshire.
The white-rumped swift was seen yesterday evening (sun) at Hornsea Mere in East Riding.
Pictures posted on social media revealed hoards of wildlife enthusiasts gathered in the fields by the lake after flocking to catch a glimpse of the bird.
Another image showed the streets of Hornsea lined with parked cars for miles after the bird watchers descended on the town.
Enthusiasts have reportedly come from all over the UK in the hope of making a sighting.