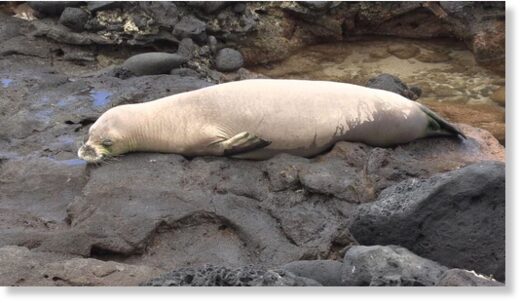 Federal and state officials are investigating the death of another endangered Hawaiian monk seal on Molokai.
It is the sixth monk seal found dead on the island since the start of this year.
NOAA said this is an unprecedented number of deaths and a joint state and federal investigation has been launched.
Officials said a young female monk seal was found dead on the south shore of Molokai on Sunday. The seal was identified as "L11,″ which was one of the pups that was born on the island in 2020.