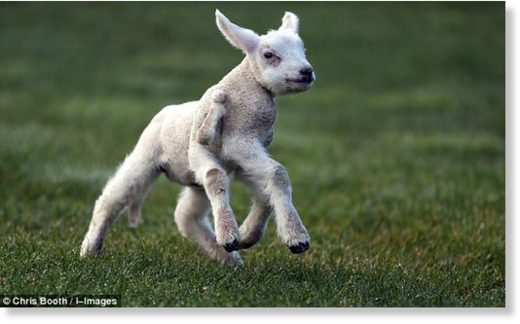 Just when you think you have seen it all.
This little female texel lamb was born two weeks ago at Lodge House farm in Cornsay, County Durham.
Her owner Angie Jewitt named her Hope because she beat the odds to be alive.
She now plans to keep the newborn as a pet.
Five-legged lambs are a one in a million occurrence in the UK.
And it's unclear what the odds of a five-and-a-half-legged lamb are.