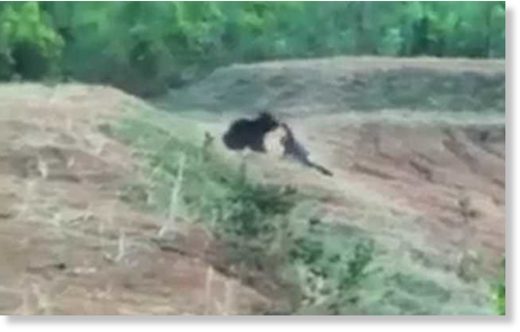 A taxi driver has been mauled to death by a bear after he stopped to take a selfie with the animal in India.
Prabhu Bhatara was driving guests home from a wedding in the eastern province of Odisha on Wednesday when he spotted the bear by the roadside.
With his passengers waiting in the back of the car, Bhatara went to try and take a picture with the animal, which was wounded.