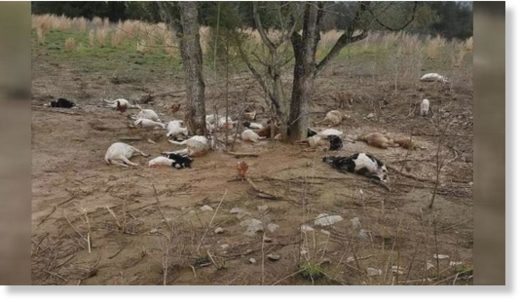 Crist Byler is a retired truck driver and now a sheep farmer in Logan County.
Byler spends his Sunday afternoon on the farm- an average day at work as he tends to his sheep.
"It's my livelihood, it's what I do," said Byler.
On Saturday morning, he pulled up to the farm to take care of his sheep to find a horrible scene - one he certainly didn't expect.
"This was all just covered in sheep right here. Dead," explained Byler as he shows the scene under the tree where the sheep once laid.