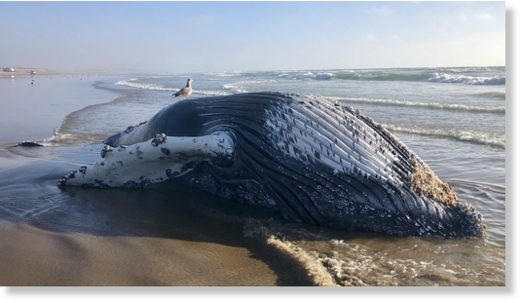 A Humpback Whale washed up Monday night on the Central Coast, leading to fascination— and concern over what killed it.
"It's very sad to see the animals die... especially not knowing if there was something we could do to help them," said Julie Morgan, who lives in Oceano.
While the death of any animal is a natural occurrence, the death of a whale is not something people see every day.
Morgan says she saw the young Humpback's carcass floating in the water off-shore Monday afternoon.