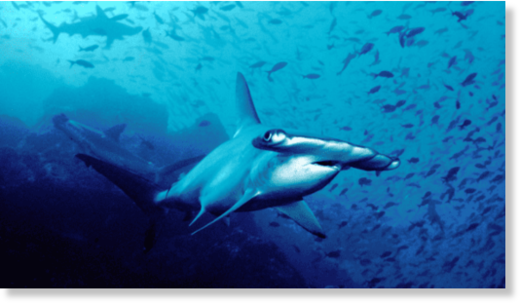 "The females arrive to give birth and then leave. The young have all the food they need here and the reefs afford protection from large predators," an expert said.
A group of Ecuadorean scientists has discovered a hammerhead shark nursery where they have been born and sheltered
for nearly a million years
on the Galapagos Islands, the remote archipelago tucked away 1,000 kilometers off South America's Pacific coast.
"It was quite by chance that we found this natural nursery for baby hammerheads, a species that is under a high level of threat," Eduardo Espinoza, the biologist in charge of monitoring ecosystems in the Galapagos Marine Reserve, told AFP.
"It is a unique area, of great interest to conservationists."