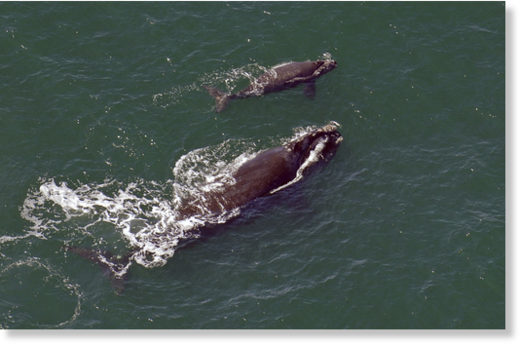 Scientists watching for baby right whales off the Southeast U.S. coast have yet to spot a single newborn seven weeks into the endangered species' calving season —
the longest researchers have gone without any sightings in nearly 30 years.
Bad weather that has limited efforts to look for whales could be to blame, rather than a reproductive slump. But scientists also worry it could point to another low birth year for the imperiled whales after a grim 2017,
when 17 confirmed right whale deaths far outpaced a scant five recorded births.
"We basically right now should be at the peak of the season and we haven't seen anything, so that's concerning," said Clay George, a wildlife biologist who oversees right whale surveys for the Georgia Department of Natural Resources. "I'm going from being the optimist I normally am to being pretty pessimistic about it."