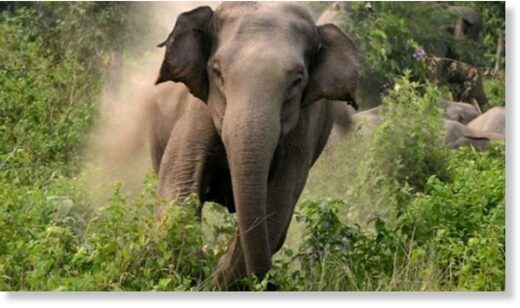 As many as 3,310 people have died due to attacks by wild elephants in the last seven years. The data was revealed by the ministry of forest, environment and climate change in response to an RTI application.
Kerala-based RTI campaigner K Govindan Nampoothiry, in his RTI query, has sought details about the death toll due to the wild pachyderm attacks in the last seven years.
The reply revealed that Odisha has the maximum number of deaths, followed by West Bengal, Assam, Chattisgarh and Jharkhand.
While Odisha registered the maximum deaths, 589, during 2014-15 to 2020-21 (as per the data up to December 31, 2020). In West Bengal, 562 people have died in wild elephant attacks. It is followed by Assam (479), Chhattisgarh (413) and Jharkhand (480).
"The highest number of deaths was reported in 2019-20; 585 people were killed by wild elephants, reveals the RTI document. While in 2016-17, 516 and in 2017-18, 506 people lost their lives," Nampoothiry told India Today.