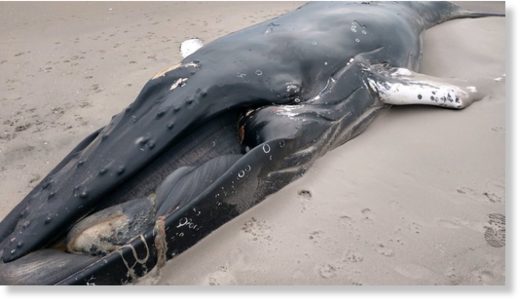 A dead humpback whale washed up on the shore of Breezy Point in Queens Monday afternoon, according to the Atlantic Marine Conservation Society.
The nonprofit groups said it was working with U.S. Park Police, the National Park Service and "local authorities" to "formulate a response plan."
"Atlantic Marine Conservation Society received a call from the US Park Police this afternoon about a deceased humpback whale, approximately 30 feet in length, that stranded in Breezy Point," Atlantic Marine Conservation Society said in a Facebook post Monday afternoon. "Because of the incoming tide and sunset, a response would not take place until [Tuesday] or Thursday."
The area where the whale washed ashore was closed off to the public for safety reasons, the organization said.
It was not immediately clear how the whale died.