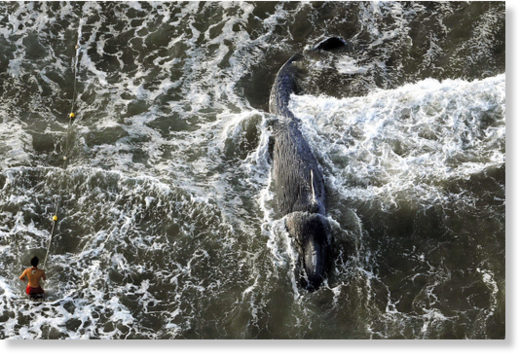 A dead whale measuring 10.6 meters washed ashore here Aug. 5, stunning hordes of sun-worshipers at popular Yuigahama beach.
Experts from the Enoshima Aquarium in Fujisawa, also on the Pacific coast of Kanagawa Prefecture, said the animal was believed to belong to the baleen whale family.
The whale was spotted around 2:30 p.m., having apparently died at sea.
Experts from the city government's tourism section and the Enoshima Aquarium rushed to the scene after police were alerted to the whale's presence.
It washed up near the west end of the beach.