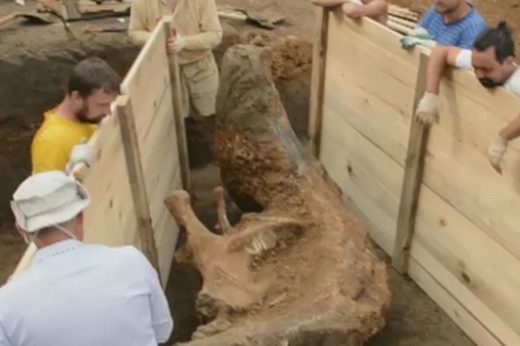 Paleontologists are celebrating after discovering the largest mammoth tusk ever found in
Russia
.
Part of the tusk of a steppe
mammoth
was found during an an expedition in the Ural Mountains in the Prikamye region of central Russia's Perm Krai region.
Paleontologists initially thought they had found just a small section of tusk - but when it was fully excavated it measured 3.15 metres (10ft 4ins) long and 22 centimetres (8.7 ins) in diameter.