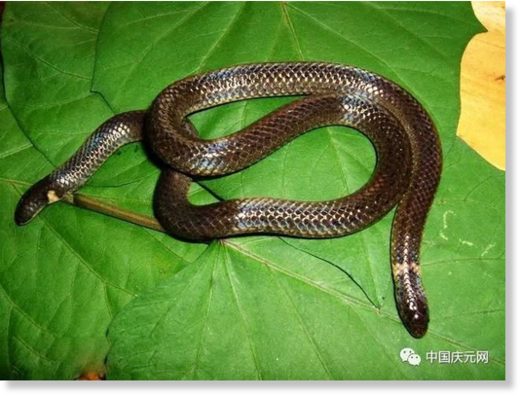 While two headed snakes are found in the wild, a snake has one head on each end has shocked a passerby in China.
Mr Yang discovered a 20-centimetre-long (7.9 inches) reptile as he took a walk in a park after lunch in Qingyuan, Zhejiang Province on February 1.
Footage shows it writhing its body on the ground as Mr Yang used a stick to move it around carefully.
The two heads seem to be fighting each other to control the body.
The snake was released back to nature shortly after Mr Yang took a video and shared it online, according to
QingYuan News.