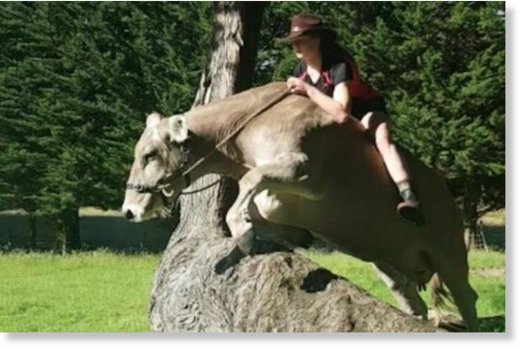 An 18-year-old in New Zealand has trained her cow to jump after being denied her own riding horse as a girl.
Hannah Simpson
shared video
of her 7-year-old Brown Swiss cow Lilac leaping over a large tree root on her family's farm.
"Here's a video, not the best but it'll do," she wrote.
Simpson's bond with Lilac began when she was 11 years old and her brother suggested she ride the six-month-old calf after her parents would not give her a horse,
she told the New Zealand Herald.