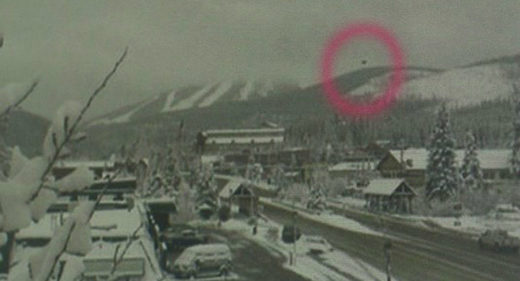 "We know from our own research that aliens really love snow," according to Winter Park Ski Area public relations director Steve Hurlbert.
A webcam purportedly revealed a black dot over Winter Park, Colorado, that some reports suggest is a spacecraft used by aliens who reside in a secret base in the area. The UFO has only been spotted once, Hurlbert said.
"The website says there is an alien base in the Winter Park area and Winter Park has been known for years as being a great destination for second home owners," implying that there is a lot of overpriced and untenanted property in which extraterrestrial beings can hang out. "So it wouldn't surprise us" if aliens were using the mountain range as a base on Earth, Hurlbert told a local TV station, News 9.