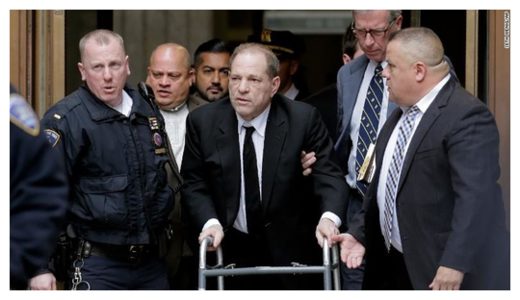 American film producer and now actor Harvey Weinstein joins Jonathan Pryce, Antonio Banderas, Leonardo DiCaprio, Adam Driver and Joaquin Phoenix as a Best Actor Oscar nominee for his role as a crippled old pervert, WWN can confirm.
Tipped to win the Oscar for best actor for his ongoing performance at a New York court, Weinstein plays the role of a filthy power hungry scumbag pretending to be an innocent frail old man. His performance sees him shuffling into his own trial, where is accused of rape, criminal sex act, sex abuse and sexual misconduct, on a zimmer frame in a bid to garner sympathy from the public.
"It's very hard to act like you're acting bad, but Weinstein nails it," one film critic tweeted, "his ability to incite nothing but pure hatred for his character is second to none, and even makes Joaquin Phoenix's Joker look like a four-year-old playing Pontius Pilate in a school play".