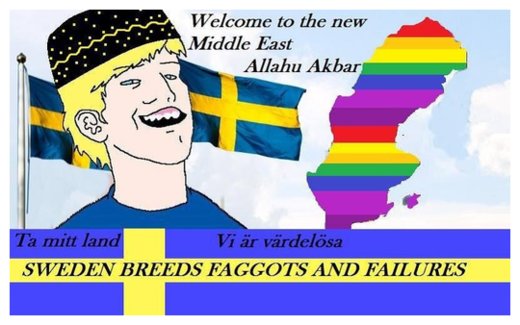 Why does Swedish media hype the threat of Russian invasion and beat the war drums for inclusion into NATO? Is it perhaps because they resent the successful traditional model that Russia presents to the world? Or is it perhaps because Swedish society is crumbling and about to go into free-fall?
This is a popular Swedish blogger, En Arg Blatte Talar, who goes by the name of Angry Foreigner. See what he has to say about the current situation in Sweden and realize that the rest of the West is only a few years behind.
Sweden is a poster child for liberal insanity and what happens when the cancer of Cultural Marxism reaches terminal mass.
But don't take
my word
for it... enjoy!