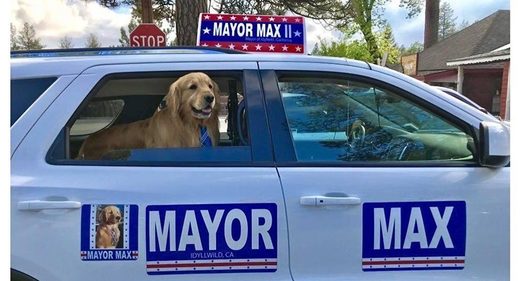 Commonly known by locals as Mayor Max, the incredibly cute tie-wearing golden retriever has been serving as the mayor of Idyllwild for five years now.
It may seem fur-real, but the small Californian town of Idyllwild has chosen a heart-crushingly adorable golden retriever with a noble name - Maximus Mighty Dog Mueller II - to be their mayor. Now there's a politician one can actually trust!
"His role is to make the world a better place by conveying unconditional love and doing as many good deeds for others. My role as the chief of staff is to help run the vision of the mayor's office for Idyllwild, so we actually run an actual mayor's office," ABC13 News cited Phyllis Mueller, Mayor Max's chief of staff, as saying.