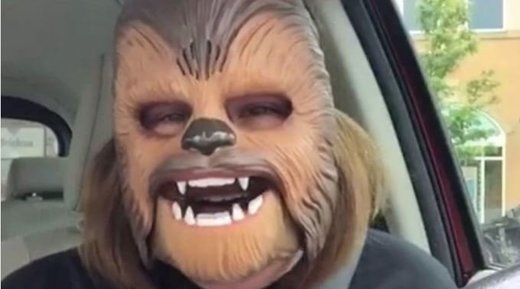 Chew-HA HA HA.
Dallas-area mom, Candace Payne, has had the Internet in absolute hysterics with more than a whopping 135 million views on her Facebook live video simply trying on a Chewbacca toy mask in a parking lot. Her self-proclaimed birthday gift to herself has turned into a gift for the entire world after her infectious laugh went insanely viral as the most-viewed Facebook live video ever.
But now "
Good Morning America
" is learning the back story as to how Payne stumbled upon the now famous mask in the store, which she didn't intentionally seek out.