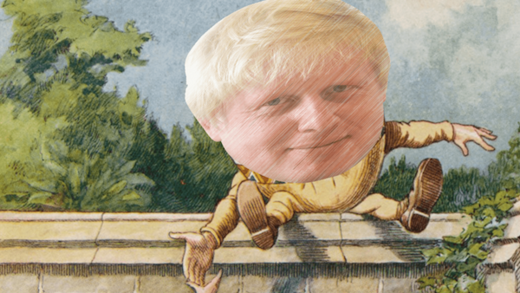 Experts at the Department for Sifting Truth from Lies (DSTL) at Porkie Down in Wiltshire, have been analysing Boris Johnson's statements made during an interview with
Deutsche Welle
on 20th March, to see whether they may contain any traces of truth. In answer to a question about how scientists were able to identify Russia as the source of the substance allegedly used to poison Sergei and Yulia Skripal, and whether the laboratory possesses samples, Mr Johnson replied:
"They do. And they were absolutely categorical and I asked the guy myself, I said, 'Are you sure?' And he said there's no doubt. We have very little alternative but to take the action that we have taken."
Social media users were quick to point out that his claims appear to be at odds with those subsequently made by Gary Aitkenhead, Chief Executive of Porton Down (not to be confused with Porkie Down), who said in an interview with Sky News that his laboratory had been unable to identify the origin of the substance.
Samples of Mr Johnson's statement were sent for analysis, and according to initial reports coming from the Porkie Down facility,
experts have been unable to discern any traces of truth, but believe that they may have found traces of a substance known as "Govichock" - the name of a secretive Government programme aimed at confusing the public by cramming their official narratives "chock" full of inconsistencies and obfuscations.