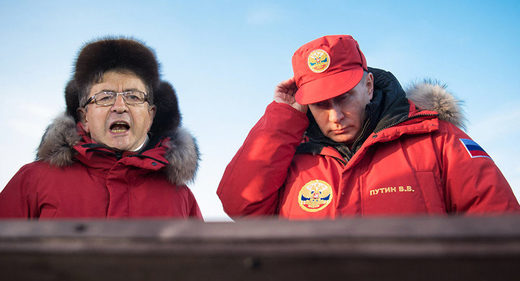 It is official: Pro-Russian sentiments are a contagious virus. French newspaper
L'Express
published an article titled "Presidential election: 11 candidates, 7 pro-Putin." Sputnik invites you to take a look at pictures depicting the best traditions of "the hand of the Kremlin." Our editorial team warns: be advised of not taking them too seriously!
A week before the presidential vote, French journalists are working hard to prevent people from making the wrong choice. This is quite possible, taking into account the fact that the majority of the candidates have shaken hands with the Kremlin, they have no idea what this handshake entails.
In an
inquisitive article
,
L'Express
once again brought up the subject of pro-Russia sentiments among the candidates and criticized Sputnik and RT for their support of this pro-Kremlin trend. Let's take a look at those "fascinated by the master of the Kremlin" and explore why these candidates have been labeled "pro-Russian."