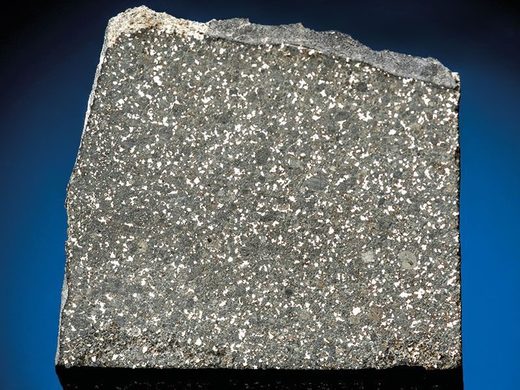 At 2:46 P.M. on November 30, 1954, 34-year-old Ann Hodges of Sylacauga, Alabama, was napping on her couch. Suddenly a nine-pound object bashed through the ceiling of her home, smashed into her radio, ricocheted off and hit her in the thigh, reports
Kat Eschner at Smithsonian.com
. The object was a meteorite and it left a
nasty bruise
in the only well-documented case of a person being struck by a rock from space. A piece of that meteorite sold last week at auction at Christie's fetching more money per gram than gold.
As Daryl Pitt, a meteorite consultant for the auction house, tells
Rae Paoletta at Gizmodo
, the 10.3-gram specimen of meteorite
sold for $7,500
. "By way of example, the price of 24K gold today is $39.05/g," Pitt says, "and so this specimen sold for 18.5 times its weight in gold."