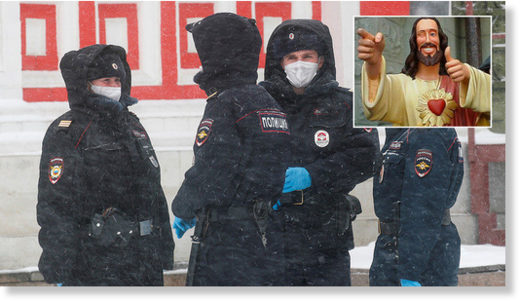 Saying harsh things to police when you think you're being unlawfully detained may be understandable... but not when your name is Jesus. The internet has gone crazy over a bizarre Covid-19 arrest made by the Moscow police.
A man walking his dog in the center of the capital - an activity allowed, within 100 meters of home, despite the coronavirus-related near-total lockdown - was arrested in broad daylight. He was then put in a police van and driven to the station as his scared pooch remained alone in the street.
Adding to the drama, the incident took place at Moscow's prestigious Patriarch's Ponds, a chic upper-class area, familiar to fans of the writer Mikhail Bulgakov.