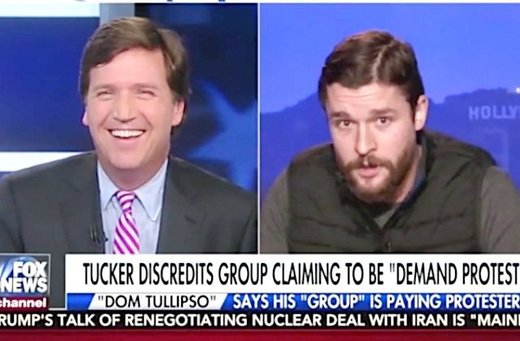 A man claiming to lead a group that pays protesters millions of dollars a year was confronted and exposed as a fake by Tucker Carlson.
The man, who could not produce identification to the Fox News Los Angeles bureau, said his name was "Dom Tullipso" and said he runs "Demand Protest", which allegedly pays individuals to protest at events.
Prior to the interview, "Tullipso" said, his group was paying people to disrupt the inauguration ceremony for President-elect Donald Trump.
"This is a sham, your company isn't real, your website is fake," Carlson said, "This is a hoax. [Tullipso] is not your real name; we ran you through law enforcement-level background checks."