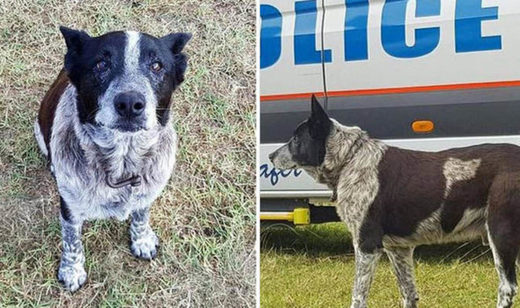 Blue heeler Max was awarded a police honour after staying by her side for more than 15 hours in the wild and eventually leading rescuers to the child.
Max came to the rescue after
three-year-old Aurora went missing when she wandered off
into bushland on a rural property in Queensland state.
Emergency services launched a desperate search for her on foot and from the air on Friday, but could not find her.
But they were aided in their search by
the 17-year-old dog
, who had stayed with the child during a rainy night before leading her distraught family and rescuers to her on Saturday morning.