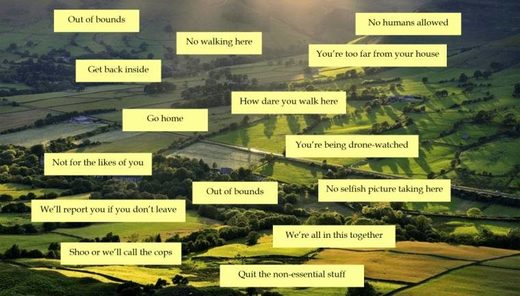 Ms Snuff's speech can be heard on the MP3, with a transcript below.
Good Morning Everyone.
I'm Liberty Snuff, the new Minister for Housing, with responsibility for housing policy generally, but more specifically making sure that you do all stay in your houses at this time. As part of my role, I need to just check up on you all to make sure you're adhering to the policy and to give you all a few housekeeping rules — if you'll pardon the pun.
Firstly, I just wanted to say a big thank you to all those who have adapted so well to the new circumstances, just hunkering quietly down and getting on with your lives.
You can feel very proud of yourselves for being so compliant and uncomplaining.
It really is because of the likes of you that my job is made much easier, and I can get on with the much needed task of making sure that everyone obeys the rules. Do keep it up, and remember that if you ever do get an urge to go out more than your allotted "one-a-day", or to do something the Government considers non-essential, just remember, "We're all in this together". In fact, I would strongly advise that you stop what you're doing a few times a day to repeat those words over to yourself a few times, perhaps in front of the mirror or over a cup of coffee. That will make it much easier if you ever do get that urge to go out more than your one-a-day.
That and the threat of a £1,000 fine, of course.